For any business that has expanded internationally, it is no secret that sustaining growth in a foreign country isn't easy. However, for those with business interests in Miami, using Miami Dade local business numbers allow for fast, easy, and convenient expansion into the Miami market without eroding your bottom line.
Miami Dade local business numbers allow almost any businesses to establish a local (virtual) presence with little effort.
Miami Dade: Economic Scenario
Miami is one of the world's leading capitals for holiday cruises and it is home to numerous large cruise line operations in the US. Overall it is an extremely wealthy city with an internationally acclaimed banking system.
The city is home to countless multinationals, making it one of the most cosmopolitan cities in America. Due to its strategic location that offers easy access to Latin America and the Caribbean, Miami offers many opportunities for a range of different business industries. If you're in the business of tourism, real estate, or finance, a presence in Miami Dade can be incredibly lucrative.
Miami Dade Local Business Numbers: Features
Miami Dade local business numbers enable customers to make calls locally as well as internationally. These numbers usually come with 305 or 786 prefixes, which replicates the format of any typical Miami Dade phone numbers.
Local business numbers work in tandem with your company's existing telephone system. Regardless of whether your company operates from home or is a giant multinational with its own sprawling VoIP network, all you need to connect your local business numbers is your existing phone line. After the short period, it takes to activate your number after purchase, you will have convenient access to the Miami market. You can use your numbers in your advertising efforts, and because these numbers will have a "local" distinction, customers will have no way of knowing you very well may be located across the world.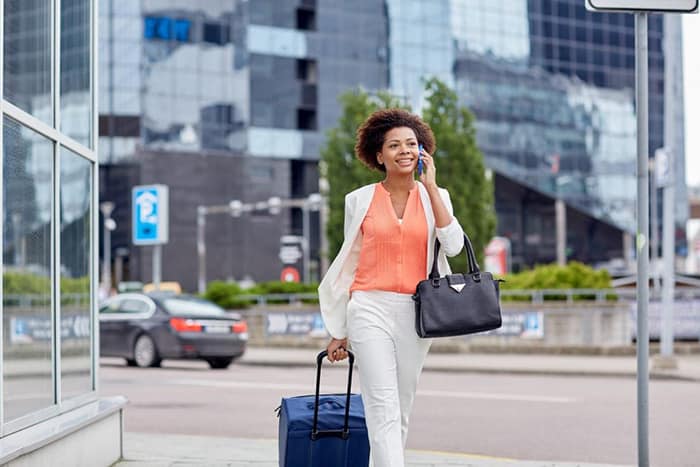 Benefits of Local Business Phone Numbers
Local business phone numbers have been the ideal choice for global and multilingual call centers due to their many convenient options and easy setup. Within minutes, you can establish a local presence almost anywhere, giving your business the ability to expand into as many localities as needed. For businesses that intend on operating in multiple countries but unable to afford the required costs of setting up international offices, local numbers offer the perfect alternative. The popularity of Miami Dade local business numbers has been steadily growing as a result of this convenience.
Moreover, service providers make it possible to connect your company's own PBX to any public network through the Internet. This makes it possible for your business to extract the maximum value from its existing telephonic system and to also enjoy the benefits of an efficient and powerful unified communication system.
Additional benefits of Miami Dade local business numbers include: call forwarding, call recording (with long-term storage available if you need it), advanced IVR, and black and white lists. If you're looking to set up shop in Miami without actually being located there, local business numbers offer a golden opportunity to make your vision a reality.
Uses of Miami Dade Local Business Numbers
Miami Dade local business numbers connect you with people and businesses throughout the rest of the world without having to spend large amounts of money to do so. If you want to take advantage of the many opportunities available in the Miami market, having a local business number can make it very easy for customers to reach you, without any trepidation over calling a foreign number. If your business is running a campaign in the Miami area and you intend on receiving a large volume of calls from that area, having a local number gives your customers additional trust in your business because a local area code, such as 305 or 786, gives you that local appeal you can't achieve in any other way.
Moreover, these numbers come with a host of extraordinary features that add immense value to your business while increasing your customer service offerings.
You can sign up easily, and there are no long-term commitments. Just select a number from the online database at GlobalCallForwarding.com and get it activated in minutes! This local number will allow your customers based in Miami to get in touch with you no matter wherever you are in the world at local call costs.
By using Miami Dade local business numbers, you acquire a unique selling point for new clients while you enhance your relationship with your existing customers in Florida.
Given Miami Dade's vast potential for business opportunities and growth in future, and strategic North American location that allows for easy access to all of the Caribbean and Latin America, getting a local Miami business number makes perfect sense. Talk to the professionals at Global Call Forwarding today to learn more about getting a local business number and how it can make your business more efficient than ever.