The IMF or the International Monetary Fund has rated Philippines as the 36th largest economy in the world. It is ASEAN's 3rd largest economy, with Indonesia leading the pack and Thailand ranking a close second. The Philippines is also officially acknowledged as a market that's emerging fast. Companies choose to get Philippines local business numbers to establish a local presence here.
The country is being rapidly industrialized with manufacturing and services coming under the spotlight. This has made the transition from what was once a strictly agriculture-based economy most notable and made its economy stronger.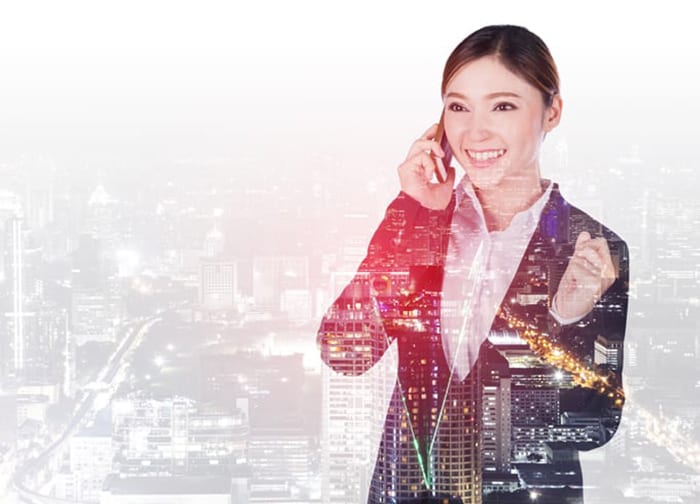 In 2016, Philippines' GDP was more than $811 billion. This has elevated its status as a Tiger Cub Economy, fast-growing and predicted to be the 16th largest in the world by 2050. With this unstoppable march, the Philippines have also developed its efficient and state-of-the-art domestic telephone infrastructure. This again has its vast database of Philippines local business numbers that undoubtedly help all local Filipino businesses to keep in touch with each other as also business travelers to the country.
President Corazon Aquino's government was mainly responsible for the rapid development of telecommunication services in the Philippines. Furthermore, the telecom industry was deregulated in 1995, resulting in the entry of a plethora of telecom services providers with facilities for setting up landline, Internet, and mobile services.
What Are Philippines Local Business Numbers
All Philippines local business numbers are accessible via numerous platforms such as fixed-line, mobile cellular, VSAT, fiber-optic cable, and satellite. These work to the poignant and outstanding benefit of a vast majority of local Philippines businesses that get to receive calls within the country and also internationally at fairly cheap rates.
Benefits of Philippines Local Business Numbers
A growing economy fueled by rapid industrialization has led to a spurt in the growth of the ex-pat population in the Philippines, particularly in its major cities. They are mostly employees of multinationals or large private players and need to be in constant touch with their vendors and other assorted business associates. Philippines local business numbers, therefore, certainly are largely responsible for helping them keep in touch for business purposes.
Even if they are traveling abroad, talking to a resident Filipino becomes easy. However, a series of preset digits need to be dialed before the actual number. This signifies it as an international call. Calling Philippines local business numbers becomes even easier when Skype or Google Voice is used.
You may have to pay a small fee when you're using the services of a private operator but conducting a cost survey before selecting your operator will get you the most reasonable prices. Filipino digital calling services are more geared towards the international market, making international calls more affordable.
Since making domestic calls is also cheap, even small and medium Filipino enterprises are greatly benefited by Philippines local business numbers. This helps them reduce operational overhead substantially and to communicate with their business associates in Indonesia, Thailand, Japan, and the US with which they regularly trade.
How to Call Philippines Local Business Numbers
The Philippines country code is 63. When calling Philippines local business numbers from abroad, the international dialing code of the Philippines needs to be dialed, followed by the city area and lastly the number. Multiple provinces or maybe a full island, like Samar and Leyte share the same code or even the Cordillera Administrative Region.
When making calls within the country to Philippines local business numbers that have the same area code, one can do without dialing the area code, unless he calls from a mobile phone or payphone.
0, the access number for domestic long-distance calling, has to be punched when connecting with other area codes. In order to access a mobile phone from anywhere abroad, you need to dial 00, then the international exit code followed by 63, the country code and then the 3-digit prefixes for the network provider and subsequently the seven-digit cell phone number.
All Philippines local business numbers have 7 digits. However, you need to dial prefixes when calling from a different region. The country's local telephone network is divided into seven areas and a total of 33 area codes exist. These can be either of one, two or three digits.
Moreover, landline numbers have different formats and rules in comparison with cell numbers. Regular landline numbers that come without area code subscriber numbers happen to be of seven digits. City or area codes for all landlines are either one or a maximum of two digits.
When calling a mobile phone within the Philippines, first dial 0. Follow it up by punching in the network provider's three-digit prefix and then dial the seven-digit cell phone number. All Philippines mobile phone numbers have 10 digits and come with a 3-digit provider code and a 7-digit subscriber number. However, different providers come with varying phone prefixes.