International business sits behind the wheel of the global economy. Multinational corporations and local businesses compete with each other for the right to be a favorite among consumers in Qatar. Doing international business in this economic environment requires communication across borders. Markets that were once completely isolated are now open, leaving many businesses wondering what to do next.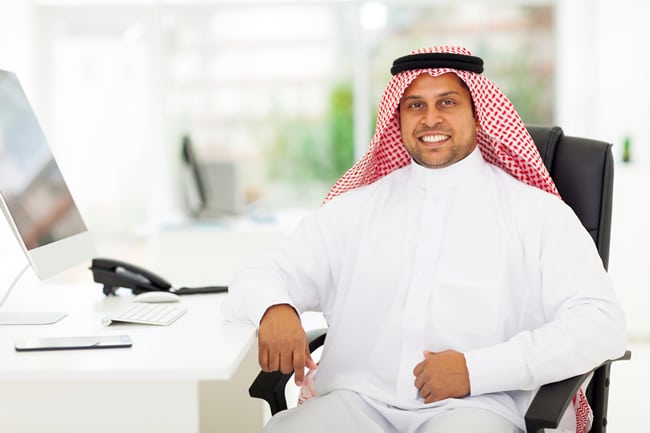 Qatar has a relatively new government, which in turn has left its business sectors scrambling to play catch up. Opportunities are bountiful for new businesses as well as those with more experience. However, businesses need a way to communicate over the phone with customers in Qatar.
Global Call Forwarding provides Qatar local business numbers for businesses to establish themselves in Qatar. Local business numbers can improve marketing plans, accessibility, and much more for new and established businesses.
Qatar's market is a challenging place to do business. To better prepare for an unfamiliar economy and governmental structure, it's a good idea to first research what lies ahead. Let's briefly discuss the current economic climate of Qatar and how businesses can thrive in its unique marketplaces.
Doing Business in Qatar—What to Expect
One aspect most people talk about is Qatar's dependency on oil. Qatar is one of the world's richest oil-backed countries. However, a recent slowdown in oil prices has reduced the growth of the country over the past five years. This, in turn, has put pressure on the government to diversify Qatar's economy.
In addition to the strong oil and gas production industries, Qatar also benefits from a robust financial services sector, construction industry, manufacturing industry, and various other non-energy related industries. To date, however, alternative industries make up just 40% of the country's larger GDP.
Foreign and private investments are on the rise, as the government has recognized that oil and gas reserves are not enough to become a major player on a growing global scene. Recently, Qatar won the bid for the 2022 World Cup, which has further sparked interest from foreign businesses and investors. As a result, the government has commissioned several large infrastructure projects in an effort to make the country more acceptable by world standards.
Some of the greatest challenges that the government of Qatar faces are unemployment and a poverty-stricken population. Businesses and families in the city fair well, but those to the north and in surrounding villages have difficulty caring for their families. Investing in better education and healthcare will become a must for Qatar in the coming years, and it will bring opportunities for businesses in the medical industries.
What Are Local Business Phone Numbers?
Qatar local business phone numbers are virtual numbers with a local area code and country code that are accessible to callers in Qatar. They exist without a dedicated telephone line, and can, in turn, be managed online via the cloud. Businesses can configure the setting of their virtual phone number from an online control panel, according to their needs.
Every country has a unique dialing code, which makes dialing out of the country complicated. Companies interested in doing business with Qatar contacts or customers can create a more inviting environment by providing a local number. Because the business' phone lines are more accessible, the connection between a business and its customers grows.
What are the benefits of using a Qatar local business number?
In addition to accessibility, businesses hoping to establish themselves in Qatar benefit greatly from Qatar local businesses numbers when it comes to marketing. As a general rule, customers and contacts simply trust local phone numbers more than they do foreign numbers. Local phone numbers enable businesses to create instant connection customers require without sacrificing call quality or adding high fees to their services.
Local numbers are designed to prevent high fees from passing on to the customers and contacts who call a business. Similarly, businesses too need a telecommunication option that doesn't eat away at their marketing budget. Local business numbers that are managed virtually provide a simple solution that meets both of these needs.
Getting a Qatar Local Number with Free Advanced Features
Global Call Forwarding provides Qatar local business numbers that come with a host of free advanced features. Some of the best features include time-of-day routing, local ringback tones and IVR setup that enable businesses to get the most out of their local phone numbers.
Our features also include advanced forwarding—which enables businesses to program incoming calls to be forwarded during certain times and days of the week. Full customizability is important to businesses that want to improve their marketing efforts to target specific individuals. Advanced call forwarding provides the necessary support.
Qatar is a diverse marketplace that takes pride in its local businesses and people. Outsiders should have on hand a marketing plan and communication options that meet these demands. Qatar local business numbers are an excellent addition to any localized marketing plan in Qatar.