In today's fast-paced world, companies don't need to have a traditional presence in a foreign market to do business in that country. Thanks to the rise of e-commerce, you could easily forgo having an office in a foreign country and opt for a virtual office, especially if you are a small or medium-sized concern. Besides, maintaining an overseas branch can entail massive expenses that are best avoided if possible.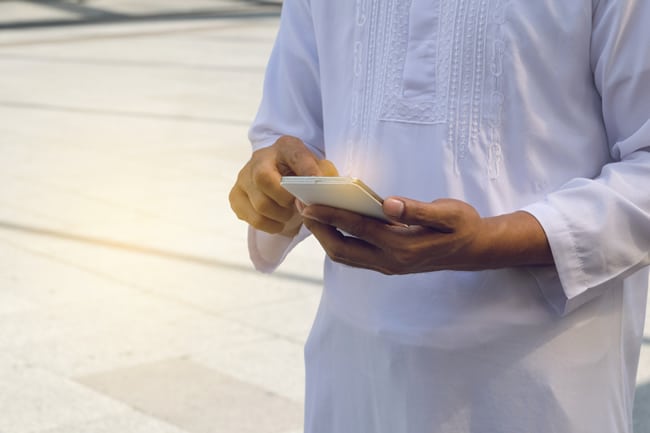 Saudi Arabia is an important market in the Middle East for a number of reasons― for one, it is loaded with oil that is easy to process. If you have business interests in Saudi Arabia, then local phone numbers can help you easily maintain contact with your clients and partners alike.
What are Saudi Arabia Local Business Numbers?
As we all know very well, placing international calls can cost a fortune. Global call forwarding provides you with an affordable workaround. With a proprietary system, you get virtual phone numbers in Saudi Arabia. When your clients/partners call these local numbers, they do not have to pay costly international calling charges.
Yet, these calls get forwarded to your overseas numbers at a very reasonable cost. The USP or unique selling position of using Saudi Arabia local business numbers lies in the fact that they increase the number of calls to your business. Get a virtual local number without having to establish your base in the country and you get a very affordable way to connect with your clients.
The Saudi Arabia Telephone System Explained
The Kingdom has an international calling code of +966. Landlines have their specific area codes which are 3 digits (dialed with a double zero prefix). If your clients are based in the Riyadh region for instance, 011 is the area code. Cities like Makkah and Jeddah in the west have 012.
Eastern regions like Dammam, Jubail, and Dhahran have 013 as code. 014 is for the cities of Madinah, Tabuk, and other areas to the north of Saudi Arabia. Mobile numbers usually start with the "05" prefix. Saudi also has their toll free and universal access number system. 966 and 800 are the two recognized toll free number systems used in Saudi Arabia.
Why use Saudi Arabia Local Business Numbers?
Every country has their own unique telephone numbering system that local customers are most familiar with. When businesses get Saudi Arabia local business numbers, customers feel increased confidence in that company. Familiarity is always a comforting thing when it comes to buying things.
So if you have customers in Medinah, Makkah, Jeddah or Riyadh, having local business numbers in Saudi Arabia will instill more trust in their minds. Besides, calling local/toll free numbers will cost them little to no money in call charges. That is an added incentive you really should be looking at giving your customers.
How Do Saudi Arabia Local Business Numbers Work?
The whole system of call forwarding is quite straightforward. Once you subscribe, you get your choice of Saudi Arabia local business numbers. Once that is done with, you can set up the forwarding system in any way you choose. You can have one or more numbers on the receiving end of incoming calls. You can choose to have sequential call forwarding, which will forward all incoming calls to alternative numbers if the first number fails to pick up.
You can even set a customized schedule for all incoming calls, choosing which number to forward calls to depending upon the day and time. Calls incoming to your Saudi Arabia local business numbers can even be recorded should you want it that way. And to add a more "local" flavor, you can have popular local dialer tones play while your Saudi customers make calls to your business.
The Saudi Economic Forecast
Saudi Arabia is one of the dominant economic and political powers in the Middle East. It is also home to an absolutely huge ex-pat population of workers, from countries all over the world, but mainly Africa and Asia, especially South Asia. If your business is in India, Pakistan, or the Philippines (A team of Filipinos operate a two story Burger King in Jeddah that may serve the best Whopper in the world – it is fresh and amazing), the ex-pat population will be a sizable market for your business.
Though the oil market is currently showing a crash in prices, things are still far from bleak. And the Saudis are investing a lot of money in their oil industry. On top of this, even if America becomes energy self-sufficient which is something it should have done already and will probably do so soon since the new incoming president realizes how vital this is for a number of reasons, Saudi Arabia will still have plenty of buyers for its oil.
They are also aiming at diversification by undertaking ambitious economic city projects. The Kingdom continues to attract a lot of foreign labor despite repeated attempts to localize jobs. Businesses will continue to find attractive markets for their goods and services in Saudi Arabia.
Contact Us
Saudi Arabia local business numbers make a lot of sense if you have business interests in the kingdom, especially among the ex-pat population.
If you have services catering to people from your country working in the kingdom, they will appreciate the ease of calling Saudi Arabia local business numbers to contact you. Even your Saudi native customers and partners will appreciate this gesture. So it is a total win-win situation for all concerned. Contact us to learn more about our services.