Launching a new venture in a foreign country like Singapore can be overwhelming, but with Singapore local business number can facilitate the process. With a local number, communication between business contacts becomes much easier.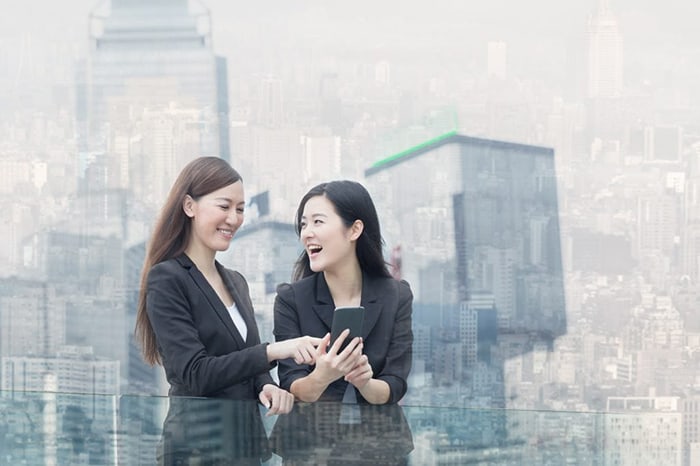 Companies interested in doing business in Singapore may not be ready to invest in a brick and mortar physical location but do want to build their brand ahead of time. One of the best ways to do so is to get a Singapore local business number.
For business owners unfamiliar with the telecommunications industry, 'local business numbers' might seem confusing. However, they play an integral role in the daily function of international business. Providing clear and easy communication is simplified with this service.
Additionally, familiarizing themselves with the country where business is expected to take place is equally important. Because global markets fluctuate, it is critical for businesses to understand what they are stepping into. Let's discuss what companies can expect when they do business in Singapore, and how a local business number in Singapore can prove beneficial when it comes to reaching marketing goals.
What It's Like to Do Business in Singapore Today
Singapore is not a country that novice business owners think of when seeking international business opportunities. However, Singapore happens to be one of the strongest and fastest-growing economies in the world. Originally founded by the British as a trading colony in 1819, Singapore is now one of the most prosperous countries on the globe.
Singapore thrives in large part due to its free-market economy. As a result of being mostly corruption-free and focused on delivering a stable political climate, the country is able to enjoy stable market prices and impressively low unemployment rates. The transparent regulatory environment is equally healthy for new businesses. Property rights are closely guarded which provides commercial businesses with greater security in the innovation sector.
The government itself depends on exports, which are made up of information technology and electronics for the most part. Medical equipment and pharmaceuticals are equally important to the economy. As a trading hub for Asia, Singapore also benefits as a thriving business sector and financial center.
While the economy is strong in Singapore, it has shrunk slightly since 2009. 2016 was a relatively difficult year for the country, but economists are expecting an uptick in its export sector as well as an increase in overall growth. Reduced demand for exports were the primary reason Singapore was negatively affected by the global crisis.
The average tariff in Singapore is a rate of 0. Service industries, chewing gum, and so-called "questionable" products are restricted from access to the Singapore marketplace. Interestingly, most Singapore banks are owned by foreign banking corporations.
The city state also happens to be a member of the 12-nation Trans-Pacific Partnership free trade negotiations and is also a member of the ASEAN Economic Community. Singapore is expected to enjoy an increase in its tech, medical equipment production, and manufacturing industries in the coming years.
Singapore is quickly becoming a hub for international business. Businesses interested in bringing their product or service to Singapore should also consider getting Singapore local business number to improve their communication with customers and contacts.
How Does a Singapore Local Business Number Work?
As businesses discover the potential of Singapore, they'll want to learn how communication tools can make their company more accessible. Singapore local business number can provide that accessibility. For companies that are unfamiliar with telecommunications, it can be difficult to invest in a foreign phone number not realizing the potential it holds.
A local business number is a phone number that is local to a specific region, such as Singapore. They serve as brand representation in front of a foreign audience when a company can't be there to build a presence. When customers wish to connect with that company, all they have to do is call the local number at no extra costs.
Local business number are virtual phone numbers that aren't specifically associated with a landline. Instead, they are managed online by the business that owns them. Call forwarding settings of your Singapore local business phone number may also be adjusted via an online control panel that gives business owners greater flexibility.
What Are the Benefits of Using Local Business Numbers?
Businesses benefit from utilizing Singapore local business number for their business in Singapore in several ways. One way is through building a presence when no physical store or location is available to customers. Business phone numbers are far easier to market in a foreign country. Customers are traditionally distrustful of foreign businesses. A local business number breeds familiarity and engages customers right away.
Additionally, Singapore local business number also increase the image of a company. Professional phone numbers are an excellent way to build a positive corporate presence for customers, thereby building the brand.
Global Call Forwarding provides Singapore local business number along with advanced features that promote professional communication in an international setting.