The main advantage of having Spain local business numbers is that you make yourself readily available to all your existing and prospective customers anywhere in the world. In other words, this perpetual access at any time of the day or night is what makes you different from your competitors and helps you score heavily over them.
Key Attributes for Spain Local Business Numbers
Your Spain local business numbers will come through a virtual PBX. This is a sophisticated communication system that handles calls both incoming and outgoing, voicemails, faxes, and other telecommunication services for any business entity. It is a virtual system as services are handled through the public switched telephone network (PSTN) or the Internet, eliminating the installation and maintenance of costly on-site hardware.
The virtual phone system is connected to the IP network, which provides you with immediate access to the global cloud server. A virtual phone system works for all types of businesses by bringing together all phone systems in multiple sites in one place. This service is made more attractive by the free calls your customers get to make on your Spain local business numbers, with the understanding that you have a physical presence in Spain, when in fact, you may be based across the world.
The calls made on your Spain local business numbers can be answered in Spain or forwarded to another region or country using a virtual PBX system. Virtual numbers are ideal for businesses that opt to save on overhead costs instead of establishing physical addresses in different regions.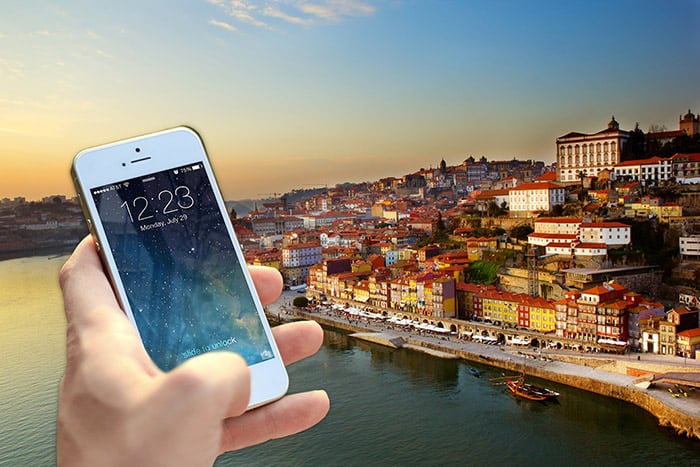 Why Select Local Spain Business Numbers?
The hosted PBX enhances your business's flexibility greatly without costing a fortune. Additionally, you get any number of extensions you want and the whole system is accessed online. Spain local business numbers allow you to have access to Spain easily, and regardless of your location, the local population can reach easily and cost-effectively.
Activating a number in any country where you wish to have a "presence" takes just minutes. Numbers may be added or, deleted without any long-term commitment, giving you the option to cancel whenever you want. These numbers exist in more than 100 cities in the world and they have call forwarding capabilities that help you keep in touch with your international clients, no matter where you or they happen to be located.
Spain local business numbers operate seamlessly with your business's existing telephone system. Once you connect your Spain local business numbers with the existing line, you will become available to your clientele in Spain instantly.
Economy of Spain
If you are considering Spain as a possible market for expanding your business into, that is a very wise choice. In terms of nominal GDP, the Spanish economy is the world's 14th largest economy.
There are plenty of opportunities for your business to thrive in Spain across a wide variety of industries.
Spain has a decent PPP or purchasing power parity ranking, which is another reason you do not want to skip this sizeable market. It is a member of the EU, the WTO, and the OECD, which gives an understanding of how prominent the Spanish market is.
Spain is also Europe's 5th largest economy and the 4th largest in the Eurozone by way of nominal GDP. The country has the tenth-highest living quality in the world. After the financial crisis during 2007 – 2008, Spain's economy (like many nations globally) went into a recession, leading to nearly 25% of the Spanish workforce being unemployed.
The economy, however, began to recover slightly in 2013-2014 and the country achieved a trade surplus in 2013, which kept growing in the following two years. In 2015, Spain's GDP growth was 3.2% and by 2014 – 2015, the country's economy recovered nearly 85% of the lost GDP during the period of 2009 – 2013. In 2016, notable GDP growth was also recorded, which twice the average of what the Eurozone was.
Spain's economy is dominated by its tourism and manufacturing sectors. Moreover, it's also one of the world's largest wine growing nations and Spain is famous around the world for its export of exotic wines. As one of the most sought-after places of tourist attraction in the world, millions of people visit Spain every year.
In Conclusion
The process of getting Spain local business numbers is really easy. All you have to do is go to GlobalCallForwarding.com, create an account, select your personal number in over seventy countries and get it activated in a few short minutes. It's that simple! No long-term commitments are required and it is a completely risk-free service. What's more, the inventory or database for local business phone numbers is extensive, so you are sure to find a number that fits your need. Get your Spain local business numbers today and bring your business to Spain with minimal effort!