While there's nothing necessarily wrong with a global toll free 1-800 number, have you ever considered offering a more local, personal presence for your New York state customers?
Toll free numbers used to have a special appeal for certain types of clients. Now, modern phone systems allow organizations to have New York local business phone numbers in just minutes. Instead of a 1-800 prefix, these digital phone numbers can give you the area code of your choice, even if you are not located in that city. When consumers see the number, they recognize it on their caller I.D. as being local.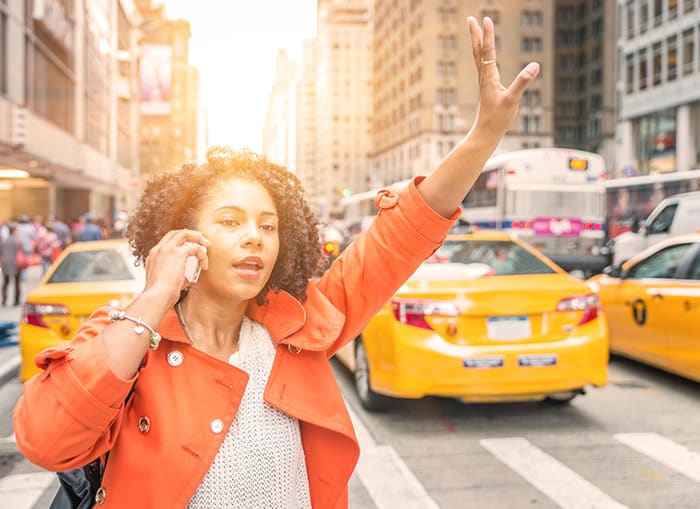 Whether you choose 929, 315, 518, 607… Adding multiple areas in New York can give you a multi city image. It is also useful if you are based in one city and only cater to certain areas. This way, you can block out callers from other states who can't use your business.
New York local business phone numbers still offer as many features as many other types of digital phone number. Sequential forwarding, for instance, delivers calls down a line of other numbers just in case someone's not at their desk when the call occurs. The next available attendant can easily handle it.
Business Phone Numbers
Thinking about getting new business numbers? You can establish the image your growing enterprise needs. A city-specific area code in New York is an indicator that your brand is convenient to access and has in-depth knowledge of the state. Ultimately, this boosts the amount of calls you get and increases ROI.
Inspire trust with New York local business numbers. Research shows that consumers feel more comfortable giving their business to companies that seem local. They naturally believe these types of organizations offer more personalized services at fair rates. You can reinforce this idea and remain an attractive option for prospects.
Save the expense of moving locations. If your company is based in Albany but want more customers in New York City and Buffalo, you do not have to add new offices each time you grow. Instead, these additional branches are considered virtual offices, and these New York local business numbers can even forward to your main line to keep everything convenient. Or these numbers can forward to the landline, cell phone, or call center of your choice. You can be as "national" as you want, while you remain in one city!
New York Local Business Phone Numbers
If you didn't know, small businesses are the new "big business" in New York. Local companies are thriving in this new economy because of consumers who prefer smaller organizations. Not only that, but the unemployment rate in New York is lower than the national average. This creates a stable environment for all of New York's famous industries, such as financial services, healthcare, technical services, retail, and food service. They also remain strong in the field of manufacturing, especially electronic parts and computers. The Department of Labor continues to forecast success for many of New York's cities.
In the state of New York, change happens every day. People are updating their main method of communication from landlines to cell phones, or from Instant Messaging (IM) to text. Perhaps it's time to update the way you communicate with your clients. New York local business phone numbers are uniquely designed to make that connection.
Digitalize your business while adding new features and capabilities. Voicemail to email, voicemail to text, and fax to email are all ways to upgrade. All of this on a computer platform that's simple to manage when you opt to buy local business numbers.
Contact Global Call Forwarding
Proper research is essential in taking the next step in choosing a provider you trust. Global Call Forwarding can take your entire organization and make it more portable than a cell phone. Contact us for your New York local business phone numbers today. Our helpful personnel are here to assist you with all of your communications needs.
With landlines, maintenance must be conducted by a technician on site at your main location or call center. However, our team can get you started on a new system right away! Your numbers can be accessed remotely and any new lines that need to be added can be done so quickly and easily through a dashboard. Stay connected to your community with New York local business phone numbers with the following area codes:
Jersey City (201 and 551)
Syracuse (315 and 680)
Mount Vernon (360)
Utica (315 and 680)
Poughkeepsie (845)
Troy (518 and 838)
Long Beach (562)
And more!
Did you know that small businesses make up the majority of companies in New York? Global Call Forwarding offers enterprise level features at an affordable cost, whether you're a small organization, mid-size company, or an international corporation. This gives you the edge you need to rise above the competition.