Saudi Arabia is proving to be an incredible location for businesses aiming to expand into new territories. Saudi Arabia is renowned for its favorable business conditions for international business firms, and for those who are interested in the opportunities that may be possible in establishing their businesses there, Saudi Arabia local business phone numbers can make it easy, affordable, and convenient to do so. Apart from being blessed with the biggest natural resource deposits in the Middle East, the country also has an emerging private sector. Additionally, Saudi Arabia maintains strict vigil over its economy.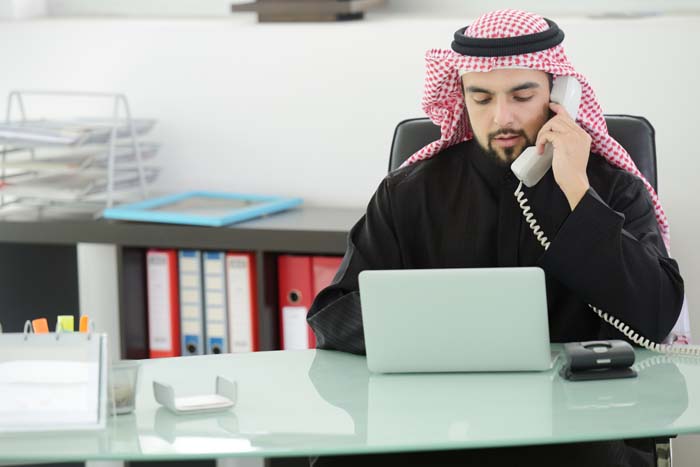 Unsurprisingly, the kingdom's economy is heavily based on petroleum. However, the government is looking forward to diversifying the facets of its economy because this oil supply will not last forever, and with the increasing competition coming from America's oil shale, there is an increasing need to plan for the future accordingly. This has emboldened international players to gain a foothold in the nation where business is concerned.
In the earliest stages of establishing a business in Saudi Arabia, many companies will benefit from having a well-connected communication network to reach their customers and address their concerns. There are several firms and service providers that offer Saudi Arabia local business phone numbers, which help you create a local identity in the country.
It is a fact that customers tend to prefer companies that are 'accessible' and 'available. 'Whether you try to expand your market from remote call centers or you want to provide reliable customer support service to your customers, these numbers will assist you as you make your way into the Saudi Arabian market.
Economic Overview of Saudi Arabia
The Saudi Arabian market is a strong economy based on petroleum, and has provided the masses with decent purchasing power. In a nation with 28,160,273 people and 3,746,906 landline connections, the business opportunities are lucrative enough for overseas companies to tap into. In 2016, Saudi Arabia recorded a GDP of $1.731 trillion.
With private investors enjoying a high quality of life in Saudi Arabia, your chances of expanding your business into the country are rather high. In recent years, other sectors such as ship repairing, aircraft repairing and construction industries have been flourishing as well in Saudi Arabia.
Along with digitization, the IT sector is also influencing the economy in a big way. On subscribing to Saudi local business numbers with global call forwarding features, international players can reap the benefits of having Saudi Arabia local business phone numbers, which helps in establishing trust and authority in the local market.
What are Saudi Arabia Local Business Phone Numbers?
Saudi Arabia local business phone numbers are virtual phone numbers that are connected to a PBX system. As this system is an entirely cloud-based system, it can connect the caller to any location globally in no time at all. These calls are charged per the rates of local calls in Saudi Arabia.
When your company purchases a virtual local business phone number, it allows customers to call your firm at local rates. The calls get forwarded to any location worldwide, regardless if you are in Saudi Arabia or not.
Also, when your customers call on these Saudi Arabia local business phone numbers, they will be under the impression that you are situated locally. Irrespective of the nature of business, a company needs to stay in touch with its clients at all times. You can secure the confidence of the masses, and your clientele when you are 'available' all the time.
How do Saudi Arabia Local Business Phone Numbers Work?
As Saudi Arabia local business phone numbers get connected through a call forwarding infrastructure, these calls can be simultaneously intercepted from any location of the world. Even if your offices are scattered across various nations, you can carry out your business process in Saudi Arabia through these connections. Virtual business numbers are similar in appearance to the local phone numbers in Saudi Arabia. All these numbers start with the digits 966, which is the standard phone code in the country. This gives you the leeway to hold a local number in Saudi, without having to invest in a brick and mortar set up. In other words, you can carry out business in Saudi Arabia virtually from any corner of the world.
Owning Saudi Arabia local business phone numbers is not expensive. You will have to pay a nominal monthly subscription to have access to this service. This will allow you to provide low call rates for your customers, in addition to establishing your local presence in the country.
Advantages of Local Saudi Arabia Business Numbers
Technically and economically, virtual local business phone numbers provide international entrepreneurs with the much-needed clout to create a foundation with trust and reliability. Here are a few of the many benefits of making your company available in Saudi Arabia by having one of these numbers:
Auto-call answering: There are situations when a customer desperately tries to connect to the company, but there are no executives in remote call centers. In these cases, the automated voice can be used to attend the customer and retain your professionalism.
Sequential forwarding: All the calls on the virtual connections can be directed to any number desired by the company. These calls can be sequentially forwarded as well, and intercepted from multiple handsets simultaneously.
Auto call recording: These are technically advanced systems and you need not setup the recording system manually. All conversations are automatically recorded for future use.
Propelled by having a local business phone number, your business is likely to get the desired boost while establishing it among the local masses. Reduced costs, global connectivity and 24*7 reach to the customer's sum up the potency of these numbers. Contact us to sign up for discounts and exciting offers and assistance in setting up a Saudi Arabia local business phone number for your firm. Don't wait for a better time; we can help you buy Saudi Arabia local business phone numbers now!