The South Korean Economy: An Overview
South Korea is currently Asia's 4th largest economy and ranks 11th globally. It is primarily a mixed economy, dominated by the smaller private enterprises, family-owned conglomerates, and global multinationals which also have a share in the pie. With so many businesses expanding into this booming and growing economy, you may be wondering how to start bringing your own services to South Korea. One way to do that simply and easily is by having South Korea local business phone numbers, which can allow you to develop your local presence there, even if you are situated elsewhere in the world.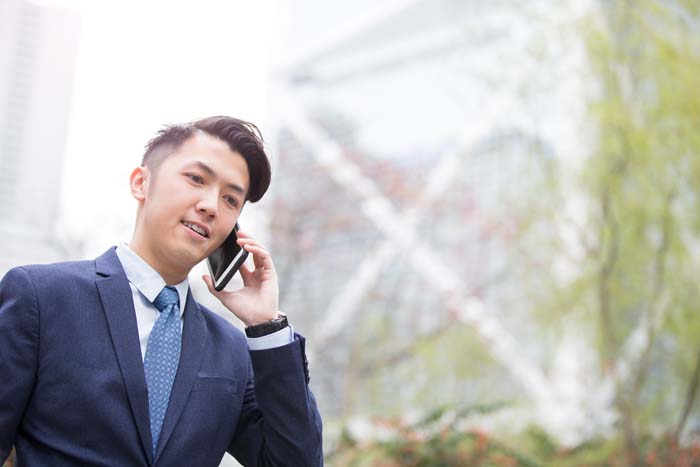 South Korea was once considered one of the world's poorest countries but due to the benefits of capitalism, their economy soared in the 1970's and 1980's, allowing for immense economic growth, unparalleled by some of their neighboring nations. The country metamorphosed into a highly developed country through the efforts of a single generation. Named the Han River Miracle, it catapulted the country into ranking among some of the elite G-20 and OECD countries.
So promising is the outlook, experts are predicting that by the mid-21st century, South Korea, already a star performer in the Next Eleven Countries group, is expected to dominate the global economy. These predictions come even knowing the country severely lacks natural resources and is burdened by the problem of overpopulation.
This has led to the formation of a largely internal consumer market. The present government has tackled the situation by focusing greatly on an export-oriented economic strategy, thus boosting its economy further. South Korea today ranks 7th in the global export-import market.
In 1997, the Asian meltdown had adversely affected the South Korean economy substantially. However, the IMF extended a helping hand, and following this, massive restructuring exercises were undertaken: The DJnomics policy was implemented and heavy subsidies were granted to speed up new technology adoption which ultimately put the South Korean economy on the fast track.
The ICT industry grew particularly, concentrating on hardware and expanding the wireless and wired telecommunication network. This has resulted in South Korea leading in the spheres of consumer electronics, smartphones and mobile broadband the world over today. It is also expected that the country will be the world's leading LCD TV producer with Japan coming in second.
Development of South Korea Local Business Phone Numbers
Over the last two decades, South Korea has shifted to high-technology industries that include automobiles, shipbuilding, mining, construction, and armaments. Additionally, the country is now officially acknowledged as a grand market for mobile phones that come with minimum technology constraints.
Samsung for instance, is a household name the world over in the sphere of mobile phones and needs no introduction. The country is also perpetually encouraging the invention of new apps or media types, along with the maximum utilization of 4 & 5G Internet infrastructure, which again is continuously growing.
Thus, business opportunities in South Korea are growing consistently, and this has opened up tremendous scope for foreign investment. An encouraging customer base similarly, has provided some terrific business opportunities for outsiders.
The development of an efficient telephony system to aid them has consequently been a top priority item on the government's working agenda. It is in this highly sophisticated telephony system that South Korea local business phone numbers play a pivotal role.
South Korea Local Business Phone Numbers: Modus Operandi
South Korea has an open dialing plan with local business phone numbers being nine to eleven digits long with 0 as a prefix.
The numbers given to city subscribers are between seven to eight digits long. When you dial from a mobile phone to a local landline except for 010 numbers, you need to include the area code. A national 3G network covers 94 percent of the population and 14 percent of the total territory. When you make an international call from the country, you need to dial 00N (N being the carrier code) and then the country code & telephone number.
For connecting with someone in South Korea, dial +82, followed by the 10-digit number. The prefix 0 may be dropped when calling South Korea from abroad. However, some 1566, 1588, and 1577 numbers can't be dialed from any country abroad. Long distance calls of the domestic type need to be dialed with a 0 first, followed by the carrier code, area code and finally, the eight-digit number.
Calls to local cellular phones may be made by dialing 01 first followed by the cell phone number. When subscribers with unified 010 numbers call each other, they can drop the leading 010.
Benefits of Having South Korea Local Business Phone Numbers
Both globalization and entrepreneurship have been the principal drivers of South Korea's great leap forward, and this would never have been possible with the forward-thinking entrepreneurs leading the way. The development and implementation of a state-of-the-art national telephony system has empowered local and international entrepreneurs to get the best services of a telephonic network, eliminating distance and time constraints. By using South Korea local business phone numbers, business owners from other countries and locales have been able to allow their businesses into the South Korean market, by offering their customers a local means of communication. It has opened up a world of convenience, as well as giving their customers a local point of reference.
Even making local calls from an iPhone or Android is easy and the benefits of virtual PBX and SIP application are also available to all; even those using South Korea local business phone numbers; the versatility is that clear!
Your local business number may even be a virtual one provided by any of the numerous call forwarding telephony providers. This is despite the fact that you may not even have an office in the country. Having your own SIP account will help you download a SIP App and you can receive calls from foreign countries at local call rates. This is the perfect time to secure your South Korea local business phone numbers for all of your business needs; it has never been more affordable or more convenient to do so!