Typically, a local phone number is provided when you sign up with a telecommunications provider. These come with three-digit area codes that are specific to a city or county. For example, a prominent phone number in Dallas, Texas begins with the prefix 972. Now organizations can purchase these area codes whether they have a presence in an area or not. This allows them to market to their audiences better and streamline their business more effectively.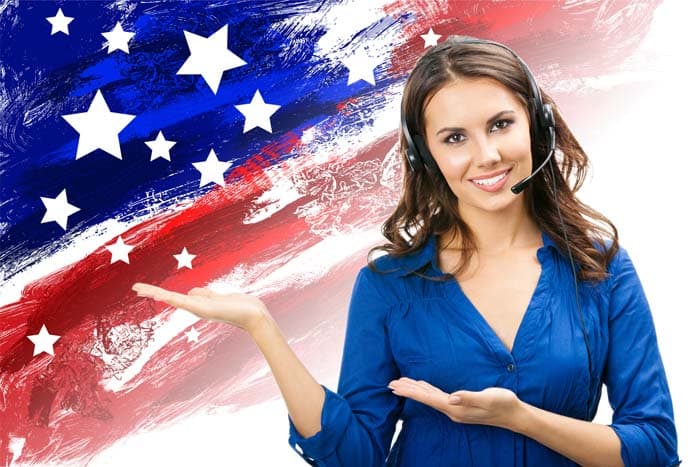 Whether you have an online business or a brick and mortar store, both stand to benefit from United States local business phone numbers. In each case your organization makes a connection with local callers in your own neighborhood. Those calling toll free1-800 numbers aren't quite sure if a company provides service in their city. However, your business will stand out because they instantly recognize the area code.
Instead of a complicated landline with wires and bulky phones, local numbers are also virtual. This means that you don't have to purchase any new equipment to get started. Every step of the process can be set up online over the internet so that you can begin using your United States local business phone numbers right away.
How to Set Up Your Local Phone Number
You can get started using this new system in less than a business day. First, you will need to choose a trusted provider of these numbers. This is because one dropped call makes all the difference between a happy client and a frustrated one. Reliability and affordability is key. It's also best to choose a provider with online management tools so features can be edited if needed.
The next step is to decide which United States local business phone numbers you need. Perhaps you already have some U.S. cities in mind, such as New York City, San Francisco, or Boston. Or your business is based in one part of the state, such as Birmingham, Alabama, but you also want area codes for Huntsville, Mobile, and Auburn. Either way, you can choose multiple extensions to suit your organization.
Now it's time to map out where the numbers will forward to. All of your United States local business phone numbers can forward to the same number, such as your main call center overseas, or you may want certain area codes to forward to a specific team in your company; forward to multiple devices, cell phones, or landlines. You can also keep tabs on how well each area code performs in your online account management platform. It doesn't take a lot of technical knowledge, so it's best to find out which system is best for you.
United States Local Business Phone Numbers
The United States economic outlook is a positive one. The Gross Domestic Product (GDP) growth rate is expected to continue growing, which is why so many new businesses are seeking expansion statewide and countrywide. Even foreign investors are already seeing a return in manufacturing, energy, transportation, healthcare, and agriculture. Financial services and new technology firms are also a big plus for the United States economy. With the right plan, you too can propel your organization, and profits, forward.
How? Once you have the system in place, custom features are the best reason to use United States local business phone numbers for your company. You can record various professional greetings for current clients, potential clients, vendors, and other callers. These messages are the first thing a person hears when they contact your organization, so take the time to make it count!
Other features allow you to open up new call centers almost immediately. Black and white lists, for instance, prioritize callers or block them based on your preferences. This allows you to help customers faster while filtering out spam at the same time. Check out Global Call Forwarding's features page to view our wide range of options.
Contact Global Call Forwarding
As we stated earlier, consumers love using local numbers. Recent studies have shown that Americans will prefer local numbers because they feel services are more personalized and directed towards their needs. Washington D.C., Chicago, Seattle… it makes no difference which cities you choose, United States local business phone numbers give you unlimited options.
Large organizations benefit since our team is able to handle a high volume of callers. The volume can also be scaled up if your small business suddenly gains traction!
With these valuable tips on local calling and how to set up your system, you are now ready to make and receive calls from your home phone, cell phone, or office line. Global Call Forwarding provides you with international technical support along the way. Contact us through phone, email, or chat 24/7. We are here to provide you United States local business phone numbers. Call our office today at +1 (561) 908-6171.