The USA is the world's superpower in many aspects with their military and economy topping the list. The country is capital of various industries such as the film, music, and fashion industries. The power of having a USA local business phone numbers is great.
The USA is also referred to as a melting pot of all cultures which includes Hispanics, African Americans, Asians, and Europeans, among many other different cultures, all making up the country as we know it. The country is probably the most sought after country in the world because it offers a great deal of opportunities in businesses of all sectors.
The USA is home to the world's largest corporations with their headquarters located in various cities stemming from San Francisco across to New York City. One of the major reasons why the country is a business destination is because of its large population of about 250 million with a very high GDP per capita, offering a very rich customer base for products and services.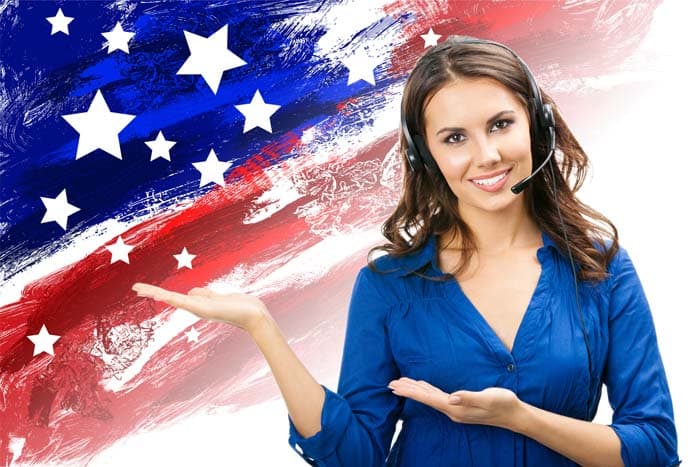 Who Needs Local Phone Numbers?
Every type of business that has clients, vendors, and prospective customers needs USA local business phone numbers in order to establish a presence in addition to establishing a closer connection between businesses and customers.
USA local business phone numbers are not just great for existing businesses whether they have physical offices in the USA or not, they are also a great business solution for smaller businesses looking to expand their customer base in the USA.
Businesses from Europe, Asia, the Middle East, Africa, and even as far as Australia and New Zealand can benefit from USA phone numbers. It is a great tool for customer services as well as business promotions.
How Do USA Local Business Phone Numbers Work ?
USA local business phone numbers make use of traditional telephone infrastructures as well as cloud-based facilities in rerouting calls from your USA local business number to your designated landline or mobile number. The process is very simple. When a customer calls your local phone number, their call can be forwarded to either a single number, or multiple numbers of your choice, anywhere in the world.
There are different forwarding plans offered by Global Call Forwarding for your local number. You can choose to enjoy a free trial period during which you will become familiar with how it works. Other additional features may also be included when you choose a plan or add them on and pay for them separately.
USA local business phone numbers are available 24/7 allowing you to be available for your customers at anytime. In your subscription, you will have the option to change your destination phone number from the Global Call Forwarding website at any time and from anywhere in the world.
How Are Calls Charged
Customers will not be aware that their calls are being forwarded to another number since they will only be charged for making local calls. For callers within the USA, incoming calls to USA local business phone numbers will be charged at regular calling rates predetermined by their local telephone providers.
For calls coming from outside the USA, they will be charged at international calling rates as determined by their local telephone providers. For instance, calls originating from the UK will be charged at international calling rates for incoming calls to a USA local business phone number.
Subscribers will be charged based on calls forwarded to their landline or mobile phones. Basically, it all depends on the type of forwarding plan you choose for your business. You may be charged on a minute-to-minute basis or for an all-inclusive payment package.
Advantages Of Having A USA Local Business Phone Number
Whether for inbound calls or outbound calls, it is essential to have a local phone number for your target market. Customers always respond better to cold calls that have a local code than those with international dialling codes. The reason for this behavior is simple; customers are more comfortable with local businesses.
USA local business phone numbers are an effective tool to arm your sales marketers with for outbound calling activities. It is proven that using a local phone number for outbound dialling for marketing yields better results due to a higher response rate, call back rates, and call-to conversion rates. The benefits cannot be overemphasized.
Having a USA local business phone number is a great way to earn the trust of prospective customers. When running business promotions in the USA, your prospective customers will most likely call a local business number to make inquiries and ultimately buy into your business offers.
You can effectively cut the cost of taking your business to the USA with a local business number. This means that you do not have to incur the financial burden of running a business office at a physical location. By cutting personnel cost, office rent, equipment, and other overhead, your business will be able to save more when it profits.
USA local business phone numbers are very practical and offer your business an easier and more cost effective way of expanding.