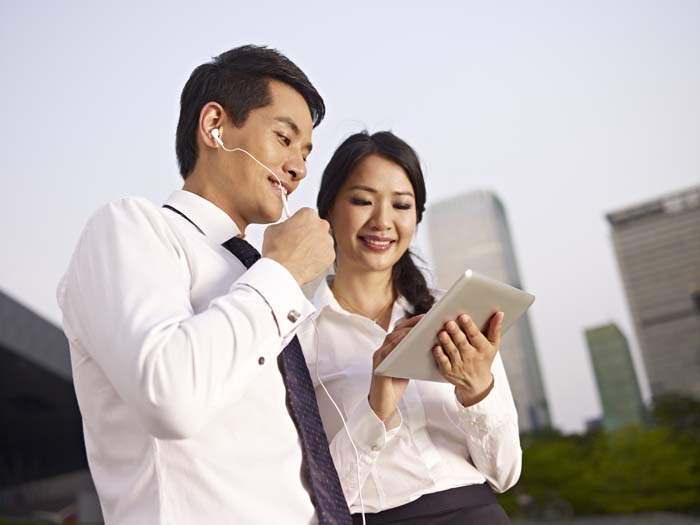 Japan holds the world's second-largest developed economy. In the 1960's, the nation decided to make the economy a priority, and one of their main areas of focus was to pass up defense spending in favor of economic growth. This streamlined focus by the Japanese government was a success, and resulted in three decades of rapid growth and development.
Since the island nation does not produce many natural resources, the economy began to shift, opening up other channels of production, and these areas are especially relevant to the importance of having local numbers in Japan for businesses.
The Japanese market became more focused on the importation of raw materials for the production of export goods. Japan eventually became known for their production of high-quality goods; namely, electronics and automobiles.
This shift in focus created many opportunities for entrepreneurs. To this day, investors from all over the world want to establish their companies in Japan because the benefits are plentiful. The majority of these businesses engage in the trading of goods via import and exporting operations, and it's specifically these types of operations that have the most to gain from the technology offered by our company.
For investors in these industries in Japan, Japan local numbers provide a unique opportunity for communication with a larger array of potential clients with many benefits.
Benefits of Local Numbers in Japan
The import and exporting sector is just one example of the use of local numbers in Japan. In fact, the benefits of locally establishing your operations in Japan can apply to every industry, allowing you the freedom and flexibility to create a presence there.
If your company is engaged in a business that somehow involves the local market – Japan local numbers are for you. Whether you are buying, selling, trading or producing – a local contact number will be an absolute advantage to your business.
For the benefit of your customers in Japan, local numbers provide them with, first and foremost, a reduction in costs. Your contacts within the nation will incur local rates when dialing your number, which are much more affordable. If they have to dial a foreign number just to contact you, potential clients may instantly be turned off by the prospect of the cost involved in making the calls. Do them a favor and offer a simpler, more cost-effective alternative.
Another benefit for making your contact numbers local to Japan is the familiarity. The locality of your number will be a major factor, when customers are deciding between dialing your company or a competitor. Local Japanese virtual numbers give your customers a sense of comfort, and the familiar numbers and their pattern will offer an additional method that will likely increase the ability of communications. Your local number also gives the impression that you are locally invested.
The cost savings provided by Japan local numbers will also apply to you as a business. It is no longer a necessity for businesses to establish a physical office in order to be fully operational in Japan, or nearly any other country for that matter. No matter where you are located, your local number will act as your representation in Japan.
No need to invest in office space, additional equipment or extra staff. Your virtual local numbers and Japan Local Numbers cover all of these issues easily and conveniently. Most importantly, we can provide this beneficial service to you in the most hassle-free manner possible.
How to Buy Japan Local Numbers
This is where Global Call Forwarding comes in. We have made the process of establishing your local phone numbers in Japan as easy as possible. Simply give us a call and we'll take it from there. In a matter of minutes we can have your local operation up and running.
In addition to creating Japan local numbers, we can discuss the details of your business model and advise you with additional options that can transform your business. If you would like to take the power of technology further we can create a custom package of services that are created especially for your type of business. Applying these tools will separate you from your competition and increase your chances of success when expanding your business in Japan.
Many of our clients buy virtual Japan phone numbers for their specific needs. Their businesses may require separate lines depending on departments and service, or they may also need specialized private lines for communicating with friends and family.
Our company is a one-stop-shop when it comes to communications. No company is too big or too small and no request is out of the question.
Contact us today so we assist you in the process of buying all of your Japan local numbers.