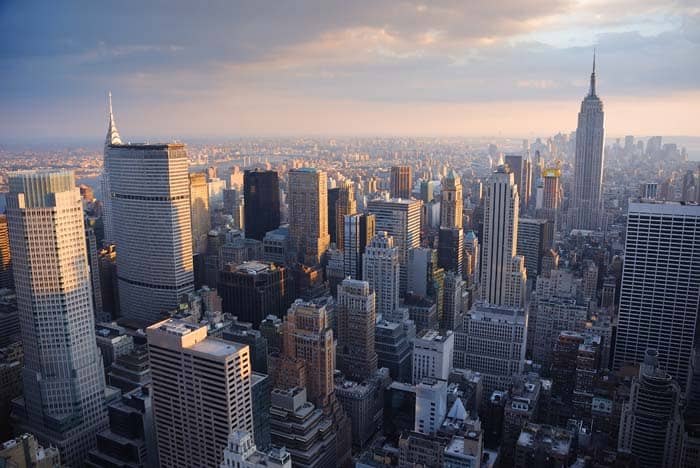 For business owners, having a local number is a pretty simple concept. Instead of a corporate 800 number, a company can set up a line with an area code that matches a specific city. Residents of the city can view the number on marketing materials, such as your website, on billboards, and with flyers. Even though you're not physically in the city, you're still receiving calls as if you were right there.
Local numbers are a perfect choice because callers will not have to pay international fees for calling you. They also help customers feel connected to you more quickly. This is because you can now advertise that number in city directories, too, making advertising very efficient. Local numbers are among the preferred choice of brands that want to grow into new markets. With American local phone numbers, your company can establish a presence anywhere in the world, and especially in the United States.
Why Have a "Local" Presence?
You've probably heard the term "buy local" before. This is a growing trend in the United States. More and more consumers want to support the communities they live in. When they contact a company, they don't necessarily want a large corporation handling their request. The stigma is that, at times, corporations won't take the time to ensure excellent customer service. Instead, they would prefer to invest in their community.
Recent studies agree that consumers look for the right "experience" when working with a brand. People are naturally drawn to companies that make communications easier than ever. This is why American local phone numbers can be absolutely vital to your success. They separate you from other "big" brands, making you more competitive.
Traditional 800 numbers may work with certain industries or international retailers, but customer relationship management is made even easier when they see a local area code. American local phone numbers make your business more accessible, and in this business, accessibility equals trustworthiness. Earning a positive reputation does wonders for your revenue. When calling a company for the first time, clients are wary of long response times, busy lines, or a call that goes directly to voicemail. Even worse, they may face unanswered call altogether, which cause them to put up mental red flags. This doesn't necessarily mean your company is untrustworthy, but it does mean you may lose them to competitors. A local number goes a long way in solving these problems before they ever begin, allowing your brand to earn brownie points in regards to customer service, right off the bat.
American Local Phone Numbers
The United States is the number one importer of goods and services in the world, and the second leading exporter. There is an especially high demand for goods produced overseas. The most popular products include electronics and entertainment, apparel, pharmaceuticals, and children's toys. America plays a vital role in the international trade system. Main trading partners include Canada, Mexico, and China. Any one of these countries, along with others, have a great chance of earning a profit in the market without ever needing to set up an office in the states.
American local phone numbers can be based in any major city or state in the U.S. Take New York, for instance; you can get area codes for Manhattan or New York City. On the west coast, your company can target California markets in San Francisco or Los Angeles. Major cities and minor ones carry the same benefits. Best of all, however, you want to structure your lines, you can get custom area codes for as many cities as you wish.
With an American local phone number, you don't need to worry about callers fighting over one line. Because local numbers are also virtual, it can still forward to multiple lines. So if one of your representatives is busy with a customer, it will be transferred to the next connected device. Callers will get the experience they want without placing extra pressure on call center representatives.
Contact Global Call Forwarding
What about extra features? We've got them, too. Global Call Forwarding makes your investment worth it by adding even more benefits with your chosen American local phone numbers.
Customized greetings pair well with local lines! A formal or informal message is a replacement for a standard ringtone. It also allows you to direct incoming calls to their correct department, such as sales or tech support.
Black and white lists prioritize by accepting or rejecting specific callers. Save your employees' time by rejecting cities and countries your brand does not sell services to. Great for maximizing efficiency.
Simultaneous ringing is most effective for companies with call centers. All pre-chosen phones will ring at the same time, but only the first person to answer will connect with the caller. Now call center employees won't have to worry about missing calls at any time.
Global Call Forwarding offers all this and more. Contact us about your American local phone numbers by calling 1 (561) 908 6171 today.