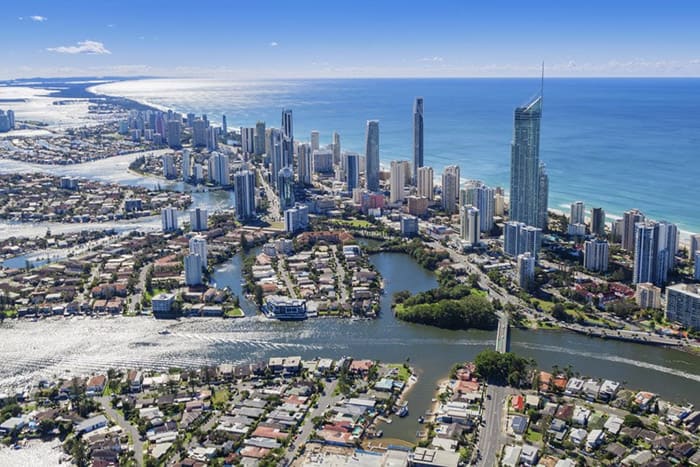 Australia local phone numbers are Internet-enabled virtual phone numbers that follow the same numbering plan of local numbers in the country.
A local citizen in Sydney or Melbourne will readily recognize Australia local phone numbers because of the familiar prefixes and numbering plans. And any calls made to these Australia local phone numbers from cities and regions in Australia will only incur domestic/local call rates.
But since these are special virtual numbers, all incoming phone calls can be forwarded internationally to any overseas country via VOIP technology. What you get when you buy Australia local phone numbers is a contact number that your Australian customers and partners can call to reach your overseas offices cheaply.
Australia is one of the richest countries in the world, with vast quantities of natural resources and small but vibrant population. There are lots of business opportunities in this rich economy. But it is located all the way Down Under in the Southern Hemisphere.
Not only is it a remote place, the cost of living is also pretty high. Setting up local offices in Australia can be a tall order if yours is a startup business or an SME. But with the Internet and global economy being what they are, businesses no longer need to have local offices everywhere to access their markets and sell products and services there.
So if you have a growing clientele in major Australian cities like Melbourne or Sydney, you need to look at getting Australia local phone numbers for your business.
Why Use Australia Local Phone Numbers
For an incredibly simple and straightforward reason: international calls are expensive. And if you cannot afford to maintain a local office in Australia, you need to establish some contact option for your customers to easily reach you. That is customer care 101.
Businesses need to show their customers that they care. Forwarding calls internationally from Australia local phone numbers will encourage your local customers in Australia to call you with questions, order updates, or any other general feedback. These inputs can be valuable to help you grow your business.
Besides that, having an Australia local phone number gives your phone a local flavor. Customers take time to trust new brands, especially if they are based overseas. When you sport Australia local phone numbers with your business brand, it gives a sense of familiarity and instills confidence in people to actually consider buying your products. Having these numbers can actually help your business increase sales.
Australia Local Phone Numbers System
Land line or fixed line telephone system in Australia is divided into four areas, with each area having a single digit area code. And within each area, individual exchanges have their own code, usually one or two digits. Local numbers are made up of these local codes followed by a series of digits (max 8 digits for a number). The four area codes are 02, 03, 07, and 08.
For example, if you want Australia local phone numbers in Brisbane, your number would be something like 07 2 XXXXXXX. Area code for the North east region is 07, while Brisbane has 2 as the code. Similarly Sydney would have 02-8-XXXXXXX while Adelaide would have 08-70 XXXXXX etc. Mobile phones usually have the prefix 04 in Australia.
Benefits of Our International Call Forwarding System
This is an online only system based on internet, VOIP and digital PABX technologies. You do not need to buy any special equipment, nor do you need to sign restrictive contracts. You are free to subscribe and unsubscribe as you choose. And when you do subscribe to our Australia local phone numbers of your choice, it only takes a few minutes to get the number activated and the forwarding system online.
You can link these virtual numbers to your office fixed line or mobile numbers. And if you have a call center service working for you, it is equally easy to route all incoming calls there.
Our system comes with a bevy of useful features. You can link to multiple numbers. Sequential call forwarding feature is available, ensuring that incoming calls will be redirected to your alternate numbers if the main line is busy. You can record customized messages for your callers, and can even record incoming calls for future use. You can even schedule when a particular number should be linked to the system, making sure that you don't receive calls during off hours.
Australia Economy Outlook
The economy looks set to grow at about 3% in the coming years, which is a healthy rate for such a developed country like Australia. Retail sales are steadily increasing with falling unemployment rates and increasing wages. The government has been engaged in a re-balancing of the economy in the last several years and the effort looks to be paying dividends finally.
The mining sector is showing profit and the Australian Dollar looks to be shoring up in value. All in all, now is a great time to expand your business into the Australian market. Buy Australia local phone numbers to get the ball rolling.
Contact us to learn more about our international call forwarding services. Our experts are constantly on hand to answer all your questions and help you identify the best service to suit your needs.