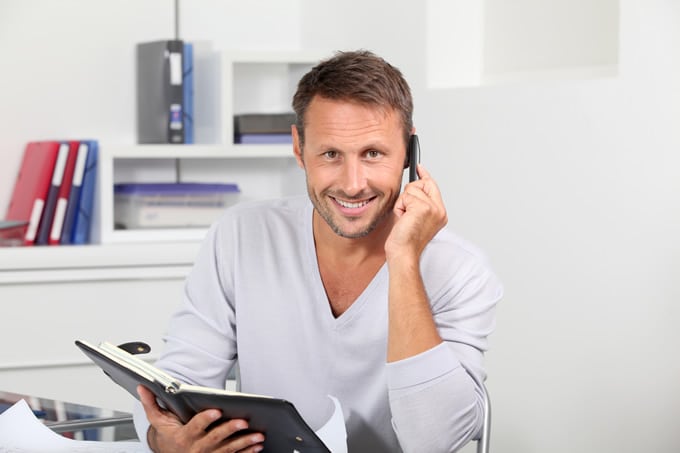 Home to over 25 million people, Australia is a country and a continent surrounded by both the Pacific Ocean and Indian Ocean. Because the continent is surrounded by water, trading with other continents including North America and Europe is especially profitable. In fact, more than 50 million people benefit from agricultural trade in Australia every year.
Additionally, at least 51,000 businesses in Australia export goods to other countries annually.
Australia's financial system is strong and able to support its people as an award-winning economy known for operating longer than any other country with no recession. Australia also has the highest minimum wage in the world at $18.29 per hour.
Affluent and middle-class residents can live comfortably in the nation because Australia has an ever-growing economy with employment opportunities available across the board. Lingering around 5%, the unemployment rate is low in Australia. There is work for everyone at all levels of education and the job market works for employees seeking flexibility and growth opportunities.
Inclusion And Diversity Is Celebrated In Australia
The fact that more than 40% of Australians were born in another country (or are the children of immigrants) is appreciated on Harmony Day. Just as Australia cares for its people, the country is supportive and welcoming to foreign business owners and their companies.
Because Australians embrace diversity, your business can gain respect and appreciation just as quickly as local enterprises. Being that one of every four Australians are from a different country, living abroad won't have a negative impact on your business. To grow your business in Australia while becoming part of the unique local culture, you can use Australian local phone numbers to connect with residents and establish your presence as a trustworthy brand.
Though Australia is a multicultural nation, English-speaking entrepreneurs have a special advantage because over 77% of individuals living in Australia speak Australian English. Australian English only has slight differences in comparison to standard English. These differences can be seen in spelling variations, accents, and local lingo, making it especially easy to speak to customers using Australian local phone numbers.
Australia Is A Happy Nation
Language isn't the only advantage when speaking to Australians. Most entrepreneurs will find that Australian citizens are friendly and cheerful when they call their Australian local phone numbers to conduct business. Because Australia is one of the least polluted countries in the world, with over 10,000 beaches, people often relocate to the country in search of healthier lives and to enjoy the many outdoor adventures. These living conditions certainly lend to the positive attitudes of its residents.
Due to the nation's low population density, a budding entrepreneur may mistakenly believe that the market isn't large enough to drive a successful business, but that is far from reality. Australia may not be the most populated continent in the world, but it is home to a valuable, robust customer base. Because of the pleasant weather (which is mild and sunny year-round), along offering its citizens comforts such as nationwide access to healthcare, the people in Australia are happy, healthy, and are often able to enjoy a very comfortable lifestyle.
Along with everyone's friendly demeanor in Australia, the low population density of 3 people per square kilometer contributes to the laid-back vibe of the country. Your callers and potential business partners won't feel hurried, and they will want to take the time to learn about the team behind the brand, along with your brand's story. This gives small business owners more time to build genuine connections that will create loyal customers.
Strengthen Your Marketing Campaign With Australian Local Phone Numbers
The value of loyal customers cannot be overlooked. Not only are loyal customers going to buy from you more often, they will refer others to your business through word of mouth. More than 70% of buyers refer to word of mouth recommendations before purchasing an item. Word of mouth marketing will always be effective because people want to trust companies. Much of this trust comes from reputation, rather than from direct advertisements.
Consider this: 84% of buyers will be more confident in a brand based on what their family, friends, and associates say about the product or service.
Setting up your Australian local phone numbers to establish your brand as a reputable company in Australia doesn't have to be a difficult process. Your Australian local phone numbers can further assist you as you monitor the working components of your marketing campaign.
In Conclusion
Missing calls can cause your customers to lose interest and keep your business from growing. With Australian local phone numbers, you can forward calls from Australia to your cell phone or office location.
Whether you are a big business or a solopreneur, you can attract potential customers locally and internationally with Australian local phone numbers. Forward calls to your cell phone or office location to stay connected to customers, friends, and family. When necessary, you can have your numbers set to meet the capacity of your caller volume as your business expands.