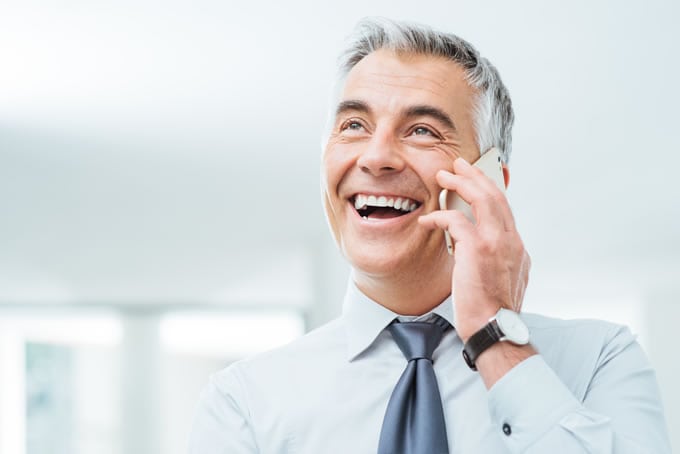 Opportunity and potential are important factors for any entrepreneur or company when looking for a new place to do business. And a successful expansion entails understanding the country's business and legal landscape, which varies greatly from country to country. But in the case of Canada, it has one of the best business environments, with the World Bank ranking it second globally for starting a business.
It is also just as easy to get credit, as the World Bank ranks it number seven in this category, but Canada improves its position even more by having a transparent legal system that ensures protection for businesses. With all the important boxes ticked, it only makes sense to get Canada phone numbers if you are contemplating to establish a business there.
What Canada Offers
Canada has 10 provinces and three territories which are divided into very generalized geographical regions in an area of almost 10 million sq. km or 3,855,102 sq. mi., making it the second-largest country in the world in terms of area.
With 36 million people, it is also one of the least densely populated countries in the world, but it nevertheless has the 15th highest GDP and a per capita of a little over $46,000. As economic data go, having a high GDP and per capita income points out Canada's potential to sustain businesses because of the amount of revenue the country is able to generate as a whole.
Canadian Economic Forecast
Even though Canada has strong economic fundamentals, the past four years have not been that great. Starting in 2011, the GDP, per capita, and economic growth have been gradually going down with a turnaround just being recorded in the third quarter of 2016. The growth is being driven by the increase in the price of oil, a surge in exports, and to some degree what the new administration in the White House will bring.
The strong bilateral relationship between Canada and the United States will play a great role in its growth in the next four years, and having Canada local phone numbers will provide businesses with the presence they need to capitalize on the opportunities, which will be driven by strong trade. The trade is responsible for close to $2 billion of goods and services crossing the borders along with almost 400,000 people each day of business.
Canada welcomes entrepreneurs and business investors, whether they are looking to relocate temporarily or permanently with a number of options, including temporary business visits, intra-company transfers, temporary admission for professionals, business class programs for self-employed individuals, entrepreneurs, and investors and more. With this many options, you can get Canada local numbers and establish a virtual presence before you even get there to start communicating with your future customers and business partners.
Getting Local Phone Numbers in Canada
Canada local phone numbers will let you target people within a specific region of the country and establish a business with a local presence. With so many cities within Canada that are perfect to establish a business, you can get a local phone number from Vancouver in the west coast of British Columbia, all the way to Halifax in the easternmost of Nova Scotia, and hundreds of cities in between.
The Canada virtual numbers that Global Call Forwarding provides have the necessary advanced service features to make yourself available across all touch points and grow as needed because of the infrastructure the company uses to deliver its services.
The state-of-the-art system it has in place combines multiple tier-one carriers with a high-availability network that gives customers 24/7 technical support backed by more than two decades of experience in the telecom industry. The international call forwarding service it provides has been used by global customers, including multinational corporations, international organizations, small businesses, and individuals.
Being local in Canada doesn't mean you'll always be able to answer your calls. Global Call Forwarding has advanced free features that let you set up your Canada local numbers with a multitude of configurations to ensure this never happens.
Advanced call forwarding is one of the many options which lets you redirect incoming phone calls to another destination. That means when someone calls your Canada local numbers, you can divert calls to a mobile phone or computer, voicemail box, VoIP, etc. no matter where the receiving number is located.
You can further specify how the calls will be forwarded, with options such as times of day and day of the week. So calls on business days within business hours can be routed to your office, to your mobile phone after working hours, and a voicemail or a call center on the weekends. This type of flexibility gives your company a professional presence, but more importantly, your customers can always get in touch with you whether they call day or night.
The Convenience of Call Forwarding
Global Call Forwarding offers convenience to your callers so when they call the Canada local numbers they know 1) that they will go through and 2) they will have many options to directly communicate or leave a message that will get to the right person.