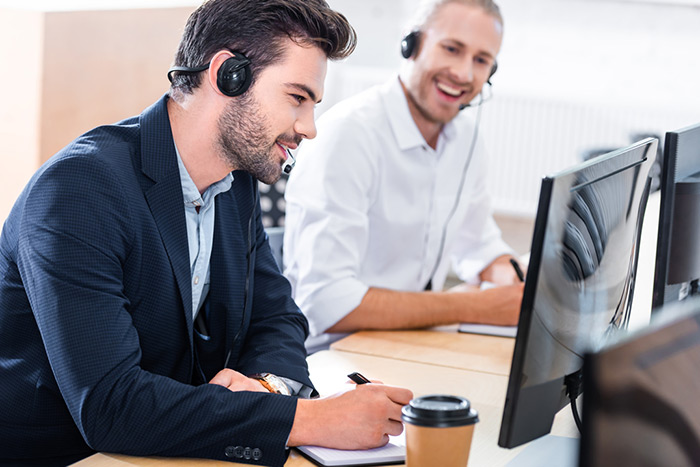 Are local phone numbers right for your business? The main distinction between a local phone number and a corporate 1-800 line is the area code. Florida local phone numbers have area codes assigned to each city and county in the state.
Business owners, entrepreneurs, and even contracted workers establish relationships with local clients through these numbers, so it's definitely relevant to consider how a Florida local phone number might affect your company's image. For instance, let's say there is a company who operates out of Miami Beach, but they have other offices in Ft. Lauderdale and Boca Raton. All of their main consumers are located in the state of Florida. A great strategy would be to get a local phone number in each of these areas so they become more professional and marketable in the eyes of their customers. This results in an increase of calls, and of course, revenue!
Improve Communications, Efficiency, and Revenue
There are many ways local phone numbers could make a dramatic difference to your company. First of all, they improve the way people make contact with you. So if one member of your sales team has a dedicated phone number, the client they're negotiating with can call them directly instead of going through a switchboard system, or from salesman to salesman. This saves a lot of time for both parties.
The same goes for any person who initially contacts your organization. They can be directed to the exact department they need without the confusion of being passed around. Frankly, it's frustrating and unneeded. Communications can proceed a whole lot smoother with this simple function.
So we've just improved our inbound calls, but what about outbound? With Florida local phone numbers, you can hide your private cell phone number from the world, thus increasing security and keeping your information safe. This is especially helpful for more sensitive calls, such as bill collection or contract negotiation. Members of your team can confidently use their cell phones for business on the go without sharing their personal phone numbers.
Did you know you can instantly increase organizational efficiency with Florida local phone numbers as well? Customer support can be given 24/7, 7 days a week, while still giving employees ample breaks and vacation days. There's no need for them to work overtime or at unreasonable hours. Call centers at different locations can receive communications throughout the day (or night) and can be directed to an open support office that is able to answer the calls. Even if it's in the middle of the night in the state of Florida!
Florida Local Phone Numbers
South Florida is one of the busiest and most well-known international hubs for growing businesses. The sense of possibility is a main driver of their economy. Florida is a great mix of eight different regions from north to south, so it's easy to find the right area for your company. Jacksonville, Orlando, Naples, Pensacola, Miami, and even the Florida Keys offer a unique blend of innovation and international flair. Best of all, no matter where you are, you're never too far away from the shore or other amazing entertainment options this state offers!
Marketing and sales campaigns can also benefit from Florida local phone numbers. Choose an area code for separate campaigns, then measure the performance of each. So for example, Tampa (813), Miami (305), Ft. Lauderdale (954), and Orlando (407) can have their own unique phone number on a billboard in each city. You will know whether a campaign is successful or not because you can measure the number of inbound calls. You might find that Miami is receiving twice as many calls as Tampa, and Orlando is barely getting any at all.
This type of A/B split testing is seriously powerful, helping you reap in more profits over time. When you see that one billboard is doing much better than the others, you can invest in different campaigns based on the numbers. Plus, it's been proven that a local line with a recognizable area code is more often chosen than a non-local counterpart, giving you an edge over your competitors!
Contact Global Call Forwarding
Wouldn't it be great if you could get Florida local phone numbers any time you want, instantly? Global Call Forwarding wants you to be able to reap all of these benefits and more. Florida is home to regional, national, and international headquarters all over the world and is one of the top leaders in attracting new investments and trade opportunities. Reach your goals faster with our resources at your fingertips.
Florida-based companies frequently receive positive attention, so there's no better time to start than right now. Strategically place yourself in the hands of the locals and reserve your Florida local phone numbers with Global Call Forwarding today at (561) 908-6171.