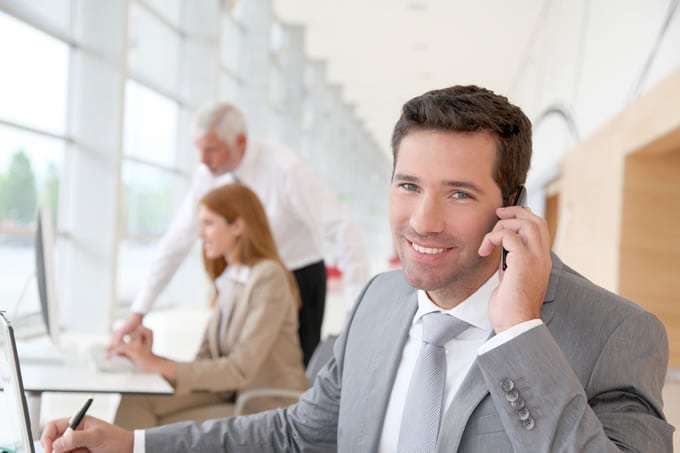 New Zealand local phone numbers are fairly similar to that of any industrialized country. You have both telephone services and fixed-line broadband available through networks that are copper-based. However, of late, fiber-based services are gaining popularity. Spark and Vodafone of New Zealand, the CallPlus group and 2degrees are the main telephony services providers.
Services provided by the country's cellular phone system are available to 97% of the New Zealand population through GSM, LTE, UMTS, HSDPA, and LTE. Only 1% of the New Zealand population is without a landline and this service is provided by a large numbers of ISPs, also called retail service providers.
The New Zealand Economy
New Zealand is the world's 53rd-largest economy in terms of its GDP or gross domestic product. In terms of PPP or purchasing power parity it's the 69th-largest.
It also happens to be one of the most globalized economies, depending greatly on its international trade with Australia, the US, the European Union, South Korea, China, and Japan. It has a Closer Economic Relations treaty with Australia which implies that the economy of New Zealand is closely and well aligned with its Australian counterpart.
New Zealand's market economy is diverse with a prominent service sector that currently accounts for more than 60% of its GDP. The country is a substantial producer of aluminum products and its major industries include food processing, paper, & wood products as also metal fabrication.
Its exports are dominated by its primary sector. Its currency is the New Zealand dollar, also called the "Kiwi dollar" and is currently the tenth highest traded currency in the world. The economy of New Zealand has in general been an upwardly moving one.
It was ranked 1st in the world for Social Progression in terms of Foundations of Wellbeing, Basic Human Needs and opportunities made available to its citizens. Its advantage is its relatively low population as compared to some European and Asian countries. However, its income levels over the last few years have irrecoverably dropped leading to greater unemployment and higher income inequality.
New Zealand Local Phone Numbers Benefits
With an economy growing at a steady pace and also with the advent of rapid industrialization in the country, New Zealand has managed to attract immigrants and expats from all over the world. Their population is growing daily, particularly in Auckland, Christchurch, Wellington, Christchurch, Tauranga, Hamilton, Dunedin, Napier, and Palmerston North.
Therefore, New Zealand local phone numbers definitely help them keep in touch with family and friends at the lowest possible cost. Even connecting with local New Zealanders from abroad has become easy, provided a number of predetermined digits are dialed prior to dialing the main number.
The good news is that calling New Zealand local phone numbers from inside the country is cheap and this makes it an additional advantage for small and even medium local businesses, which are able to take advantage of efficient and smooth communication channels at minimal cost.
The New Zealand Local Phone Numbers System
The New Zealand local phone numbers system initially comprised a combination of step-by-step telephone exchanges operating in the larger cities. Rural areas had manual exchanges. The crossbar system was installed in the 1970s, while electronic exchanges started operating from the early 1980s. Local phone numbers varied from three to six digits in length depending on the exchange and population of the calling area.
How Does the New Zealand Local Phone Numbers System Work?
An attractive feature of New Zealand local phone numbers is that local calls can still be made for free. System Subscriber Toll Dialing was started in the mid-1970s and callers had to dial 0 for making a toll call followed by the number. It was, however, with the NEC Stored Program Control exchanges being introduced in the 1980s that local telephone numbers were standardized. They became seven digits long.
Simultaneously, the directory service was moved from 100 to 018 and directory service calls started being charged.  This was due to the operation of a computerized system for directory services that made access to the latest listings for New Zealand phone numbers possible. For the last 23 years, landline telephone numbers in New Zealand consist of a single-digit area code with 7-digit local phone numbers.
The first 3 numbers identify the exchange, while the last 4 an exchange line. There are also 5 regional area codes: 3, 4, 6, 7, & 9. These need to be dialed, as also the trunk prefix (domestic) for calling someone outside the ambit of the local calling area where the caller resides.
Since April 2007, the use of mobile telephony in New Zealand has been going up by leaps and bounds. Vodafone, Spark, and 2Degrees are the main service providers. Any cell phone users who want to find out whether a particular number belongs to a specific network provider needs to send an SMS to 300 citing the number in question. An answer will be provided almost immediately. This is incidentally a free service that 2Degrees provides.