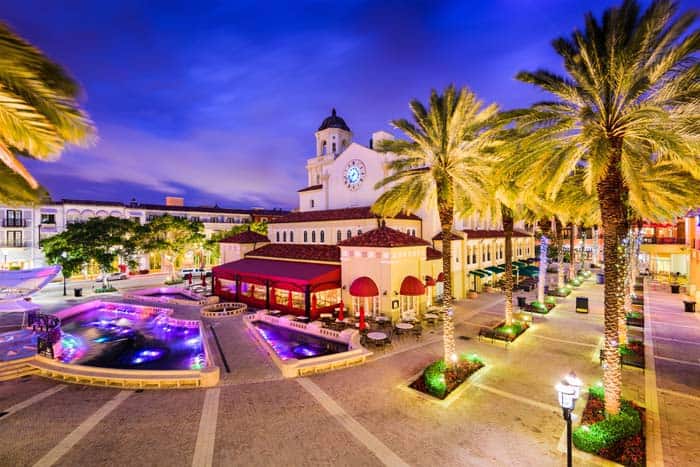 As home to more than 1.4 million residents, Palm Beach County, Florida is truly someplace special. Insiders especially know that the state offers dream destinations and tropical luxuries that simply can't be found anywhere else in the U.S.
So how can organizations reach into the Florida market with Palm Beach County local phone numbers? Every city where the public lives and works has their own area code. Every phone number in the world begins with these digits. This is how a caller can identify where a call is coming from.
These are called local phone numbers. It's common for companies that want to conduct business in one location and sell in another, and the easiest way to do this is through local phone numbers. They're a great choice for a number of reasons. The best reason is that it makes communication with all of your audiences more efficient at no extra cost.
Below you will read about many other reasons why Palm Beach County local phone numbers will help your company generate more calls and sales.
Your Company's Interest
Palm Beach County local phone numbers create the illusion that your company is conducting business in a specific city. So if your headquarters is located in Europe, Asia, or anywhere in North America, you can still be contacted by Florida clients, and they won't have to pay any international fees to do so.
With Palm Beach County local phone numbers, you can have different area codes in Boca Raton, Lake Worth, and Delray Beach, no matter where you live and work. Print the various numbers on signs and advertising campaigns. When a person sees their area code on your marketing materials, this triggers instant recognition, allowing them to trust your business first over others.
Do you have a home-based business or startup company? Local phone numbers are great if you have a small brick-and-mortar store and only sell to certain counties and cities. This is also beneficial to single contract workers, too. You can easily grow into a larger organization without any extra overhead costs.
Think about how much it costs to own a landline. Landline providers require heavy equipment and take more time to set up. Landlines are also famous for attracting spam. With a virtual number, you can "blacklist" certain area codes and specific phone numbers, including spammers. When you filter out those time-killers, you better cater to regional clients and create better relationships with stakeholders and vendors.
Palm Beach County Local Phone Numbers
Tourism is alive and well in Palm Beach County. Avid snorkelers and divers love the 20 beautiful reefs in the warm Gulf Stream waters. More than 150 famous golf courses, 1,000 recreational tennis courts, and tons of great parks over thousands of acres of land are found in Palm Beach. These athletics and campsite facilities are perfect for attracting consumers in the tourist industry. Ambitious organizations can safely test the waters with Palm Beach County phone numbers to see if business is viable before they ever step foot into the state of Florida. It's a powerful tool because the numbers can be tested or changed at any time.
Testing allows you to allocate resources more effectively. So if you realize that a number in Palm Beach is twice as effective as a local number in Miami, you know where to invest more marketing dollars. You can change your virtual numbers any time to match what scenario works best for you.
It's time to adapt to this ever-growing digital world. Virtual numbers are even considered more reliable than their landline counterpart, and smart businesses can target clients in key Florida-based markets to make communications much faster.
Contact Global Call Forwarding
If your organization is ready to take the next step, you need a provider for virtual numbers you can trust. Buy Palm Beach County local phone numbers and change the way you do business permanently. Global Call Forwarding offers a structure that is typically less expensive than a traditional carrier. It's easy to sign up and you can get started using your number in most cases within minutes. This means employees won't lose any time training on a whole new phone system.
There's no maintenance involved, either. Once you set up the system you won't need to touch it again unless you change your corporate structure and it's convenient for you. Don't let the wires of a landline hold your organization back any longer. Virtual numbers connect you with more people, give you more benefits, and cost you less. Small companies and large ones alike can customize their services to fit their needs.
Give local residents a greater opportunity to do business with you. Innovate your industry with Palm Beach County local phone numbers today. Call us at +1 (561) 908-6171 to generate more revenue.