Are you looking to help build trust and make connections with American clients over the phone? Then using USA phone numbers from Global Call Forwarding may be the easiest and most cost-effective means of doing so for your needs. Available due in large part to advancements in cloud computing, virtual phone numbers offer modern communication methods and an unprecedented versatility to revolutionize your business model. In other words, businesses that want to stay competitive in a global marketplace can't afford to miss out on how types of USA virtual phone numbers, including geographic numbers, toll free numbers, and vanity numbers, can function in your 21st century business model.
Let's take a look at the varieties of phone numbers available to subscribers, as well as how easy it is to set up your business when you've finally decided to get a USA virtual phone number for your organization.
Geographic USA Phone Numbers
Geographic phone numbers are USA phone numbers that have the same country code (+1) and area/region codes for every state and territory in the United States. The greatest benefit of using geographic USA numbers is that your business can target specific cities and regions based on the area code that you choose. For example, instead of using a statewide USA phone number in New York, you can select from a phone number that is more specifically geared towards Manhattan (212) versus Long Island (516). It is this level of specificity that makes geographic USA numbers such a powerful option for both businesses located in the United States as well as those located in another country altogether. Thanks to the technology behind modern virtual phone numbers, you can gain access to markets that were previously unreachable.
Toll Free USA Phone Numbers
As you may be probably aware of, toll free numbers do not charge the person making the call. Instead, the company that subscribes to the telecom service foots the bill. Toll free phone numbers use the same 800 number prefixes that Americans are familiar with, so your business can blend into the American market while being headquartered anywhere else in the world.
The benefits of using toll free numbers are immense for businesses, particularly for startups and those looking to immediately gain a competitive edge on capturing markets in the United States. First, your business gains a competitive edge versus other similar businesses that don't offer toll free calling. Second, toll free USA virtual numbers enable the widest range of consumers to reach your business without incurring long distance fees and service blockages. Last, toll free phone numbers are more easy to remember and can bring significant value when used in advertising campaigns. Tying in a campaign that uses toll free USA phone numbers can be used for billboard campaigns, social media advertisements, mailers, emails, and many other marketing methods to guarantee a larger volume of callers reaching your business.
How to Get USA Phone Numbers from Global Call Forwarding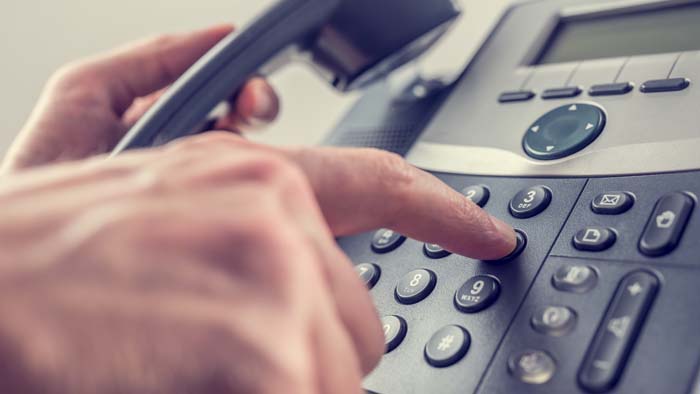 The process of subscribing for USA phone numbers with Global Call Forwarding is relatively simple and straightforward. Begin by visiting Global Call Forwarding's homepage (www.globalcallfowarding.com). There, you'll find a number of dropdown menus set up in 2 categories: "Select Your New Phone Number" and "Enter Your Destination Phone Number."
Staring with "Selecting Your New Phone Number," you'll want to select the country code for USA umbers, which is (+1). On the next dropdown menu, you will have the choice to select which type of USA phone number best fits your business. In some cases, such as "Geographic" phone numbers, you will be given the option to choose a particular city or region in a submenu. Depending on which type of USA phone number you select, you may be provided with a phone number; however, in some cases, a phone number will be provided upon activation.
Under "Enter Your Destination Phone Number," you'll enter your country code and then input the remaining digits to ensure that inbound calls are redirected to the phone number of your choice. Once you've ensured all the information is corrected, click "View Rates & Try for Free" to be redirected to the next page.
From here, you'll be offered the option to select a free trial or select a payment plan that fits your business objectives. Below this, you'll also be given the option to select add-ons, such as call recording and outbound calling to add functionality to your USA phone number.
After this, the process is similar to any other online transaction that you may be familiar with. Simply enter in your contact information, your billing & payment information, and agree to the terms & conditions after reviewing your purchase. Once finalized, a representative from Global Call Forwarding will contact you to help you through the setup process of your new USA phone number.