Toll free number services enable your business to provide exceptional communications to your customers and potential customers. There are numerous benefits to having a toll free number for your business. For those looking for a method of ensuring your customers can reach you, toll free numbers are a great option. Toll free phone numbers also giving your business a more polished appeal as they communicate professionalism. Read on to learn about some of the best toll free numbers services and what they can do for your company.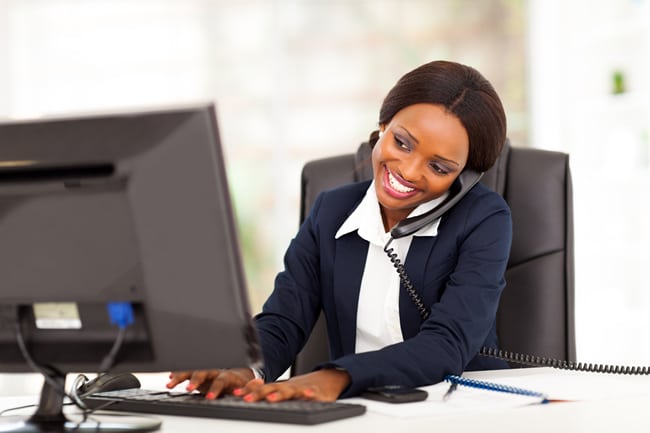 About Toll Free Number Service Providers
Working with an established, reputable toll free phone number services provider is the best way to ensure you're getting quality service. While there are many providers in the telecom market, however, it is necessary to do some research to find the one that fits your needs best. Global Call Forwarding, an industry leader for over 22 years, offers virtual phone numbers in 140+ countries. They also provide 24/7 customer service and have received an A+ rating from the Better Business Bureau.
Toll Free Numbers: A Meaningful Way to Communicate
When you get toll free number services, you can begin reaping the benefits almost instantly. Having a toll free number allows customers and potential customers to get in touch with you without a cost. With a toll free number, you, as the owner of the number, are billed for calls, rather than callers. This is a great method that communicates subtly to your clientele that your business is professional and established. It also ensures that people are not discouraged from calling you, knowing that you provide a toll free option.
As a result, you may receive more calls from interested parties and people who want to do business with you. If you run a business, this ensures you are sending out the right message, while allowing customers to know you're open for business.
How Do Virtual Toll Free Numbers Work?
Toll free numbers from Global Call Forwarding are virtual numbers, powered by VoIP technology. You will not need a new phone line for your toll free number. Rather, all calls made to your new number are automatically forwarded to your existing line with no hassle. This is because virtual toll free numbers run over the internet. This enables easy forwarding without additional hardware or telephone lines.
When you purchase a virtual toll free number, you will assign a "destination number" in conjunction. This destination number is where all calls will be automatically forwarded to. The destination number can be any number you want; your mobile number, an office line, or even your home line.
Features for Customizing How You Answer Calls
You can have it customized to ring different numbers depending on the time of day using the "time-of-day-routing" feature. You can also use the "sequential ringing" feature to ring multiple numbers in a sequential fashion. The "simultaneous ringing" feature can be used to ring multiple numbers when calls come in, ensuring the call will most likely get answered.
Toll Free Numbers Emphasize Professionalism
Without toll free number services, customers may be hesitant to call you, especially if the call is overseas or long distance. A toll free number, however, will give them the peace of mind to be confident in calling your business. More and more businesses are now using toll free call forwarding and it continues to grow in popularity. As a service, it ensures streamlined communications and convenient handling of all business calls.
For this reason and many others, toll free numbers are an essential business tool for communication and marketing. Global Call Forwarding offers services that allow you to purchase a toll free number with call forwarding service, with almost instant activation.
In Closing
Our toll free services are among the best in the world, not only in terms of cost, but also quality. When selecting a toll free number service provider, it is important to have the best quality, as well as confidence in the provider. For more information about the toll free services provided by Global Call Forwarding, check out our website at www.GlobalCallForwarding.com.