The globe offers unlimited potential for businesses. Whether you own a B2B company or a B2C business, exploring new outlets and markets for your business is the key element in expanding outward. New Zealand toll free phone numbers can give you a presence in New Zealand.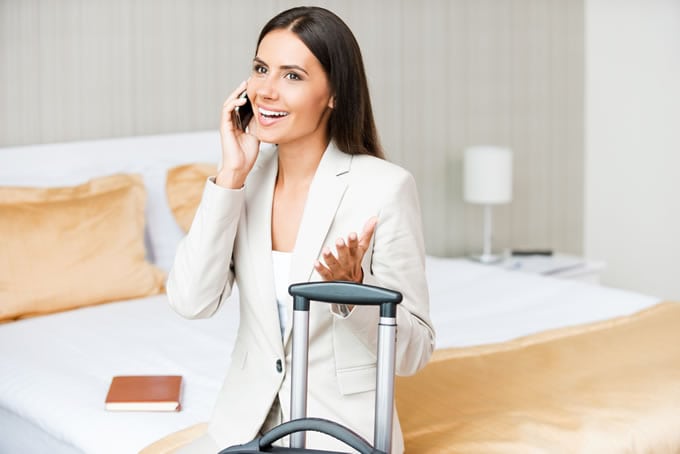 There is much more to expanding your business than simply developing a marketing campaign, however. For some businesses the price of opening up a brick-and-mortar store is simply too great to even consider expanding into new markets. Fortunately, there is one simple step any business can take to test the waters before committing to any foreign market. That step is purchasing a New Zealand toll free phone number.
For example, let's say your company wants to open up shop in New Zealand, but have limited contacts and limited funding. What can you do? Well, you might want to consider New Zealand toll free phone numbers. But before we get too far into this idea, let's take a minute to learn more about New Zealand's marketplace, economy, and what you can expect from them.
New Zealand's Budding Economy
New Zealand's economy is extremely diverse and relies heavily on international trade. Countries including Australia, the European Union, South Korea, Japan, and the United States consistently trade with New Zealand. New Zealand's economy is also dependent upon the Australian economy thanks to the Closer Economic Relations agreement between the two countries.
Because of the location and size of the island nation, New Zealand relies on its service sector for approximately 63% of its GDP. Other economic powerhouse sectors include manufacturing in industries such as metal fabrication, wood and paper products, aluminum production and food processing. Another 15 plus percent of the country's economy is reliant upon mining, electricity, gas, water, and waste services.
New Zealand's current currency is the New Zealand dollar and is also used in the five Pacific Island territories. In fact, the New Zealand dollar is the 10th most traded currency in the entire global economy. The market capitalization of New Zealand as of 2014 is $94.1 billion.
In regards to individual per capita earnings, New Zealand ranks high, with an average of $43,837 per individual. The country has a total population of 4.5 million.
Doing Business in New Zealand
According to DoingBusiness.org, New Zealand enjoys high rankings for starting a business (with a 1 ranking—the best position any country can hope for), getting credit, protecting minority investors, registering property, and dealing with construction permits. It has recently dropped fairly low in the electricity sector, but the government has since implemented new policy to make it easier for residents to get electricity for affordable rates.
Of course, these factors may not be on your radar, but they are important to recognize particularly if you plan on opening a brick and mortar store. Again, our New Zealand toll free numbers can help you establish a presence without physically being in the country. This advantage allows you to avoid any issues with construction permits, electricity, or any other hurdle you might face opening a store.
How Toll Free Numbers Can Make Business Easier
When you opt for a New Zealand phone number, you can enjoy several benefits. For starters, our New Zealand toll free phone numbers are not attached to any particular carrier. This prevents you from having to stay in one spot. Our toll free phone numbers are completely mobile. You simply own the number, which means you can do what you like with it as long as you subscribe to our service. In essence, New Zealand toll free phone numbers are an asset to your business. Paired with excellent service and features, these numbers are comparable to a good domain name or a piece of real estate. They offer that much value to your business.
Your New Zealand toll free phone numbers can serve as your main line, or can be a supplement for sales and customer support needs. You can also extend several extensions to a single number, so incoming calls can go directly where you want them to, no matter your location.
Businesses that conduct the vast majority of their business via phone or provide customer service through a toll free number show their customers they care. When you invest in New Zealand toll free phone numbers, you are investing in your customers. You enable them to contact you free of charge, without the burden of heavy international phone calling fees.
For companies that specifically offer customer-service based business, immediate access to a customer service team is essential. Owning New Zealand toll free phone numbers is the only logical investment for these businesses. Making it easier for your customers to contact you is a simple solution to an important communication challenge. We do our part to make it easier on you both.
Global Call Forwarding Toll Free Phone Numbers Can Improve Your Business in New Zealand
At Global Call Forwarding, we help you choose New Zealand toll free phone numbers for your business. In addition, we provide exceptional customer service and advanced call forwarding features that enable you to make the most of your investment. Our affordable rates coupled with our 20 plus years of experience, makes us an easy choice for some of the largest multinational corporations on the globe. Our New Zealand toll free phone numbers allow you to send calls, set up voicemail accounts, and fax numbers for international business.
Receive calls from New Zealand at no costs to your customers and an affordable price for you, when you choose New Zealand toll free phone numbers from Global Call Forwarding.