A toll free phone is also called a free phone number because it is free to call. Instead of the caller incurring charges, the toll free subscriber is billed for all incoming calls. A toll free phone has a dialing prefix of 0800, 800, or 1-800 that's similar to a code of a geographic area and vary from country to country.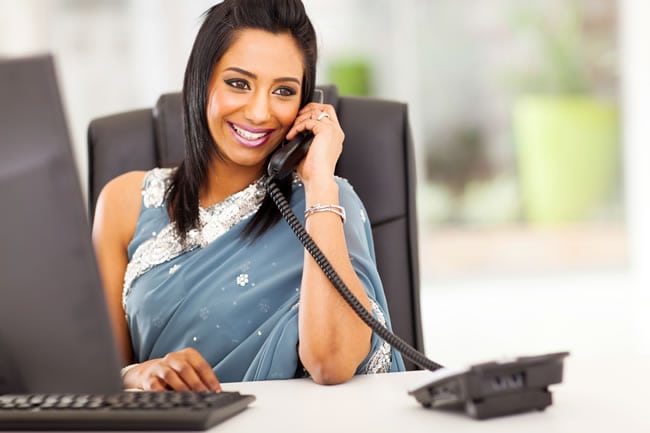 What are the benefits of a toll free phone?
A toll free phone has revolutionized telemarketing and direct marketing models. Research has shown that it increases a small or medium enterprise's business volumes significantly after its implementation. The very concept of free calling makes customers want to contact the business more and more.
This not only improves customer relationships, but a toll free phone gives an international touch to any business. The toll free phone has been particularly useful to any industry which relies on direct customer contact. The client's questions and problems are addressed quicker, and this increases his or her faith and reliance in your business. A toll free phone is a real benefit to marketers, no doubt.
A brief history of the toll free number
The earliest version was the manual toll free system, which was operator-assisted and introduced in the US and Canada in the mid-Fifties as the Zenith number.
Moreover, its British counterpart was the 'Freephone' service started by the British Post Office in the year 1960. Both systems worked on similar lines. The caller would buzz the operator, asking for the free number and the operator, after looking up the corresponding number from a specified list, would place the call with its charges reversed.
The Zenith number came from a pre-defined area – a nearby city, province or state, and could be found in local directories in every community from which a subscriber would be willing to pay the charges for his inbound calls.
This system was later replaced by the InWATS toll free service introduced by the Bell System in 1967 and subsequently the Freephone 0800 service by British Telecom in 1985. All toll free phone numbers in the UK start with the prefix 0800 while in the US, it is 1-800.
In the US, AT&T introduced the first automatic toll free service in 1966 (intrastate) & 1967 (interstate). The Inward Wide Area Telephone Service (InWATS) enabled direct inbound free phone calls by dialing 1-800, followed by a 7-digit number.
However, this system did not provide any support for Automatic Number Identification. There was no feature for call record also. However, a modern toll free phone comes with IVR and more advanced features like call record and time-of-day routing.
After competition set in and AT&T had ceased to be the sole operator, the 3-digit exchange that followed the 800 prefix came to be linked to an area code and specific destination carrier. The number also corresponded to specific trunk groups and offices for telephone switching. All calls were shunted off to a single central destination and placing a toll free call to a foreign country was impossible.
The toll free phone service was widely accepted by high volume users like airlines, hotel chains, and car hire agencies that took advantage of it to set up their national presence.
The modern toll free phone came into existence when telecom carriers replaced their electro-mechanical switching systems with fully computerized ones. This allowed the routing of toll free calls based on instructions found in central databases. AT&T pioneered the Data Base Communication Call Processing Method and implemented it in 1982. The number called was to be a database index, allowing the '800 Call' or 'Toll Free Call' to be transferred anywhere.
This and other advanced features led to the provision of the 800 toll free phone service to both small & medium entrepreneurs on a national basis. With the implementation of this service, even the smallest of businesses could reach out to potential customers and have the latter contact them for free instead of only the largest corporations that could do something like this.