In the United States, toll free telephone numbers have the following 3-digit codes: 800, 888, 877, 866, 855, and 844. Callers can use these numbers without incurring any charges. Instead, the call is charged to the toll free telephone number subscriber. (What Is a Toll Free Number and How Does it Work, 2016) These numbers are a convenient and cost effective method for people to contact businesses.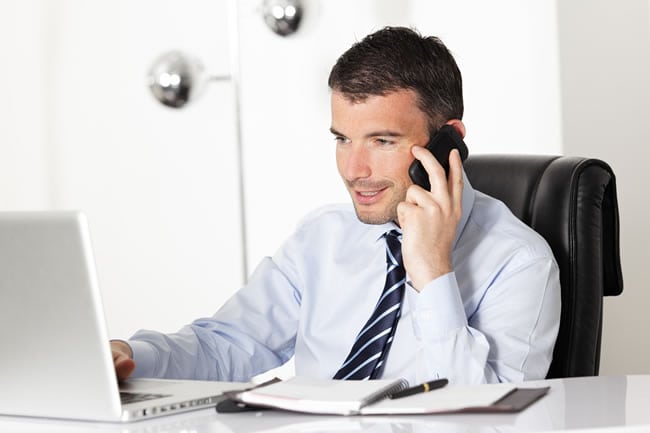 Toll free numbers are assigned to subscribers on a first-come, first-served basis by "Responsible Organizations" (RespOrgs). The RespOrgs are certified by the SMS/800 database administrator.
The FCC regulates toll free telephone number usage. The FCC is not involved with the assignment of the toll free numbers, and it does not have direct access to the toll free telephone number database. The FCC requires that these numbers be portable, meaning users can keep their number if they switch providers. The FCC cannot provide status on toll free numbers. The warehousing and holding of numbers is not allowed by the FCC. A telephone industry standard-setting organization publishes guidelines for toll free numbers in accordance with FCC regulations.
Toll free telephone number prefixes vary by country with "1800" and "0800" common but not universally used. For example in Sweden, "020" or "0200" are used.
Vanity numbers utilize easy to remember mnemonic words such as "1-800-LAWYERS". Such vanity numbers have given rise to shared use toll free numbers. Similar businesses in different locales may arrange to use the same number, such as "1-800-TAXICAB". Any call to that number will be forwarded to a local business based on the location of the caller.
Global Call Forwarding provides toll free numbers to subscribing businesses. Local, toll free and vanity phone numbers are available. Each call is forwarded using a proprietary system. The goal is to provide seamless international call forwarding with excellent audio quality. Calls can be transferred to landlines, mobile phones, and VoIP.
Business Benefits of Toll Free Telephone Numbers
A company projects a professional brand image when it advertises toll free telephone numbers to its customers. In addition, prospective customers are more likely to make free calls as opposed to calls that they must pay for.
Through the use of an international call forwarding service, toll free telephone number subscribers can have offices, call centers, service centers, etc. in any country they choose. These numbers also allow a virtual presence in foreign cities or countries. This facilitates marketing and expansion into new areas without the need to manage multiple locations.
Memorable Toll Free Telephone Numbers
Businesses want their numbers to be easily remembered. However, toll free telephone numbers consisting of unrelated digits are harder to remember than a vanity number such as 1-800-COOKIES. To understand this, Craig Borowski asked cognitive neuroscientists why words were more memorable than numbers. (Borowski, 2014)
Harvard University Professor of Psychology Daniel Schacter, PhD, a leading expert on memory and amnesia says, "you have to generate associations, link up with things you know, turn it into something meaningful—and then it can be retained over the long term." Random numbers without context are too abstract to be easily remembered.
Some numbers are easier to remember than others. For example, 1776 is more meaningful to most Americans than 4853. That is because we can associate 1776 with information learned about the American Revolution. Vanity toll free numbers work so well (75 percent higher rate of recall) because of such associations. Therefore, people should consider this before getting a vanity number for their business.
Some companies specialize in finding vanity numbers for their customers. In the US, a strategy for finding numbers is to consider alternate prefixes, ie, 888, 877, 866, 855, or 844. One drawback is that fewer people recognize the other prefixes as representing a toll free telephone number.
Repeating numbers, 800-555-7777 for example, are not as memorable as vanity numbers, but they are easier to remember than random numbers. Vanity numbers are best for TV and radio advertising where people may not have time to write the number down. For print and digital campaigns, repeating numbers are often very effective. Some examples of actual vanity Toll Free Telephone Numbers are: 1-855-LAWYERS, 1-800-GO-FEDEX, 1-800-MICROSOFT, and 1-888-PAIN-CENTER.
Analysis of Customer Recall & Response Behaviors
One research study evaluated consumer recall of vanity Toll Free Numbers versus web site addresses.
Over 1,000 survey participants viewed or listened to sample ads giving both vanity toll free numbers and website addresses. Recall was 44.9% higher for vanity numbers over website addresses.
Seven tests were performed using print/billboard and radio ads for fictitious companies. In six of the seven tests, consumer recall was better for vanity numbers than for website addresses.
Survey respondents were evenly distributed by age. In all cases, recall was better for vanity numbers than for website addresses. The recall of vanity numbers versus website addresses increases with age. For example, ages 18 to 24 had 33% higher recall for vanity numbers whereas the 65+ demographic had 98% higher recall of vanity numbers.