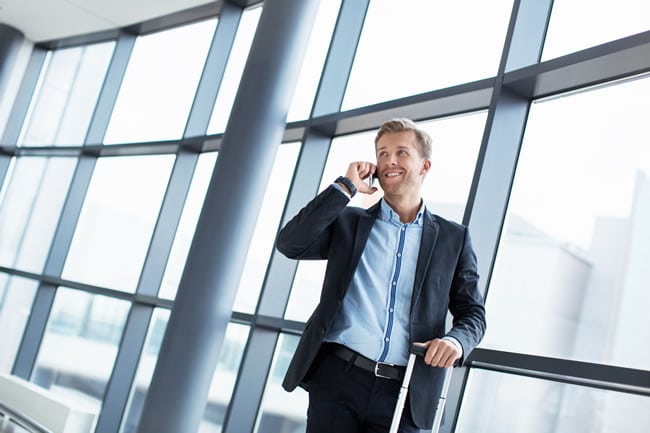 A vanity number is a toll free phone number that spells out a word or phrase. When selecting a vanity number, it helps to come up with a phrase that is relevant to your business. It's also important for it to be easy to remember. Toll-free vanity numbers are not just easier to remember than regular numbers, but they also assist with corporate branding. This is why it is very important to come up with the right number to deepen your brand's impact.
An Efficient Advertising Tool
When you use a vanity number, your phone number advertises your business for you. Not only can your customers call you for free, but your number also works as a tool of reference. You get the added benefit of your business being known simply for its recognizable phone number. Once you choose a toll-free vanity number, you should act fast to reserve it. Good vanity numbers can be hard to come by because many are already taken. Once you come up with a vanity number, check its availability. If it is available, make sure to reserve it right away, before someone else does.
Vanity Numbers are Memorable
Keeping your brand in your customer's mind can go a long way when it comes to sales. Vanity numbers work in a really creative way; they're different from the standard. A string of digits that stands out, like 1-800-777-7777, or letters used to form the number like 1-800-MATTRESS, show how vanity numbers get attention. They are easily used in marketing for this reason. Also, having a fancier number can communicate that your company is an industry leader.
Creativity Goes a Long Way
A toll-free number is a valuable asset to any business. They can be an important and valuable marketing tool. Many businesses are well-known just by their vanity numbers; some are actually more known for numbers than their actual names! This is just an example of how valuable a vanity number can be for marketing purposes. Taking an item you already need and using it to get attention is an excellent way to create further impact with your marketing strategy.
How to Get a Toll Free Vanity Number
Getting a toll free phone number is both affordable and easy. Many providers in the market sell toll-free numbers, however, not all have a large selection of toll-free vanity numbers. Global Call Forwarding is among the best providers available, and they offer the widest selection, as well as the most affordable prices. You can begin your research on their website using their easy order process for your toll-free vanity numbers. Not all virtual number providers are this efficient when it comes to vanity numbers, so this is a huge sticking point. Thumbing through the available vanity numbers using the drop-down menus on the Global Call Forwarding website is extremely convenient. In the event you don't see the specific number you want, you can check for alternatives on your own terms. Should you have any questions, or if you want professional insight, you can reach out to GCF's customer service.
Why Your Business Needs a Toll Free Vanity Number
Having toll free numbers for businesses is a very worthwhile expense because the ROI can be great. The new business that comes in from a well-marketed vanity number alone can do amazing things for a company. Sign up for a toll-free vanity number now and see how it will help your business grow. In today's competitive business environment, every little bit of marketing helps set your company apart. A vanity number is just another tool you can utilize to keep your business in the minds of your customers. They're memorable, clever, and useful for ensuring calls are coming in and customers recognize your company. Get your toll free vanity phone number from Global Call Forwarding today.