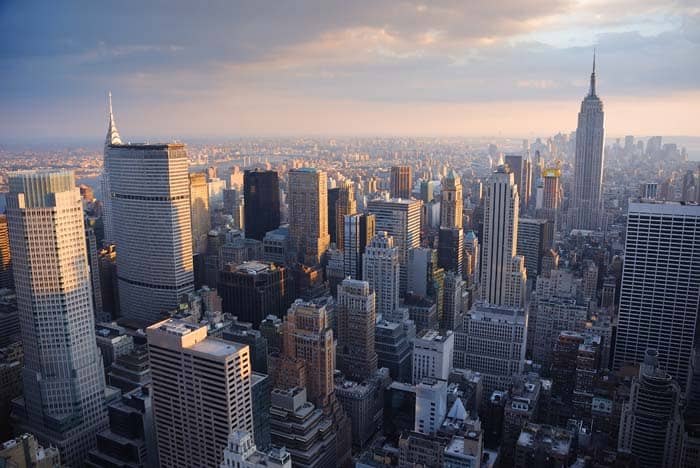 Explore New Markets With American Virtual Numbers
Every business owner dreams of exploring the American market at one stage or the other in the life of their business. The reason for this is not farfetched as the demography of America's population offers a different category of customers for a variety of products and services.
America is teeming with opportunities for business owners as well as sales persons and marketers who are willing to do all that is necessary to have a level of presence in the country. This explains why many of the world's largest companies have their headquarters in America.
Tourism, the entertainment industry, sports, and technology are some of the major factors that attract businesses and entrepreneurs to the country. Also, the blend and mixture of cultures and diversity has proven to be a great asset to America, hence increased opportunities.
While bigger companies have the financial strength to set up new offices along with telecommunications hardware across America, smaller businesses have had to rely on more affordable solutions such as America virtual numbers. This service allows businesses to have a presence in America without having to invest in buildings, personnel costs, and the technology needed to set up a functioning office.
In the past, it was quite difficult for small companies to expand their operations and market their products and services to the American market because there weren't inexpensive methods as an option to make such a move. However, with improved technology and better communications that allow call forwarding, services like America virtual numbers have become the very essential.
Establishing A Presence with American Virtual Numbers
It is not enough to market your products and services in America without brand awareness. Establishing a presence can be as simple as getting America virtual numbers that would allow your potential customers to identify with your brand just like they would with a local brand.
The idea of establishing a presence using virtual phone numbers is to allow you to close the gap between your business and potential customers or clients. Customers can tell so much about a business from the type of number that is available to them when they want to make inquiries or give feedback about products and services.
There is a higher response rate by most American customers to a marketing activity that has a local number that they can call. If an America virtual number is linked to your business in your marketing efforts, your business can stand a higher chance of winning over new customers along with higher sales.
It is all about trust and building the legitimacy of your business for the American market and this is where America virtual numbers come in.
Many large companies buy different virtual numbers for use by their remote employees. This is an affordable solution that allows them to communicate easily without incurring heavy costs of international calls. Virtual numbers can easily be transferred to another number should an employee leave the company.
Using Virtual Telephone Numbers for Personal Use
For individuals who have family members and friends in America, having America virtual numbers is a very affordable way to communicate with them. The advantage of getting an American virtual number Is that you can communicate with your friends and family at any time at lower calling rates.
Unlike making international calls with regular phone lines, American virtual phone numbers are charged at regular local call rates. This simply means that your friends and family in America can call your virtual number as though you were in another state within America.
Receive Calls On Your American Virtual Numbers Globally
Unlike many years ago when telephone communications were based on analogue systems, virtual numbers now depend on a combination of digital, analogue, and internet communication systems which are easier, faster, and more efficient. However, virtual numbers can receive calls from a traditional landline number, acting as a gateway through which calls are forwarded to any number across the world.
Virtual numbers are similar to toll free numbers based on how they operate as they are both forwarded to a standard phone number.
Once you have been assigned America virtual numbers, you will be able to receive calls from America on your mobile or landline phone directly.
How Can I Get America Virtual Numbers?
Call forwarding providers offer virtual phone numbers with extra features. You can access American virtual phone numbers by signing up with call forwarding providers like Global Call Forwarding and selecting the right plan.
You will be assigned an American virtual number through which you can forward incoming calls to your personal or business line. Upon signing up, you will have access to your online account where you can make changes like assigning a new ring-to number at your convenience.