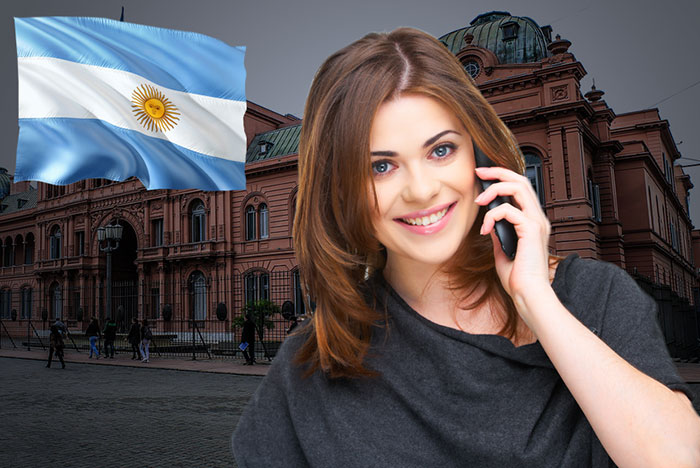 Argentina offers unlimited opportunities to business owners and Individuals alike and telecommunications play a very important role in how they can take advantage of these opportunities with Argentina Virtual Numbers.
Receiving Phone Calls With Argentina Virtual Numbers
You can now receive calls with virtual numbers from Argentina and anywhere in the world. This is a great way of keeping the communication line open between you and your friends and family as well as business associates in Argentina.
Argentina virtual numbers are very useful if you are going to be out of town on business or you are a business owner looking for opportunities in Argentina. Buying these international virtual numbers is an affordable solution to all your business communication needs.
Establishing A Business Presence with Virtual Numbers
Buying Argentina numbers is a great way to put your business in Argentina at a lower cost as compared to renting out an office in the country. Also you get to save on personnel and equipment costs.
As a business owner, you are always looking for an affordable and efficient way to explore new markets and to get your products and services across to new customers. Buying a virtual number for Argentina is the first step of taking your products and services to Argentina. With a virtual number, you can launch advertising and marketing activities in Argentina from another country. For instance, you can have your Argentina virtual number for your business printed on hand bills and business cards. Customers can call your virtual number when they need to make inquiries about your offers.
Customers in Argentina will readily respond to a local telephone number more so than an international one. This Is mostly attributed to the fact that customers will relate more with a local business. Virtual numbers will bring your business to a local level even though you are operating from another country.
Other Benefits of  Virtual Numbers
Apart from being useful in establishing a presence in Argentina, a local virtual number can have other benefits that can help companies and individuals save costs and establish a closer connection with their clients, prospective customers, and vendors.
Remote Employees
Argentina numbers are beneficial to companies who have remote employees working in Argentina. These versatile numbers allow them to reduce the cost of international direct phone calls made from regular landlines and mobile phones. Remote employees in Argentina can make calls to their company headquarters in another country at a local call rate. This helps companies save on international phone call costs.
For Personal Use
Individuals who have family members away on holiday in Argentina can buy a virtual number to keep in touch. Your family members and friends do not have to worry about incurring heavy call charges.
Building Legitimacy
Argentina virtual numbers are a great way to build the legitimacy of your business in Argentina. Small businesses that cannot afford to purchase an office structure or rent an office in Argentina can rely on Argentina virtual numbers, so that their business is credible in the eye of Argentinian customers. It's a small gesture, but it has an incredible reach. Large businesses such as multinationals can leverage on the reputation that they have built their brand over the years which makes it a lot easier for them to expand to new markets, while gaining the trust of the clientele. On the other hand, small businesses looking to expand to new markets do not have the same strength in reputation that can easily gain the trust of potential customers. Argentina numbers can help businesses earn that trust.
How Does It Work?
Argentina virtual numbers work just like toll free numbers. They are numbers that allow you to forward calls to your landline or mobile phone number anywhere in the world. For instance, when a call is made to your Argentina virtual number, the call is re-routed to your designated ring-to number.
The calling party will be charged at local calling rates for calling local numbers, while the receiver will be charged at the local rates for receiving forwarded calls as determined by the phone carrier at the receivers location.
Your Argentinian virtual number can also be used to receive voicemails. It is possible to purchase virtual numbers for Argentina for the sole purpose of receiving voicemails which can be delivered to your number or email. This is a great way of ensuring that you do not miss out on any important messages.
Where Can I Buy Virtual Numbers for Argentina?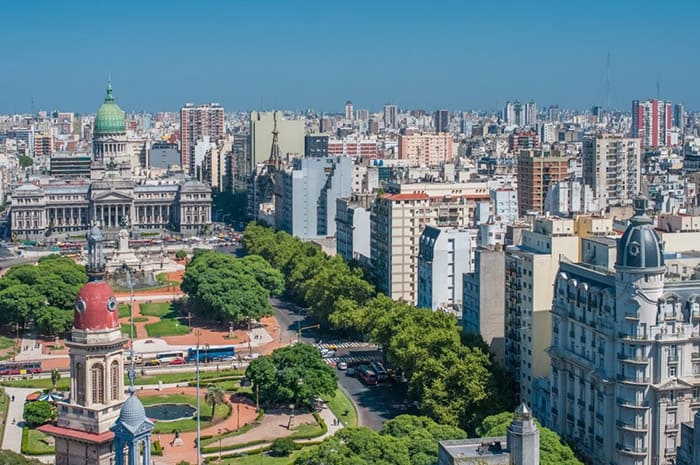 You can purchase virtual numbers from call forwarding providers such as Global Call Forwarding. You can sign up on our website and select from available virtual numbers. Listed below are the cities in Argentina where you can purchase virtual numbers:
Bahia Blanca
Buenos Aires
Cordoba
Glew
Jose C. Paz
La Plata
Mar del Plata
Mendoza
Moreno
Neuquén
Pilar
Rosario
San Juan
San Luis
Santa Fe
Tucumán
At Global Call Forwarding, there are a variety of additional features to customize your Argentina virtual number. Voicemail, caller ID, call forwarding are just a few of the suite of features offered with your virtual number plan. Contact us today to get started!