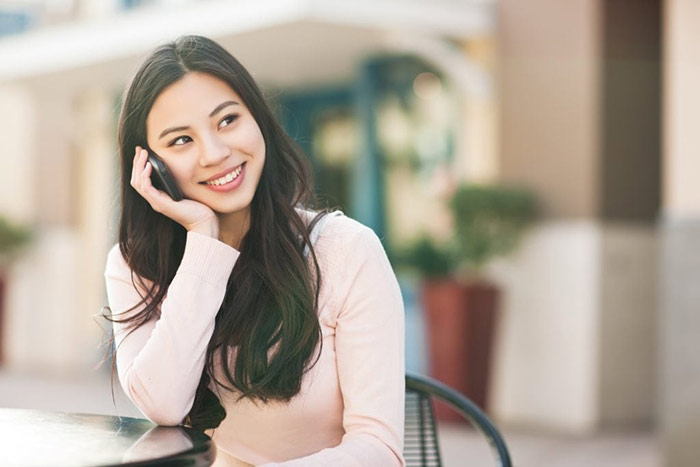 Starting a new business is not for the faint of heart. Becoming an entrepreneur brings many challenges, which is why around 90 percent of startups fail. So, if you want to be successful in your business endeavors, one option is to follow the examples of successful entrepreneurs and learn from their mistakes as well as triumphs. Here several suggestions to keep in mind for your business's growth.
Take Advantage of International Virtual Numbers
One of the most important pieces of advice is to use virtual phone numbers, such as Asia virtual numbers for your business.
There are many benefits to using Asia virtual numbers, and one of the main ones is that you can expand your business to Asian countries while you're still running your business from your home office. Asia virtual numbers will give your business image a big boost because you will have a presence in Asia without having to have a physical location there. Your Asian clients will be much more inclined to call you on your Asia virtual numbers because they won't have to be troubled with complicated international dialing codes or long distance charges.
That's not all; Asia virtual numbers will save you money because you won't have to purchase an extra phone line to have a business number. With Asia virtual numbers, all your calls can be routed to your cell phone, or any other phone or phones of choice. There is no need for dedicated hardware or expensive software. You just subscribe to Asia virtual numbers, and you're ready to go.
Find a Business Mentor
Finding a business mentor can be easier than you might think. A good business mentor can have a huge positive impact on your startup. If you don't know anyone, you can look for business mentors online. A good mentor will ask you a lot of questions about your business plans and will challenge you to exceed your goals. They will also share their experiences with you; both their successes and their failures. This will help you to find new opportunities. Make sure you find a mentor who is a good fit for you and will give you advice without telling you how to run your business.
Keep Learning
Don't kid yourself in thinking that you know all there is to know about your business. Keep learning. There are new developments in the world of business every day, and you need to keep abreast of them if you want to make your business grow. Everything you learn, you will be able to put to use in improving your business. When you use virtual numbers to branch out overseas, learn as much as you can about the culture and the people you will be serving.
Put your Customers First
Although you are the owner of your startup, bear in mind that its purpose is to serve your customers, not you. For this reason, you should think about your client base every time you make a decision about the business. That way you can be sure that they will always be excited about the products and services that you are offering. You should also make sure you know what your customers want. Whether they are in Asia or the U.S., making assumptions about their needs and desires could prove costly. Doing your research, however, can save you money. There are many ways you can get to know your customers, including using surveys, polls, social media, and forums.
Be Adaptable
No one can predict the future, but it's a good idea to stay informed and learn how to recognize upcoming trends. That way you will be much more likely to get in on them before they pass by. This also means being adaptable. Try to make your business structure as flexible as possible so that you can react to sudden changes if necessary.
Don't Forget to Network
Make the most of social media to get connected with clients, potential employees, colleagues, and people who can help you to promote your business. Don't forget about offline networking opportunities either. Venture into the real world and participate in conferences and networking events. Face-to-face connections are often stronger than those made online.
Balance Work with Play
Be dedicated to your business and prepared to put the time in. Establishing a start-up company is not the same as having a 9 to 5 job, so be prepared. You may think that being self-employed means you will work fewer hours but that is seldom the case, at least in the initial years. You will need to put in all the time you can. Having said that, it's important to find time to relax as well. If you don't make time to unwind, you will burn out, and then your business will start to suffer.
Contact Global Call Forwarding today and sign up for Asia virtual numbers. We are here to help make your new business a success wherever in the world you want to expand.