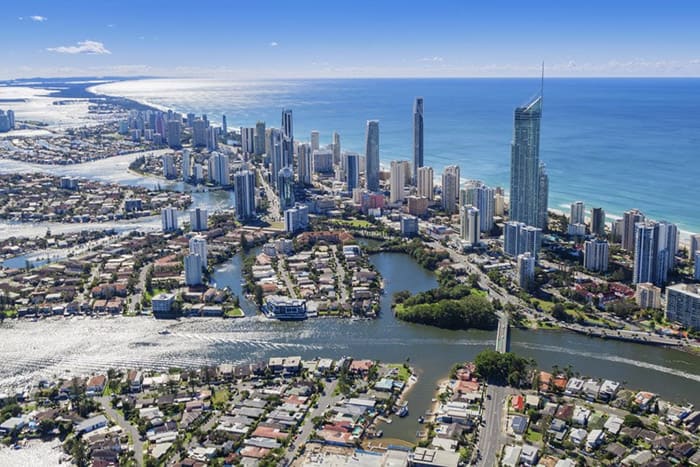 From kangaroos to venomous scorpions Australia is home to the most diverse wildlife in the world. The country brings to mind beautiful, tanned, surfers who should "G'day mate," across the beach. But this country's lesser-known claim to fame is it's extremely stable, proven, and resilient economy. Nestled in the Asia-Pacific, Australia is in a prime location to benefit of the strong growth occurring in that region of the world.
The country is a democratic nation, very open to international businesses, trades, and investments. What this means is that anybody who owns or operates a business from anywhere in the world, and is looking to expand their market, should turn to Australia. There are very few barriers to entry, and you can buy an Australian virtual number to establish a virtual presence in this economically burgeoning country.
With an Australian virtual number, you can conduct business meetings and develop partnerships from where you are. This number will show local businesses that you too, are a local, familiar with the commerce landscape, and they will be more likely to partner with you in future deals.
What is an Australian Virtual Number?
A virtual number can be bought from companies like Global Call Forwarding. You can select your Australian virtual number from a list of thousands of numbers which are immediately available. With this Australian virtual number, you can work from wherever you are in the world and give the appearance that you are operating from Australia.
Your Australian virtual number can also be customized to meet your business needs with options for callback services, ringtones, voicemail box setup, and forwarding services. No matter what time zone you are working in, or how many team members you have to work the phones, your customers and partners will always be able to reach a person or voicemail.
Global Call Forwarding also offers 24/7 customer support to its customers, so you can conduct business knowing that any problems that may arise will be taken care of quickly and efficiently.
Business Climate in Australia
Australia's strong and long-standing ties with Europe and the European Union further enforce the fact that they are a stable country. They are in very little public debt, and their unemployment rate is at a record low. They have a large, diverse, and skilled workforce that allows their top industries to continue to flourish.
Some of Australia's most profitable industries are minerals and energy, commodities, manufactured goods and services, premium quality agriculture, and innovation across industries. They are said to have immense economic potential, and as a country open to foreign investors, you should want to buy your Australian virtual numbers to begin expanding your company into this market – the numbers show you won't be financially disappointed.
The Australian mining industry is one of the reasons the country was able to recover so well from the 2008 economic crisis. With nearly twenty natural resources that exist abundantly through the landscape, and proximity to trade ports with the rest of Asia, Australia's mining industry is among the top in the country. If you are interested in investing or partnering up with somebody in this industry, your Australian virtual number will make it easier to establish the connection.
Another top industry is their financial sector. Their four largest banks are consistently ranked on the Top 50 Safest Banks in the World, and all four are most recently in the top half of that list. If you work in the banking industry maybe in New York or Switzerland, you could benefit hugely from working alongside the Australian banking market – your Australian phone number can help you begin meeting potential partners.
The final two industries that made the top list are energy and pharmaceuticals. Australia has a large supply of coal, oil, and natural gas, and they are also beginning to break into innovation for renewable energy resources. Use and Australian virtual number to enter the beginning stages of renewable energy discovery in this country.
Finally, the pharmaceutical and healthcare industry in experiencing a need for growth. There is a huge shortage of nurses and doctors in the country, so if you have your medical license or have completed nursing school, ,you can apply for a visa and find a job relatively quickly. This process will be made much easier if you can initiate your conversations via your Australian virtual number. Despite these shortages, these industries are growing and need international help to push beyond this minor roadblock they are experiencing following the cutbacks after the National Health Amendment Pharmaceutical Scheme Bill was voted on in 2010.
Australia has a number of obviously successful industries, and industries with opportunities for growth. As a business owner, it seems like a financially sounds and beneficial decision to try and enter the Australian business market using your Australian virtual number to establish your presence right in the middle of the action.