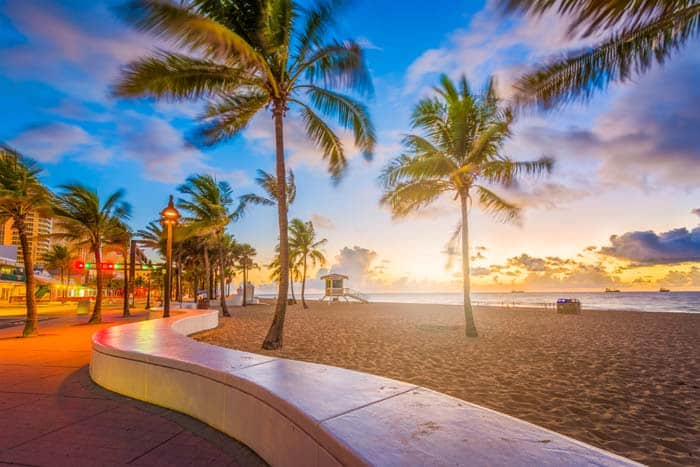 In this fast-paced, Internet-savvy world, businesses are quickly moving online. Be it ecommerce or real estate or healthcare; businesses have been able to reach more people and drive more leads using the Internet. With businesses going digital and reaching more people, it has become imperative to have an effective channel of communication between clients and companies. Businesses can increase revenue by using Broward County Virtual Numbers.
For instance, if you have a customer base in the small Broward County region, traditional phone lines would be both expensive and inconvenient. Using Broward County virtual numbers helps businesses effectively simplify the communication process like never before.
On top of this, this marvelous county is in a state that has jobs and economic growth because there is no state income tax along with other viable, pro-business reasons.
Florida is on fire now and will continue to this way because they respect businesses. Counties like Broward County are doing quite well and being near a major international city like Miami helps too.
A virtual number is a phone number that is not directly connected to a phone line. Using a Broward County virtual number, you can route calls from Broward County to one or many physical phone numbers, both landlines and cell phones. Simply put, a virtual number is hosted in the cloud and requires no hardware to get started.
Why Use Broward County Virtual Numbers
There could be several reasons for using Broward County virtual phone numbers, but the primary reason is customer service. Without a simple and direct channel of communication between a company and its customers, there can never be any kind of exchange or interaction. And every business knows that without interacting with customers, they cannot get feedback about their products or services. Any business with a customer base in Broward County, Florida strives to make customer service more and more efficient.
There are some keys benefits of Broward County virtual numbers; they include:
Personalized customer service: Virtual numbers are easy to personalize to make it easy for your customers to find their way. For example, you can play a personalized greeting when somebody calls for the first time, a different greeting when the caller is a regular, and so on. You can also easily set up an IVR system, where the caller can press different digits for different services (1 for support, 2 for feedback). If nothing else, then this system will allow you to have a simple IVR greeting for every caller.
Sequential call forwarding: Broward County virtual numbers make customer service a pleasant experience for callers by eliminating call waiting. When a caller tries to connect to a number that's busy, the call is automatically transferred to the next number in the sequence. If that number is also busy, then it will be on to the next number.
If all numbers are busy, the call is forwarded to voicemail. As long as your office or call center has enough people to handle multiple calls, virtual numbers are ideal for receiving unlimited parallel calls.
Efficiency: Using Broward County virtual numbers invokes efficiency to a business. If a call is missed or a call requires a ring-back, the phone system will remind you by sending notifications about the pending tasks. Besides, the virtual system also lets you create automated call campaigns, send bulk SMS messages, and receive details about the calls made during the day. Communication becomes much more efficient with Broward County virtual numbers.
Cost-effectiveness: As businesses expand, they often require physical PRI lines that are expensive and lead to increased overhead costs. It may not be an ideal solution for a company with limited resources. The smarter alternative is getting a Broward number. These numbers require no physical setup, no hardware installations or maintenance. Some telecom operators even offer pay-as-you-go rates, so you remain in control of the expenses.
Professional image: When businesses use Broward County virtual numbers with a dedicated IVR feature, it lends a more professional image to the company. This intelligent call forwarding helps customers reach the right people, and saves time, creating an image of professionalism in the process.
Portability: Broward County virtual numbers enable a business to work from anywhere, be it an office, a bedroom, or a garage. This portability makes remote working possible. Businesses can operate from anywhere in the world, as long as there is internet connectivity.
Availability: When you use Broward County virtual numbers, calls can be forwarded to mobile numbers, and this lets you stay connected even when you are away from the office. You can also have voicemails directed to your inbox so you can read them later.
How Does it Work?
The system is based on VoIP telephony. When you subscribe to the service, you select the area code of Florida because you want Broward County virtual numbers. Once you have the numbers, the calls made to these numbers are routed through a PBX system and connected to your company phone. Through the PBX system, users can also configure call settings. You can choose different numbers for different departments, schedule calls for a later time, record calls, and have unanswered calls sent to voicemail.
Global Call Forwarding is the leader in telecom services. Contact us today to get started with Broward County virtual numbers.