Looking to finally establish a business presence in California? If your business is located outside of the California Republic, then one of the most cost-effective and efficient ways to tap into California's booming economy is by using California virtual numbers. By doing so, you'll gain authentic access to the world-renowned markets in Los Angeles, San Diego, San Francisco, and many other regions that encompass this thriving US state.
To understand how California virtual numbers can augment your business strategies if your business is located outside of the state, it helps to understand just how virtual numbers work and their many available applications for business.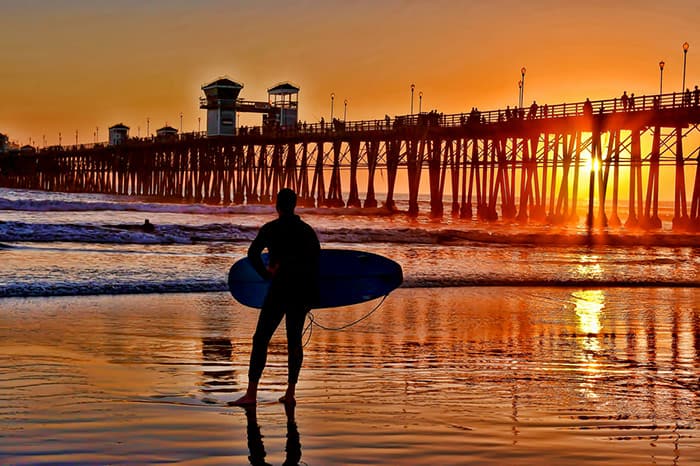 What are California Virtual Numbers?
Powered by VoIP technology and cloud computing, a virtual phone number allows your business to instantaneously route phone calls to another phone number, (known as the "destination phone number") which can be located anywhere in the world. By using virtual numbers, your international business can reach California markets without long-distance fees or blockages by service providers. For US-based businesses located in other states, using these numbers can give your company access and authenticity within California.
Now that you have an understanding of how California virtual phone numbers work, it's important to understand the many benefits and applications for implementing them for your business.
Benefits of Using Virtual Numbers
A Local Geographic Presence: When a caller dials a virtual number, they will not know exactly where the call is routed to. This gives your potential customers the impression that your business is based locally, which is a process known as "localization." When a caller receives a call from a California virtual phone number with an add-on known as "outbound calling," recipients will have a California phone number appear on their caller ID, which builds authenticity and trust with your potential clientele.
Establishing a Virtual Business Presence: By using a California virtual number to connect with callers, your organization gains the ability to establish a business presence without having to establish a brick & mortar presence (i.e. branch office). Depending on your business model, you can facilitate customers just as you would domestic ones (see example below). Additionally, California callers are more likely to answer their phones if the call comes from a local California number than a non-local one.
Hardware Flexibility: Another significant selling point of using California numbers is that they're adaptable to your pre-existing hardware devices that have audio capabilities and can be connected to the Internet. Because California virtual numbers aren't associated with a specific device or hardware, devices that your business already uses can be used to handle calls, including: smartphone/ mobile phones, tablets, laptops, desktop computers, and landlines. It is this point that makes California virtual numbers so effective for small businesses and startups, which are always on the lookout to reduce their overheads while maximizing their efficiency.
A Business Example of Using a California Virtual Phone Numbers
Let's take a look at how virtual California numbers can expand your business:
Suppose that your artisanal coffee company has made plans to grow its revenue by expanding into California's prominent markets. However, your budget may not allow you to create a branch office and warehouse in the United States beyond your headquarters in Costa Rica.
After purchasing a your number, you list the number on your company's website and other marketing materials, displaying a "California location." When callers begin placing orders to your company, which are routed to your call center in Costa Rica, your sales team handles the new influx of customers as they would with your local-based clientele.
Contact United World Telecom
Now that you've been brought up to speed on how California virtual numbers can impact your business, the next step is to find a trustworthy service provider that can give you the best service and the best prices for your organizational model, along with the widest access to capture California markets. By signing up with United World Telecom for your enterprise-building solutions, you can gain access to California numbers, as well as virtual phone numbers in more than 140 countries around the world. Visit www.unitedworldtelecom.com to learn more about how virtual numbers can help your business succeed in California no matter where you're based.