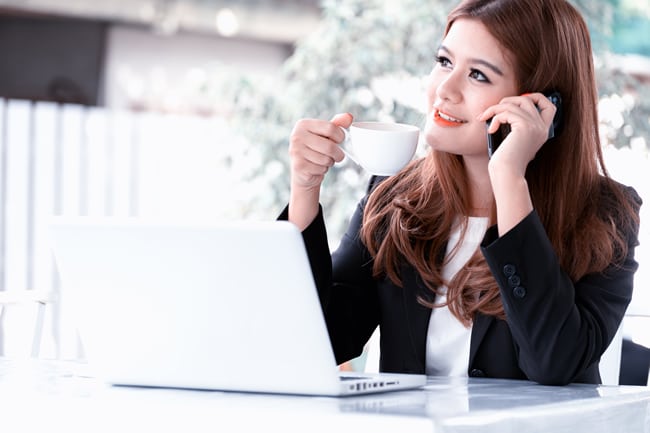 No matter the international market, building a new business is challenging. One of the easiest ways businesses can create a connection with their audience is with accessible phone numbers. Customers in the marketplace repeatedly show they prefer businesses that provide excellent communication, above all.
For example, businesses interested in operating in Canada, can get Canada virtual numbers to establish credibility and to build their brand in a competitive marketplace. Global Call Forwarding provides new and established businesses the tools they need to connect with customers and contacts throughout Canada via virtual phone numbers. Thanks to call forwarding, international businesses are better able to build a connection with their customers that centers on familiarity and affordability.
Canada is a unique country, with its citizens speaking several different languages and having a multitude of different customs. New business growth is dependent on understanding and accepting these practices as a business owner. Let's dive a bit deeper and explore how Canada functions as an international economy and what advantage this knowledge can provide businesses with.
Canada is One of the World's Economic Leaders
Canada is home to some 35 million people and a per capita average income of $47,500. It ranks only second in the world for being an easy place to open up a business, and has easy to understand regulations for international business. Globally, Canada is tenth and fifteenth respectively, for its economic strength. Additionally, Canada is a member of the Organization for Economic Co-Operation and Development (OECD) and the G7.
Canada is also dominated by its service industry, with some three quarters of its population working a service industry job. Canada also thrives on sectors such as the logging and oil industries, which contribute greatly to Canada's overall wealth as a nation. The manufacturing industry provides an excellent supplement to the service and oil industries in Canada. The country's strongest manufacturing outlets manufacture automobiles and aircraft supplies. Additionally, Canada has a strong fish and seafood industry which makes up a good portion of its exports. Canada also continues to maintain its status as a global leader within the software and entertainment industries.
In combination with its diverse economy, the Canadian government excels at combining private and public enterprises to the benefit of the country. In line with this, the Canadian government works hand-in-hand with the US government on fiscal issues, however it holds true to its social and welfare values separately.
With a low unemployment rate (sitting around 7%), a thriving economy, and lenient business regulations, more multinational corporations are expanding into Canada. As a result, competition is stiff. Businesses interested in taking advantage of opportunities in Canada should explore Canada virtual numbers to improve communication efforts, and offer a point of contact for Canadian clients. Let's take a look at what virtual phone numbers are and why they can prove to be so beneficial.
What Are Canada Virtual Numbers?
For most established multinational corporations, unlimited resources provide the opportunity to open countless stores. For others, however, that option isn't viable. No matter the budget, connecting with customers in Canada is vital to create a thriving business. Getting Canada virtual phone numbers is the only way to establish instant communication without a huge investment.
Canada virtual numbers enable businesses to have a direct connection with the Canadian marketplace. Virtual phone numbers are easy to setup, and simple for customers to use. A virtual phone number is essentially a number that doesn't have a direct phone line associated with it, therefore it is easier to manage and while providing flexibility in taking on forwarded calls. Virtual numbers are powered by the cloud, and they never require a landline to connect calls. Through Global Call Forwarding, businesses can access their Canada virtual phone numbers via a convenient control panel and can adjust the features offered to suit their needs. Setting a destination phone number or deciding on specific features is simple with this system.
Canada virtual phone numbers provide direct and quick access for customers and increased communication for businesses.
How Call Forwarding & Canada Virtual Numbers Benefit Businesses
Global Call Forwarding provides Canada virtual phone numbers for businesses who want to expand their service coverage throughout Canada. Virtual phone numbers empower a variety of businesses, regardless of the service or product they provide.
For example, businesses who have a call center set up in India but would like to target customers in Canada, can use virtual phone numbers to connect their employees with their customers. This eliminates complex international dialing codes and expensive fees for customers, and keeps costs low by outsourcing customer service to a more affordable country.
Global Call Forwarding also provides advanced features that complement their virtual Canada phone numbers and call forwarding services. These features include customized voicemail greetings, simultaneous ringing, and IVR.
Expanding to a new marketplace can be challenging, but with the proper communication tools in order, the process is made much easier; Global Call Forwarding makes it convenient and affordable.