Canada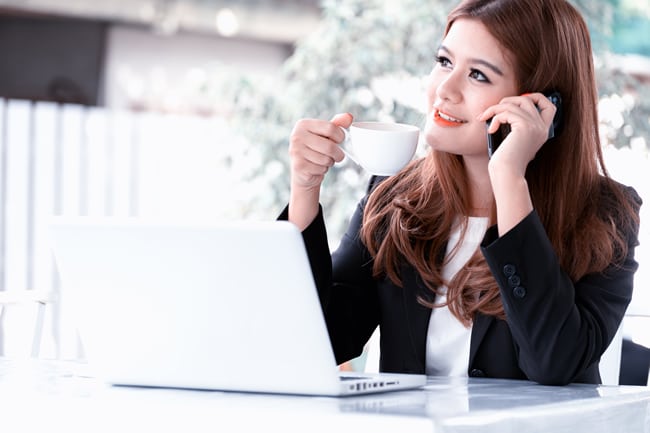 is the northern neighbor to the United States. They have a reputation for being polite and having a great quality of life for their citizens. They're known for their vast supply of natural resources including lumber, water, and oil, and they boast some of the most beautiful scenery in the world with beautiful lakes, towering mountains and never-ending prairies. There are also large cities that are among the most innovative and cutting edge in the world, and universities that are among the best institutions of higher learning internationally. If you are involved in any of these industries and are looking to expand the scope of your international presence, Canadian virtual numbers will get you there. Canadian virtual numbers will make it easier to conduct business from outside of the country while giving prospective businesses or clients the impression that you are calling from a local number.
What are the Benefits of Canadian Virtual Numbers?
From a business perspective, it usually makes the most sense to grow as much as possible while keeping expenses low. Part of what is so expensive for businesses is having multiple locations, and if you are just starting out, or only have a moderate-sized company, it may not make financial sense to set up a physical location in every market that you want to participate in. What makes more sense is to buy a Canadian virtual number to show prospective clients that you are local. Proximity and familiarity breed trust and connection – two crucial components behind any business arrangement.
The best industries to try and break into once you get your Canadian virtual numbers are film, agriculture, oil and gas, technology, and manufacturing. It is especially helpful if your business already exists in these areas. Canada has even started to offer a "startup visa" for entrepreneurs who apply and qualify to bring their business idea into the country with the goal of creating more jobs for Canadians and/ or improving overall qualify of life for it's citizens. This kind of incentive to bring innovation into the country is a huge indication of the attitude Canadians have towards business, growth, and opportunity. If you have a Canadian virtual number, you gain easier access to these new industries.
The manufacturing business is booming due to the abundance of vehicle manufacturing plants. Thousands of Canadians are employed by these factories, and the industry is only growing. Individuals in the automotive business may want to try to find a way to get involved in this already large, and growing market.
Canada has one of the world's top education systems, meaning they have an excellent workforce of educated and driven people. The services industry makes up 80% of the country's GDP, and employs almost 75% of the entire country's population. These industries include retail, health, and education. This means every industry is supported by a strong and stable base of good workers. If your company can find a way to capitalize on the expertise of the Canadian workforce, there is the possibility of getting excellent work for a lower price. The Canadian dollar is unfortunately, not doing very well, and depending on the exchange rate of your home currency, you may be able to benefit from this, while offering jobs to those in Canada. Having Canadian phone numbers can help you contact businesses or individuals to recruit them to work for your company easily and effectively.
Canada is also one of the worlds largest contributors of wheat and grains, oil and gas, and water. These resources are so sought after throughout the world, and Canada's rich and diverse climate and terrain gives them access to these resources, making them a trading powerhouse.
Something many people don't know about is Canada's huge film industry found in Toronto, Montreal, and Vancouver. Most United States films are actually filmed in Canada to save on production costs (because of the US to Canadian dollar conversion). The hit show Suits, which is meant to take place in New York City, is actually filmed in Toronto (like so many other films and TV shows). Likewise, many Swiffer and Volvo commercials are filmed in Montreal. If you have Canadian virtual numbers, and you are involved in the film industry in any way, you will have an advantage over other companies simply because you will appear to be a local when you call a prospective Canadian client.
Keep in mind that doing business in Canada may require you to have a bilingual employee who can speak French, in order to allow you to communicate effectively.
How Do I Get my  Virtual Number?
The process of getting Canadian virtual numbers is incredibly simple and fast. Within minutes you will ascertain your status as a company with a virtual presence in another company. Companies like Global Call Forwarding allow companies like yours to select from thousands of phone numbers to choose the one that works best for you. You can customize ringtones, call forwarding services, and voicemail recordings, making it easy for you to get started right away on breaking into one of the many growing Canadian Industries. There is 24/7 customer service from the Global Call Forwarding team, which brings an added layer of comfort to you while you conduct your business. When you place a call from your Canadian virtual numbers, it will show up as being a local Canadian number, and prospective clients will instantly feel comfortable upon recognizing your local Canadian presence.