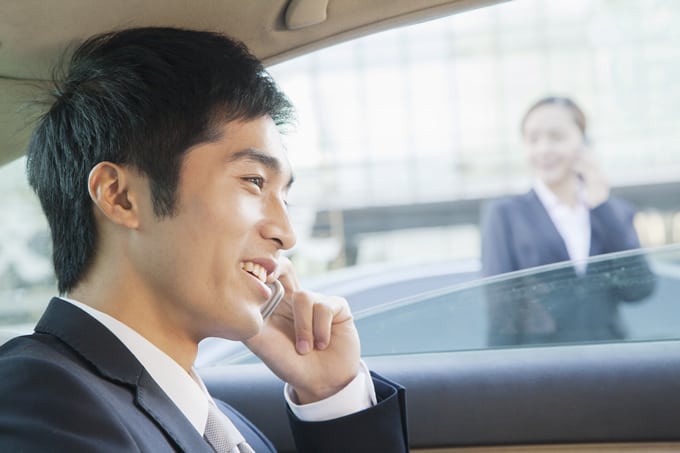 The emergencies of virtual numbers are allowing companies of all sizes, from large corporations to small enterprises, to forget about buying an expensive business phone system if they are aiming to increase their presence in other countries from a remote location. This usually requires purchasing and installing expensive hardware, and a great many different hassles that can be avoided by choosing to use a virtual number. Through Global Call Forwarding, businesses can get China virtual numbers to receive calls that originate in China, no matter where the businesses are located.
If you are interested in expanding your business into China, you may benefit from the conveniences that virtual numbers avail. Businesses can get China virtual numbers to receive calls that originate in China, no matter where the business may be located. How it works is really quite simple: an existing telephone number gets programmed so that the phone call gets redirected via an international call forwarding service to any destination in the world.
Are you interested in establishing a business presence, or are thinking of a cost-effective way of conducting business with your clientele in China? Are you located anywhere outside of China but have customers, business partners, or vendors in China? Global Call Forwarding is the way to go to stay connected with your connections in China, making China virtual numbers the best bet for businesses of sizes. All calls from your China virtual numbers will ring directly to your mobile phone or landline, no matter where you are located.
China virtual numbers subscriptions will grant you access to a local area code and phone number in China so your business can be reached by clients, customers, or vendors in China at the price of a local call, with the impression that yours is, indeed, a local business. For example, if your company is based in Chicago, United States, but you have customers or vendors in Shenzhen, China, there will be no reason they cannot call you due to the long-distance or the fact that your company is in the US. By providing your local China virtual numbers, they can easily reach you, without losing the comfort of the local business relation.
Your ring-to-number, (the number on which calls from China are received) can be modified at any time through our online account management platform provided to subscribers very easily.
Global Call Forwarding supplies China virtual numbers for countless businesses, and if your company works with Chinese customers, this could be one of the key factors that enahnces your company's ability to provide the top-level service necessary.
How do China Virtual Numbers Work?
China virtual numbers are programmed specifically to forward incoming phone calls from China to other phone lines; when a call is placed by a client or customer in China, the call is automatically directed to a predetermined number(s) or to a voice mailbox. The number is a Chinese number, and it will be forwarded to the number of your choice, regardless of whether it's a landline or mobile number.
China virtual numbers work in two major ways:
One device used with multiple channels: A virtual number can forward calls to any device of your choice, including a phone number that already exists. There is no need to buy a new device since you can have your business calls forwarded to your personal phone with technology that identifies whether it is a personal or a business call. Multiple virtual numbers can be connected to a particular phone, and this can be used to test different ad campaigns and observe which number performs better.
One phone number used with multiple devices: Since a virtual number works via a call forwarding service platform like Global Call Forwarding, the number of devices that it can direct calls to is almost unlimited. Therefore, a virtual number can be combined with several devices so customers can access your business easily, whether reaching multiple people with access to the business number or just one from several devices. When a call is placed, it can be directed to all the pre-set numbers at once with all the phones ringing at the same time, or from one number to another after a couple of rings till someone answers. This is a feature mostly used in the telecommunications industry or customer support services for the best customer service.
China Values Business
Simultaneous / Sequential Ringing: To ensure you do not miss any important business calls, incoming calls can be configured to ring simultaneously which enables multiple phones to ring at the same time until an employee takes the call or allows it to ring sequentially, which routes incoming calls down to a list of pre-set numbers in a sequential order. This also allows you to forward calls to several departments or extensions, such as local offices, marketing & sales departments, support and customer services, and even your home phone if that's most convenient.
Auto-Attendant Service: This feature allows calls to be answered by an auto-receptionist. You do not have to worry about missing any important calls from clients or customers in China if you happen to be busy or out of reach. The auto-attendant answers the call and has the ability to transfer it to the extension that will reach capable employees at work.
Customized Greetings: Welcome your customers with an outstanding greeting message whenever they call! You can use an automated greeting or easily upload a professionally recorded greeting to establish a personal connection with your customers. When customers feel personally connected to your business, they have a greater tendency to remain loyal.
Voicemail: This feature allows voice messages to be delivered instantly to your mail. This ensures that you never miss a call or message during times when all phone lines are busy due to high call volumes. This also allows you to take down messages and call back as soon as you can with a click-to-call option.
Call Recording: An easy to setup feature which allows users to record, save, revisit, and download calls made to a list of selected numbers at any time. Global Call Forwarding offers subscribers a "free-of-charge" call recording download for one month.
Benefits of China Virtual Numbers
China virtual numbers automatically set you up to conduct business or trade conveniently in Shenzhen, Beijing, or any location in China. Customers are more likely to call a local business number rather than to pay for an international call. This advantage with China virtual numbers can enable you to generate more business transactions and/ or sales due to the added convenience in communication.