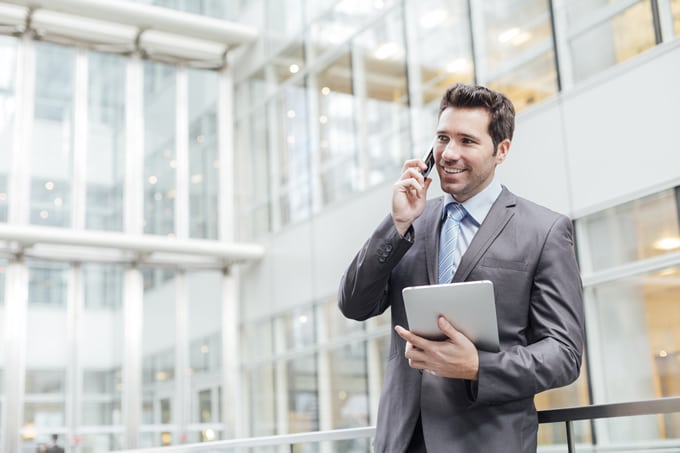 Denmark is a member of the European Union (EU), which is comprised of 28 countries. Of these countries, Denmark stands apart as an accepting nation filled with friendly locals and successful business endeavors. Similarly, European entrepreneurs and foreign business leaders acknowledge Denmark as a prime location for startups, and the World Bank has listed Demark as one of the easiest places to do business for the past five years.
Taxation in Denmark gives smaller businesses a competitive edge as they work to build companies from the ground up with limited funding.
Businesses operating in Denmark also have more resources to accommodate staff and invest in expansion efforts without the burdens of higher taxes and double taxation.
Denmark is Home To A Dedicated Workforce
Use Denmark virtual numbers to establish working relationships with residents seeking employment. Denmark is ranked as one of the top nations for English speakers that were not born in English-speaking countries. Therefore, it will be easy to communicate with locals as you establish contracts to meet your business needs because so many Danes speak English fluently.
As you grow and develop your company, use your Denmark virtual numbers to work with a remote team. By hiring remote workers, you'll avoid the overhead expenses of needing an office and being responsible for providing the equipment employees need to perform their jobs.
Outsourcing using Denmark virtual numbers will also save the additional expenses of paying benefits to full-time employees.
During the hiring process, finding qualified applicants won't be difficult because Danish workers are talented and dedicated. Workers in Denmark appreciate challenges, and they are optimistic when it comes to problem-solving and conflict resolution. Danish workers want to stand out as employees that are valued by customers and management. Using Denmark virtual numbers, you'll quickly find workers who are willing to learn the internal operations of your business while delivering exceptional customer service.
Transparency is Valued In Denmark
Many entrepreneurs are concerned with lack of transparency when they do business in a foreign country. Understandably, foreign policies and cultural practices may take time to learn. Also, foreign enterprises don't have the privilege of personal connections that locals gain over time.
When unfair circumstances arise due to favoritism, it's often hard to prove due to privacy restrictions. In Denmark, unfair behavior is not common practice. The nation embraces full transparency to avoid corrupt practices and enables a wealth of information regarding businesses accessible to the public.
Networking is appreciated in Denmark because the economy encourages support more than competition. With your Denmark virtual numbers, you can reach out to organizations and independent businesses that will familiarize you with resources to help your business be successful in the country.
Optimism Contributes To Denmark's Thriving Economy
Consumers in Denmark respect innovative ideas and will be considerate of your company's services and mission. People are overall very happy in Denmark, and they expect positive results. The friendly nature of Danish locals creates a lucrative market filled with buying and selling power.
The work-life balance in Denmark adds to the happiness in the country. Denmark citizens want to excel at work, and they also want to be part of a happy family. Danish consumers don't mind investing in products and services that are functional and fun because they want their children to be happy and to live comfortably in their homes.
Citizens of Denmark are also happier because the government assists everyone with living a high-quality of life regardless of their socioeconomic status. Men and women are treated equally in the workplace, as well as throughout society, lessening the tension caused by gender wage gaps. Furthermore, the people of Denmark are well-cared for and have full access to health care and financial assistance programs. Still, locals believe in taking a proactive approach to maintain their personal health and communities. For example, many residents choose to walk or bike to save money, improve air quality, and promote physical fitness.
In Conclusion
Denmark residents are very social. Therefore, Danish consumers are willing to listen to your recommendations and discuss your company goals. With Denmark virtual numbers, locals will view your company as a trustworthy business founded on transparency.
Denmark virtual numbers provide the freedom of running your business in Denmark no matter where you are physically located. Using Denmark virtual phone numbers connects you with an economy based on fairness and ease of access. With a population approaching 6 million in Denmark, there are opportunities in all sectors for businesses to succeed. Denmark is strategically located, allowing entrepreneurs to trade with other EU nations by land, water, and air travel.
As you start a business in Denmark, marketing efforts can be easily maximized through a vanity number. Including a vanity number promotes word of mouth marketing because vanity numbers will make it easier for residents to discuss your business within their social circles. Additionally, adding a vanity line to your Denmark virtual numbers won't be a costly investment because no additional hardware is required.