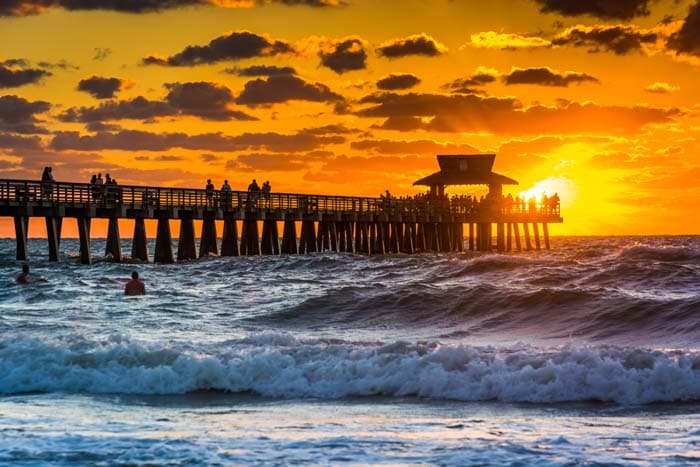 South Florida's beautiful eastern coastline is peppered with ocean view residences and restaurants that draw millions of visitors and tourists. Fort Lauderdale is one of the most well-recognized cities on the east coast, as it used to be the spring break hotspot for college students across the country. Now, it has become one of the best places to have a business.
It is close to three major international airports, Miami International Airport, Fort Lauderdale Hollywood International Airport, and West Palm Beach International Airport. When you factor in the fact that Florida has no income taxes, it is no surprise that Florida is the fifth best state to have a business. We know that sometimes, it isn't possible to open a physical office just anywhere in the world, so if you still want to benefit off of the diverse industries and well educated workforce, you can get a Fort Lauderdale Virtual Number. This will allow you to call local businesses as though you are calling as a local. When your potential business partners see a local number on their phone, they will assume you are a neighbor, and it will help build trust.
What is a Fort Lauderdale Virtual Number
A virtual number is a number you can buy from companies like Global Call Forwarding. They have thousands of 800 and local phone numbers that you can choose from and customize to fit your business needs. When you buy your Fort Lauderdale virtual number, you can forward it to any existing cell phone, landline, or VoIP that you own, you can set up voicemails, and you can customize ringtones.
The benefit of a Fort Lauderdale virtual phone number is that it allows you to operate your business from anywhere in the world while still maintaining a virtual presence in the city. You can conduct business as usual with you clients and partners while you vacation in Barcelona, or visit family in New York.
Business Climate in Fort Lauderdale
We already talked about the major tax incentives to operate a business in Fort Lauderdale, and that alone should be motivation enough to get a Fort Lauderdale virtual number to get the process started to expanding into that market. Aside from this hugely beneficial perk, Fort Lauderdale is home to a few large and profitable industries including yachting/boating, tourism, hospitality, and arts. Once you have a Fort Lauderdale virtual number, you can start calling potential business partners to see if there are ways for you to get involved.
Sometimes referred to as The Venice of America, Fort Lauderdale is home to an intricate and expansive canal system that is part of the Intracoastal waterway. The city has over 100 marinas and yacht clubs to service the influx of wealthy northerners who come down south during the winter months. The city just hosted it's 58th annual boat parade which draws thousands of tourists and locals to watch the hundreds of decorated boats float down the Intracoastal. If you have a business related in anyway to the boating industry – maybe as a mechanic, distributor, buyer, etc – you can establish partnerships by using your Fort Lauderdale virtual number to build these relationships. Consider doing research on the Marine Industries Association of South Florida – they are the largest marine trade organization in the southeast, and their efforts have created 110,000 middle class jobs. Your Fort Lauderdale virtual number could help you contact them to find out how you can contribute to and profit off of the work they do.
The tourism industry is another strong, and growing market to enter into with the help of you Fort Lauderdale virtual number. AAA names Fort Lauderdale as one of the top five cities to vacation in 2017. Millions of dollars have gone into tourism infrastructure and new hotels, restaurants, and nightlife attractions in the past year, and if the first half of the year is any indication for the rest to come, Fort Lauderdale is set to see record tourism numbers. If you own a business that you think aligns with anything in the tourism industry, you may want to offer your help to local businesses to see if you can help this industry grow even more, and hopefully make excellent profits.
Top attractions include Las Olas Boulevard – a hub for restaurants, art, and nightlife – The International Swimming Hall of Fame, Hugh Taylor Birch State Park, Seminole Hard Rock Hotel and Casino, and The Museum of Science and Discovery. From athletics, to museums, to gambling and camping, if you think your business could profit from expanding into one of the top tourist cities, it will be made easier with your Fort Lauderdale virtual number. You can contact locals as a person with a virtual presence in that area, and you can begin work to find out ways to catapult this market into an even more profitable space.