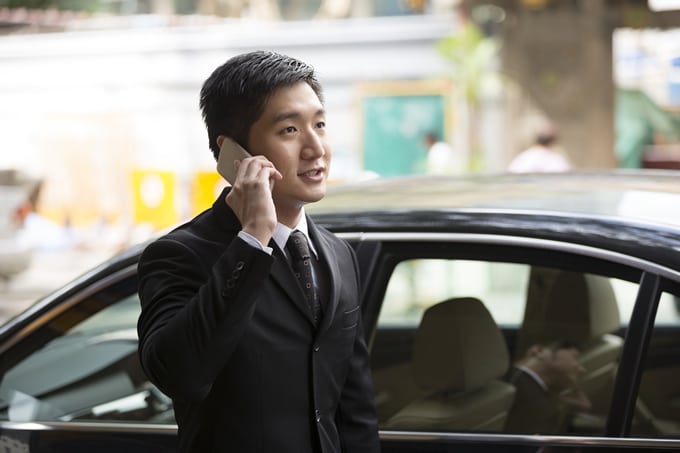 A virtual number has the appearance of a local one. Even though they are set outside of the area codes they are reaching, they are configured to any specific line that you choose.
A benefit of using Hong Kong virtual numbers, for example, is that the phone numbers can be directed to different lines depending on the day of the week or the time of the day. This is perfect for companies that have large or small outsourced teams or call centers who may be working in different time zones.
For example, let's suppose that you are an entrepreneur with a digital company in Washington. Your marketing team is in Oregon, and you have two remote sales employees who travel between the east and west coast regularly for new contracts. Your customer service employees are in India, but you are looking into Hong Kong as a potential market for your new software products. With Global Call Forwarding, your Hong Kong virtual numbers are able to reach customer service representatives for current clients or sales for potential partnerships at the same time. This solves the problem of needing to manually organize the system yourself, which can occupy excessive amounts of time and create a world of inconvenience for business owners.
Features of a Virtual Number
If you have not used them before, a virtual number looks and acts just like a regular landline. It is dialed the same as a regular number. However, the uses of a Hong Kong virtual number are endless when compared to other options.
The most notable difference is that you will be able to have a local presence in your desired market. This does not just apply to Hong Kong, either. People all over the world feel comfortable dialing numbers with the same area code. This is also because they know that they will not be charged a fee for calling a company. Because they are considered local, callers and subscribers do not need to purchase hardware or pay expensive fees for communication purposes, and neither do your employees.
Even when a caller is thousands of miles away, and even if you are a multinational corporation, you can still represent yourself as a company who personally stays in touch with their customers. The features of a digital line mean that you can offer excellent customer services twenty-four hours a day. You and your employees will then have more time to run the company as smoothly and efficiently as possible.
Hong Kong Virtual Numbers
7.188 million people currently live in Hong Kong today. With a high amount of economic freedom, their banking and legal systems are relatively stable, they have no public debt, and plenty of foreign exchange reserves. Hong Kong virtual numbers are a great way to break into their service-centered economy and sound financial sectors.
Hong Kong's stock exchange, the sixth-largest in the world, is also ideal for international firms, with more progressive and modernized practices that often are compared to New York. Here are some of the reasons why your company can invest in a Hong Kong market:
A corruption-free system for applications
Sustainable government financing
Prices and wages are flexible depending on the region of Hong Kong you are looking to reach. However, there is always a supply of skilled laborers, no matter which industry you are in. Hong Kong is keen to attract foreign investments as one of the most attractive markets in East Asia. Global Call Forwarding is ready and able to keep you working and growing as a company by making the transition seamless.
Virtual Phone Numbers with Global Call Forwarding
One of the best benefits about choosing Global Call Forwarding is that you do not need to work out any new contracts with your current telephone service provider. We take care of the set up for you so that you can start using your Hong Kong virtual numbers right away. In fact, we do not write out complicated contracts at all. You have all of the benefits of using our advanced service and features without getting "stuck" in a signed agreement.
The additional, business-centric features that you can have added to your virtual number such as greetings, failover forwarding, and black and white lists, makes this cost-effective service even more useful. These lists give you the opportunity to block unwanted numbers, or only take in calls from potential sales. They can be separated by area code as well, helping you to maximize your time and minutes, making Global Call Forwarding the most efficient, convenient solution for businesses aiming to acquire Hong Kong virtual numbers.
Ultimately, you are making a cost-effective decision for your company with virtual numbers. When you are ensuring more calls into your business, you are ensuring more potential clients and ultimately, better ways of making revenue. Hong Kong virtual numbers will give you the credibility you are looking for to build a foundation into new international markets. Contact Global Call Forwarding to grow your global market and start your international call forwarding service free trial today!