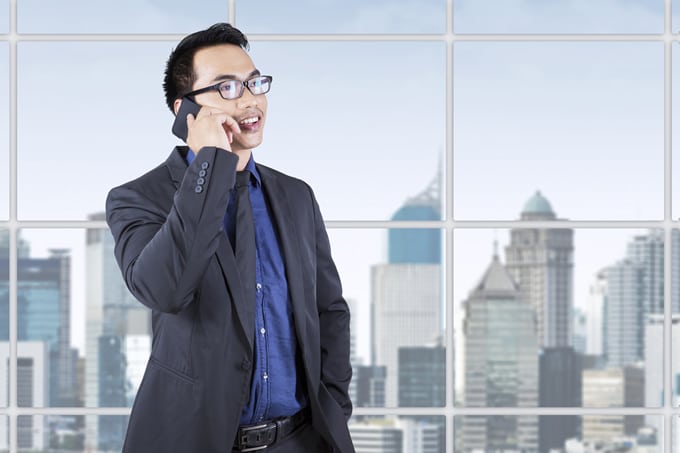 Indonesia is perhaps one of the most suitable locations to set up your business due to its flourishing business climate and the myriad incentives offered by its government. If you are zealous about starting a new business venture, Indonesia will welcome you with open arms. Indonesia's vibrant lifestyle and business-friendly policies make it ideally suited for you to implement your business expansion plans at an international level.
The key element of a new enterprise is that its customer base must feel its presence. Only then will your business be able to thrive in an unfamiliar environment. Even if you do not intend to migrate to Indonesia, you do need to stay connected with your customers at all times.
To that effect, leveraging Global Call Forwarding's Indonesia virtual numbers is a salient idea that you can ill-afford to miss out on. These numbers not only allow you to build a strong presence in Indonesia but also go a long way in ensuring that no customer call is left unattended. Anyone endeavoring to start an enterprise in a new country must consider its traditions, customs, and economy.
Indonesian Economy
According to BPS Statistics Indonesia, the economy of Indonesia is considered to be one of the biggest economies in the whole of Southeast Asia. It has been internationally recognized as an emerging market economy. It is a member of the G-20 Association and has received the title of an NIC which is an acronym with means Newly Industrialized Country. In terms of nominal GDP, it ranks an enviable 6th worldwide.
It is also the 8th largest economy regarding GDP (PPP). Indonesia's economy is largely dependent on government budget spending and the growth of its domestic market. The administration costs for basic goods such as rice and electricity affect its economy in a significant manner.
After the country was plagued by an economic crisis which started in mid-1997, the government took control over a significant part of the private sector through nonperforming bank loans. It also took custody of corporate assets via the debt restructuring process. The acquired companies were later privatized. Since 1999, the Indonesian economy has grown by 4-6%.
Close to 80% of Indonesia's economy is under the control of foreign companies and private Indonesians. In 2012, Indonesia turned out to be the 2nd fastest economy in the G20, overtaking India.
What are Indonesia Virtual Numbers?
Indonesia virtual numbers are international toll free numbers which are not directly connected to any telephone lines. They are essentially a cloud-based service wherein you can forward the call to any place globally.
For any new enterprise, missing a call from the customer can prove to be disastrous. Indonesia virtual numbers obviate your need to stay confined to your cabin. You no longer need to sit at one place and wait for long hours to answer a phone call. You can continue your normal business-related works and still attend calls from your customers using Indonesia virtual numbers by forwarding them to your mobile phone.
You can also configure these Indonesia virtual numbers to ring simultaneously and sequentially without any upper limit. Indonesia virtual phone numbers allow certain phone numbers to forward data to office phones, home landlines, cell phones, and even satellite phones.
How Indonesia Virtual Numbers Are Beneficial
Indonesia virtual numbers are immensely useful when you need to undertake effective branding of your business venture. Branding is a very critical element of marketing, and making use of Global Call Forwarding using Indonesia virtual numbers can really help you in that regard. For example, whenever you get a call from an Indonesian customer, you can play the recorded greeting, which will talk about the company's name and its motto.
Global Call Forwarding offers you a plethora of Indonesia virtual numbers features, some of which include the following.
Bypass telecommunication networks- All calls to your Indonesia virtual numbers are usually routed over a proprietary network that ensures the best possible quality. These calls will be crystal clear, even if they emanate on foreign borders.
Local presence- If you own Indonesia virtual numbers, it will allow you to build a local presence, regardless of whether your enterprise has a physical location in Indonesia. It also strengthens your presence and gives the impression that you mean serious business.
Ease of reach- If you leverage Indonesia virtual numbers, your callers need not worry about the costs arising out of calling on local numbers. Had your number been an international one, the caller would be reluctant to call because of the high costs associated with international calls.
The factors mentioned above are some compelling reasons to own Indonesia virtual numbers for your business. Global Call Forwarding is renowned for its supreme customer service, which is evident from their large and satisfied customer base. Choose Indonesia virtual numbers' service of Global Call Forwarding now and propel your company's growth in this fascinating country.