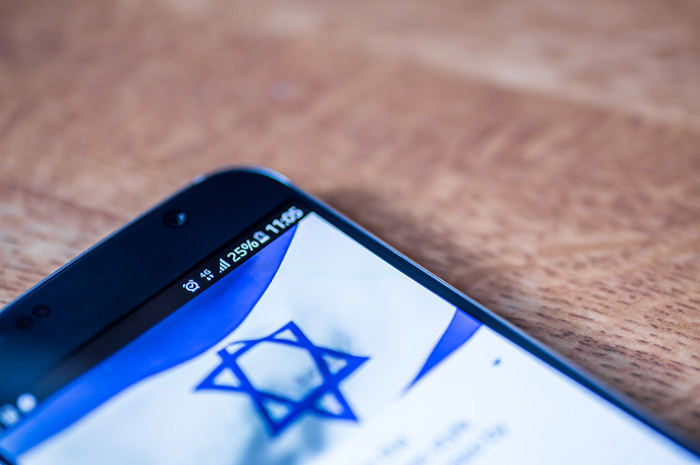 Israel is a small country located on the Mediterranean Sea. It shares borders with Lebanon, Jordan, Syria, and Egypt as well as the Palestinian Gaza Strip and West Bank. Considering that the country covers a relatively small area, it has many geographically diverse features.
Israel has a highly developed economy and ranks within the world's top twenty nations. The nation's main economic sectors include high technology and manufacturing. Israel is home to one of the world's most renowned diamond cutting and polishing industries.
Science and technology is one of Israel's most advanced sectors of industry and contributes to a significant amount of the Israeli economy. Despite its relatively small population, the nation has the highest number of technicians and scientists per capita in the world. Technicians, scientists, and engineers in Israel have made great contributions to the advancement of computer sciences, genetics, electronics, agricultural sciences, medicine, optics, solar energy, and natural sciences. Tel Aviv is considered to be one of the top ten technologically significant cities in the world.
Because Israel has few natural resources, the nation has relied on imports of wheat, raw materials, petroleum, automobiles, and production inputs. Its dependence on importing energy may soon change thanks to its growing solar power industry and the discovery of natural gas reserves off the nation's coast.
Because of its great record of developing profit-driven technologies, Israel is a top choice for foreign investors, entrepreneurs, and industry leaders. The economic prosperity has attracted business leaders such as Warren Buffet, Bill Gates, and Carlos Slim.
How Israel Virtual Phone Numbers can Advance Your Company
Why not join these business leaders and expand your business to Israel? It doesn't matter how large or small your company is, or how small your budget may be; expansion can be done without having to invest in physical operations overseas.
A great way to accelerate your business growth is by having a phone number that is easily accessible and globally connected. It can help your business stay connected to your target audience and keep you several steps ahead of your competitors. Israel virtual phone numbers will ensure that you never miss another call from overseas customers, business partners, and associates.
Regardless of where you are located, you can take advantage of the Global Call Forwarding network, which is spread throughout more than 140 countries throughout the world. They can deliver your phone calls from Israel virtual numbers seamlessly without any dropped calls.
All incoming calls to your Israel virtual phone numbers are routed immediately to the phone number you are currently using, whether it's your landline, hotel number, smartphone, or VoIP. You can input more than one number and arrange a schedule for calls to be directed to them or have all the numbers called simultaneously until someone picks up.
Global Call Forwarding has Israel virtual numbers in many cities throughout the country, including Jerusalem, Tel Aviv, and Haifa. You can have as many Israel phone  numbers as you need for your business. Your Israel virtual phone numbers remain completely flexible, and you can add, change or remove numbers at any time, via the easy-to-use online interface.
It doesn't matter what type of business you have or how large or small it is, you can be certain that having a local point of contact in the form of Israel virtual numbers will provide many advantages for your business, whether you are importing, exporting, manufacturing, retailing, or are in the travel business.
Flexibility and Convenience with Israel virtual Numbers
Incoming calls to your Israel virtual numbers can be routed to you wherever you are, for example, your office or call center. You can also take advantage of features like time of day routing. Every call made to your virtual Israel numbers will be directed exactly where you want it. This makes the whole system flexible and convenient and streamlines your business communication system.
Using Israel virtual numbers is a highly effective way of making your business global and boosting the image of your brand. The customizable features offered by Global Call Forwarding guarantee that you can adjust your Israel virtual numbers to suit your needs, and it won't cost you a fortune.
Establishing a Local Presence
With Israel virtual numbers, your customers in Israel will feel you have a local presence. When they call, they will even hear a local ringback tone. Global Call Forwarding's customer-centric communications solution will help your business grow in Israel. The features and services offered by Global Call Forwarding are unmatched and offered to ensure you receive only the best quality products to enhance your communication efforts.
Contact our team at Global Call Forwarding today and let us help you get your business on the map. In just a few minutes, we can set you up with a free trial, so you can see exactly how virtual international numbers can benefit your business.