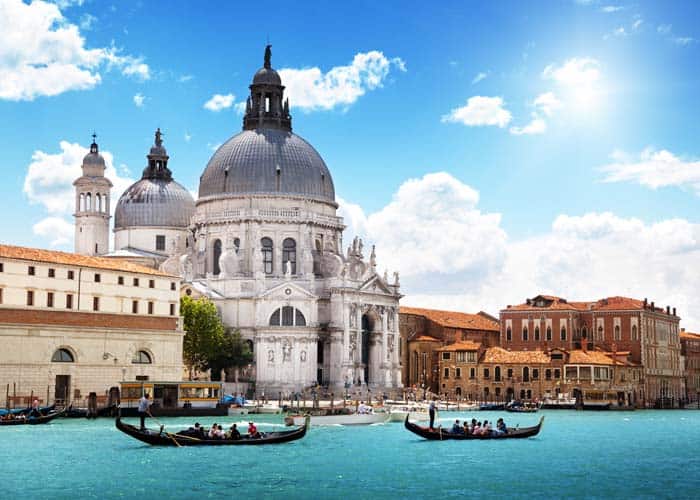 The Magic of Virtual Numbers
Starting a business abroad and sustaining its growth isn't easy, especially if you aren't backed by efficient and superlative telecommunication systems. If, however, you have intentions of expanding your business worldwide, it's most likely that you would prefer a super-efficient and reasonable telephone system to test new markets without allowing hefty telephone bills to eat into your bottom line.
This is exactly where you need to get virtual phone numbers and which play a crucial role in enabling you to instantly establish your presence internationally without actually having to open new offices in foreign countries.
Virtual phone numbers are actually toll free numbers which allow users to place hassle-free international calls at no cost. These help them reach you 24×7 and, therefore, substantially enhance your marketing and advertising efforts while also boosting your virtual existence to finally increase sales. So should you decide to have a presence in Italy as a businessman, Italy virtual numbers are what you definitely need to have.
Italy's Economy
Italy happens to be the Eurozone's 3rd-largest economy and the eighth and twelfth largest globally by its nominal GDP and GDP by PPP or Purchasing Power Parity. Italy was also one of the European Union's founding members as also the OECD, Eurozone, G7 and G20. The country is the world's 8th largest exporter with export figures standing at $514 billion in 2016.
It conducts nearly 59 percent of its international trade with neighboring European Union countries with Germany, France, the United States, Switzerland, the United Kingdom and Spain heading the list of importers.
Since the end of the Great War, Italy transformed from an agriculture-based into a highly industrialized one and emerged as a leader in global trade and exports. It offers its citizens a high quality of living and owns the 3rd -largest gold reserve in the world. It also ranks number three as a net contributor to the European Union's budget.
The country is Europe's 2nd – largest manufacturer and the world's leading wine producer and exporter. Its industrial sector is noted for high-quality automobiles, industrial appliances, naval, and fashion design. Moreover, Italy has Europe's largest market for all luxury goods and its private wealth too, is one of the worlds' highest.
Despite such important achievements, the Italian economy suffers from both structural and non-structural deficiencies. The country has been hit by a stagnant economic growth while huge government spending has made its public debt spiral out of control. Even though Italy's per capita growth is slowly improving, its unemployment rate continues to be high.
How do Italy Virtual Phone Numbers Work?
Italy virtual phone numbers are designed to operate seamlessly with your business's existing telephonic system whether you operate from home or happen to be a multinational Fortune 500 giant that already has a state-of-the-art VoIP communication network.
All you need to do is point your virtual phone numbers to your existing phone line, and you will readily connect with your existing and prospective customers. A PBX solution that is globally hosted eliminates any need for expensive maintenance as also hardware provision. The telephone handset is connected to your business's committed IP network and that gives you instant access to the cloud system globally.
This solution suits any business and connects one site to all your offices in multiple sites. What makes it more attractive is the fact that free calling attracts customers while also giving them the feeling that you actually have offices abroad even when you don't.
Virtual phone numbers are ideal for global/ multilingual call centers as also businesses with the intention of operating in a number of countries but which can't really afford overhead costs of having multiple or international offices.
Uses of Italy Virtual Phone Numbers
Ever since Italy Virtual Numbers have come into existence, their popularity has been growing due to their ability to reduce or even fix operational telephone costs, the flexibility of scaling up or down the line infrastructure and instantly increasing resilience. Moreover, you also get to connect your own PBX to a public network by way of the Internet.
This allows your business the privilege of extracting the maximum from its existing telephonic equipment while also enjoying the grand benefits of super-efficient and powerfully unified communications. Moreover, you also get end-to-end voice services along with customized systems for business reporting that allow you to monitor usage and costs in a timely and accurate manner.
How to get Italy virtual numbers?
To get virtual phone numbers is perhaps one of the easiest online exercises. You first need to do a survey of all the service providers in market and make a short list of the ones offering the maximum benefits at the lowest prices. Once you make a final selection, enter its website, open your personal account, and select the number. You then make the necessary payments online and within minutes your account gets activated.
Opportunities for doing business in Italy abound. All you need to do is to jump into the fray. Get your Italy phone number now and watch the magic happen!