A Japan virtual number is basically a telephone number that is programmed to forward an incoming call to any telephone numbers that are set in advance. It is also known as direct inward dialing (DID) and is sometimes referred to as a follow-me number.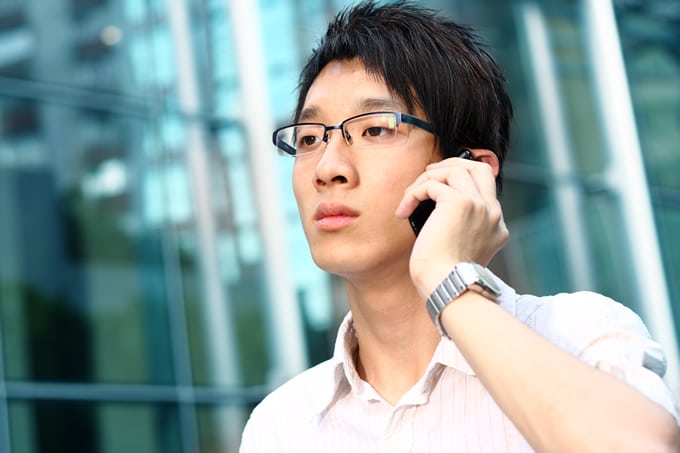 The acceptable use of virtual phone numbers depends on the issuing country and is subject to the prevailing regulatory norms. It is now possible to get a virtual number in 22 countries that include the United States, United Kingdom, New Zealand, Australia, Japan, and many others. The virtual number of a specific country is generally named after its country.
For instance, the virtual numbers of Japan are called Japan virtual numbers. Virtual numbers find utility in businesses, individuals, marketing, and virtual services by making use of Global Call Forwarding service.
Setting up a Business in Japan
Japan is often considered to be a fortunate place to settle by many expats. The public transportation provides you an easy and convenient mode of travel, with the transportation charges being inexpensive, which assumes significance for those who are willing to start up their business in Japan.
A country that has a thriving, vibrant economy, Japan is the world's second most powerful economy on the technology front after the US. When benchmarked on a Purchase Power Party basis, Japan boasts of the third-largest economy globally. It is also the fourth-largest importer and exporter after the United States and China. In a nutshell, Japan is a trend-setting market that is replete with numerous various rewarding business opportunities.
Meanwhile, the ROI (return on investment) is essentially predicated on customer satisfaction. This is the most important key factor that imparts prosperity and growth to any business. Even if the business isn't physically established in Japan, you can more than stay in touch with your customers or clients across the country by using Global Call Forwarding's Japan virtual numbers.
This Japan virtual phone number lets you keep an eye on your Japanese customers and keeps the customers satisfied by making sure that their questions are answered every time without fail.
How Do Japanese Virtual Numbers Work?
Global Call Forwarding's Japan virtual number service can be in any country globally. Receiving calls with a Japan virtual number is akin to receiving a call from right next door, even though you might be located elsewhere in the country or across the globe without incurring high international charges.
Regardless of your physical location, the Japan virtual number is provided to your business or enterprise in the form of a local or international toll-free number. You no longer need to worry about missing a call when you are headed out for any work.
Calls to this Japanese virtual number are forwarded to your existing line since toll free forwarding number is added to a local number. You can have your business associates and customers call you via that local number. This can be better understood with an example. Let us assume you live in the United States and your client resides in Japan.
Your business associate's phone number area code is +81-3. You get a Japan virtual number with the +81-3 area code and add that to your phone line. Now, suppose a customer calls on this new Japan virtual number to reach you in the United States. Under normal circumstances, he might think twice before making that call. However, this amazing service means that they don't need to pay high international rates to call you. Global Call Forwarding service makes this possible by providing the best quality free call forwarding service.
How Beneficial are Japanese Virtual Numbers?
Japan virtual numbers have the ability to make your company compete better with more recognized companies in the country. Also, adding Japan virtual numbers to your business in your marketing or promotional campaign can augment sales in a significant manner.
This technique can also help you establish a more reputed image that is respected globally. Every business wants to expand their market to attain their target value, something which can be accomplished using Global Call Forwarding's Japan virtual numbers. Once this is established, your company benefits from profitability, credibility, more opportunities, reputation and better customer support.
Using Global Call Forwarding's Japan virtual numbers, calls can be forwarded to agents simultaneously, randomly or in a preferred order. Thanks to its unlimited features and extensions, you can now organize incoming calls based on your company's specific needs.
One of the most useful features of Global Call Forwarding is that it allows you to mention the duration for which you want each device to ring. For instance, if you want your first line to ring for only a few seconds before it continues to the second extension, it is possible to set it up that way. Finally, if you have an extension that you wish to reach voicemail directly, it is possible to establish it in that manner too.
Without Global Call Forwarding service, the benefits above would be hard to attain and would be costly, which means that this is one attractive business proposition that you cannot afford to miss out on.