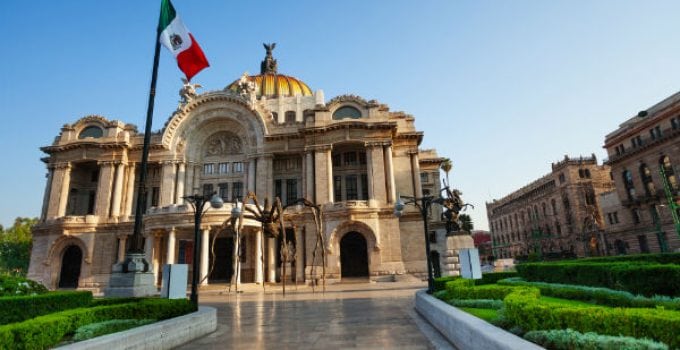 Mexico is a country known for its rich history and culture, and having Mexican Virtual Numbers will allow you as a business owner or individual, to contact local businesses from a local phone number. If your business can establish a virtual presence in Mexico, you can gain access to some of the growing industries that are helping the country grow. There is an abundance of wealth in Mexico's economy, and it is continuing to grow. It currently offers a multitude of opportunities where you can enter at the ground level and build an industry from the ground up with very little competition. The majority of the nation of Mexico speaks Spanish, so being able to communicate effectively will allow you to conduct business more effectively with your potential client/ partner.
Industries to Watch in Mexico
As mentioned above, there are many businesses opportunities in a variety of industries, with varying degrees of growth and competition. One area Mexico can be assisted with is in regards to crime. Laws are not rigid, nor are they enforced with any kind of regularity in most parts of the country. If your business is involved in policy making, having Mexican virtual numbers to help you gain access to local politicians or advocates will go a long way.
Mexico offers a beautiful culture and a highly profitable tourism industry. Not only are there resorts that collectively bring in billions of dollars per year, but there are historically significant monuments and attractions that can only be found in Mexico. The ancient native Mexican civilizations are still (partially) standing today allowing visitors to witness and experience the remains, gaining a visual understanding of how the Aztecs and Mayans lived. Mexican virtual numbers can assist you and your travel/ tourism business in profiting off of the droves of tourists that flock to the beaches and sites each year.
Mexico also has free trade agreements with over forty countries, making it cheap and easy to import/ export goods. Many consumer products are made in Mexico for this exact reason, in addition to affordable labor costs. Your manufacturing business may benefit in a large way. If you have Mexican virtual phone numbers, you can easily break into this market. You wouldn't be the first to try to enter the market though; in 2016 Forbes listed the largest global companies, and 15 of those companies were based in Mexico. If you establish a virtual presence in the country, you may be able to profit from all of the business that is being done there. Looking ahead, Mexico is the fifth-largest emerging market in the world – now is the chance to begin expanding your business into the Mexican marketplace. If you are in the oil industry, Mexico places as the 6th largest producer in the world and this position is expected to grow as oil prices continue to rise.
The largest industry in Mexico by far is the auto manufacturing industry. The new Volkswagen Jetta is manufactured in Mexico, and 70% of the parts that went into the vehicle were designed in Mexico. Most major car companies have plants and locations in Mexico. Some examples are GM, Chrysler, Ford, Nissan, Kia, Mercedes, BMW, and Audi. Auto manufacturing accounts for about 17% of the manufacturing in Mexico, and it is a constantly expanding industry. These companies put billions of dollars into the plants in Mexico to ensure maximum quality is delivered.
Mexico also has one of the top ten electronics industries in the world. While they do manufacture many of their own brands, most of the companies operating there are international brands that have established a presence in the country. This enables them to benefit from the profits that the industry provides. This industry is growing rapidly, and there is much room for competition to keep quality high, so if you have Mexican virtual numbers you can easily fit into an opening in the market. Having a Mexican virtual number will allow you to contact local merchants with the same level of confidence as if you had an actual local presence, making it easier for you to establish your virtual presence.
How do Mexican Virtual Numbers Work?
When an individual or business buy Mexican virtual numbers, it enables them to make calls to Mexico from a local number, which tells prospective clients/business partners that they are indeed, local as well. When an unknown local number appears on their phone, it makes them less wary than an unknown foreign phone number. This creates a degree of trust from the outset and makes future business deals easier to close. It tells potential clients/ partners that you have at least some kind of presence in their country. Individuals and businesses can select a number from a list of thousands from Global Call Forwarding, and begin using it immediately upon sign up.
Contact Global Call Forwarding today to learn more about how Mexican Virtual Numbers can help your business expand in Mexico!