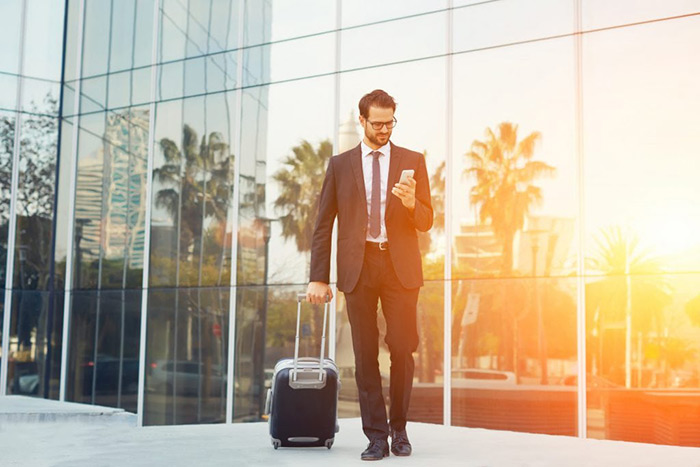 What Is A Miami Dade Virtual Number?
Miami has a reputation for being one of the world's most popular tourist destinations. The city is often referred to as the capital of holiday cruises. It is one of the wealthiest cities in North America and is home to the largest concentration of international banks in the country. Every business wants a piece of the pie by partaking in the wealth distribution that Miami has to offer, however, the cost of setting up a brick and mortar office poses as a major problem for most businesses that are aiming to capitalize on finding prospective customers.
Miami Dade is a county in Florida that offers plenty of opportunities for businesses from around the world. The easiest way to tap into this opportunity is by signing up for a virtual number that makes it convenient for customers to reach you or your business. Miami Dade virtual numbers allow you to close the gap between your business and your clients, as well as prospective customers. If you are a business owner and you have identified that you can set up business in the Miami Dade area, what you need is a virtual number.
Miami Dade virtual numbers are your low cost solution to expanding your business into the Miami Dade area as well as the global population. These numbers are unique to Miami Dade and are specific to that county exclusively, and typically they use a 786 and 305 prefix.
How Do Miami Dade Virtual Numbers Work?
Global Call Forwarding offers virtual number subscription services to both businesses and individuals. Both landline and mobile lines can receive calls forwarded from Miami Dade virtual numbers, at your convenience. Upon signing up, you will gain access to your profile where you can make changes according to your preferences. You can also determine which of your numbers you want your calls to be forwarded to. These changes can be made online at anytime from your location, wherever that may be! A variety of plans that businesses and individuals can sign up for are available, so you can choose the right one for your business' particular circumstances. These subscription plans come with additional features that can be incorporated to set up a virtual office, giving you a world of benefits to manage your business easily.
Whenever calls are made to a virtual number, they are routed through cloud computing technology. Also, cloud technology plays a major role in call forwarding as it gives you access to determine how the virtual number will work for you and your business.
What Other Services Come With The Virtual Number?
Global Call Forwarding is more than just a call diverting service. They offer a variety of features which include voicemail services and smart-call forwarding for your virtual number. Other features include options that allow you to convert fax messages to emails and make conference calls.
Who Needs A Miami Dade Virtual Number?
Generally, businesses and individuals who want to establish a presence in Miami Dade County.
Service oriented businesses like tourism agencies, real estate, call centers, etc.
Product oriented businesses who want to take customer services closer to their clients and customers located in Miami Dade.
Calling Rates to Miami Dade Virtual Numbers
Callers are charged at their local rates for calls made to Miami Dade virtual phone numbers. To the customer, it is no different from calling a local line. Calls from within Florida will be charged at standard Florida rates. Incoming calls from other countries will be charged at international calling rates set by their respective local network providers.
What Rates do Subscribers Pay?
Subscribers will be charged at the standard rates for calls forwarded to their local landlines. These rates vary from country to country and the type of plan that is being subscribed to.
How To Get One or More Miami Dade Virtual Numbers For Your Business?
Getting your virtual number is a very easy and simple task. There are well over a dozen features that Global Call Forwarding offer subscribers. With everything on one platform, you will notice from that start that there is a great amount of information available to help you determine what works best for you.
The first step to getting a virtual number is to sign up for a free trial online. This trial is available for both business and personal accounts, and offers the ability to experience the service fully, while taking advantage of many call forwarding features such as customized greetings or simultaneous ringing options. At the expiration of your free trial, you will be required to choose a plan, however.
Upon signing up, your Miami Dade Virtual Numbers will be assigned to you. You will also be required to input a ring-to number which can be changed at any time. Your preferred ring-to number can be either a fixed landline or a mobile phone number.
How Can I Pay For This Service?
Payment can be made via most of the payment platforms that are currently available. MasterCard, Visa, and American Express are just some of the methods that payment can be made easily with.
Getting Miami Dade virtual numbers is a fast, convenient, and affordable way to begin expanding your business in the Miami metropolitan area. Let Global Call Forwarding lead the way!