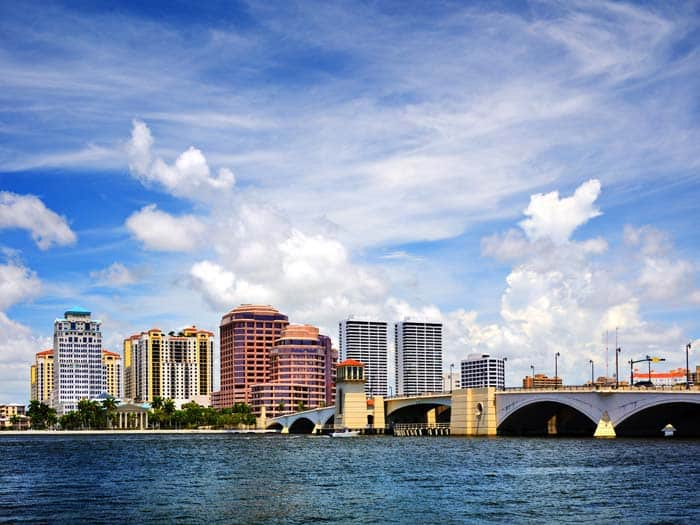 It is no secret that many customers would rather patronize local businesses. The reason for this behavior is largely related to trust. Knowing that a company is local increases the trust factor that prospective customers are often aiming for when doing business.Tha's where Palm Beach County Virtual Numbers come in handy.
Global Call Forwarding is a solution that has helped many businesses solve the issue of customer trust for many years. This solution is designed to bring companies closer to their clients and customers in the most affordable, convenient way possible. With virtual numbers, companies can have a local presence in as many cities as they want, with little effort or expense involved.
Palm Beach County Virtual Numbers
Palm Beach virtual numbers are essential for bridging the gap between you and your customers. Having a Palm Beach County virtual number for your business is almost as good as having a physical office in the county, even though you may be in another city, state, or even country.
When your callers make calls to your virtual number, they will have no idea that their calls are being re-routed to another phone number in another location, regardless of city or country. This is the beauty of the Global Call Forwarding virtual number solution.
How Do Palm Beach County Virtual Numbers Work?
The process of setting up a Palm Beach County virtual number is quite simple for a call forwarding service. Calls can be forwarded to both mobile phones and landlines; and you can always set a new destination number if the need arises.  
Calls that are made to Palm Beach County are forwarded directly to your destination phone number wherever you are in the world.
The process of forwarding calls to your number involves both cloud technology and traditional telephony structures. These allow you to have control over calls forwarded to your line at any given time.
There are tools which will be made available to you so that you can change the settings to suit your preferences when you work with Global Call Forwarding.
How Do I Get a Palm Beach County Virtual Number?
Global Call Forwarding requires that you first sign up on their online platform where your account can be set up and managed. They offer a free trial to enable you to get familiar with how virtual numbers work, after which you will have to choose a plan.
When you sign up, your Palm Beach County virtual number will be assigned to you, and you will be asked to provide a ring-to number for it to be routed to, and this can be changed at will.  Your "ring -to" number can either be a mobile phone number or a fixed telephone landline, whatever your preference is.
Are There Other Services that come with Palm Beach Virtual Numbers?
Global Call Forwarding offers subscribers more than just a virtual Palm Beach County number when you sign up for their services. They offer voicemail services in addition to offering fully featured services like virtual assistants.
These extensions will make your company presence in West Palm Beach appear more trustworthy, and entirely legitimate.
Palm Beach County Virtual Numbers Subscription Plans
There are several plans to choose from depending on which service you sign up for with Global Call Forwarding. You can also choose a virtual plan based on your business or personal needs.
If you are an individual who just needs a contact number in Palm Beach for personal use, there are basic plans you can choose from. Business owners often need a more robust plan that has extensions and added features such as a virtual assistant and fax services, and these are available as well.
Subscription plans for Palm Beach County virtual numbers are charged monthly with special offers when you do a 6, 10, or 12-month subscription.
What Rates Do Callers Pay?
Incoming calls forwarded to local Palm Beach virtual numbers will be charged based on the local rates set by their network providers. This applies to callers from Palm Beach County, other states in the U.S, and countries across the world.
What Rates do Account Holders Pay?
Account holders will be charged at the rate local network providers charge for forwarded calls. Therefore, the rates that are charged for forwarding calls from your Palm Beach County numbers vary from country to country.
Palm Beach County Virtual Numbers for Business
For companies looking to build a presence in Palm Beach County, the easiest and most effective solution is to use virtual numbers. The great thing about having a Palm Beach Virtual number is that your company saves on the cost of running a physical office tremendously, without missing out on any of the business coming in via local calls.
Consider all those costs you stand to incur, such as rent, electricity bills, internet, heating in the cold months, staff (where applicable) and so on. With a local Palm Beach County virtual number, you get even more for less.   
It will be unwise to have your small business or startup company incur such a financial burden if these costs can be avoided; hence the reason virtual phone numbers are so popular.
How is Payment Made?
Payment for your Palm Beach County virtual numbers can be made through the various payment services that are available. You can make payment with your debit card, American Express, Visa, and MasterCard.