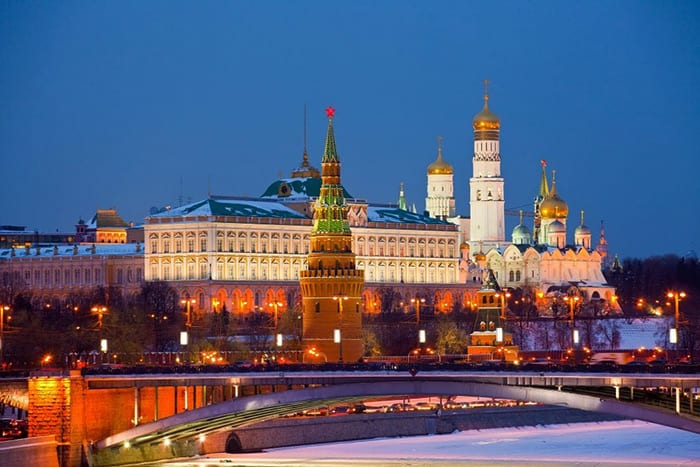 It has been more than twenty years since Russia opened up to doing business with the Western world. Since then, much has changed. In 2017, Moscow, Russia's capital was voted a better city that Washington DC in a Forbes survey. Indeed, Russia has many resources, such as minerals, oil, and natural gas, giving it a huge potential in the global market. How can your company go about establishing a presence in Russia? The most efficient and cost-effective way to do so is with Russia virtual numbers. With Global Call Forwarding, you can set up Russian virtual numbers within just a few minutes and start your business operations throughout the country right away.
It makes sense to create a virtual presence using Russia virtual numbers because it will save you from having to take a big chunk out of your budget. You won't need to pay any hefty setup fees, you won't need to purchase any dedicated hardware, and you can have all your calls directed to your office phone, mobile device, or customer call center. Does it sound too simple? Indeed, it is simple, and what's more, there's no catch. Within minutes you'll be handing out your Russia virtual numbers to your customers and making your business more accessible to your overseas clients, colleagues, and employees.
Making the Most of your Russian Virtual Numbers
Not many small businesses can afford to hire a huge staff just to answer phone calls. However, there is a simple way to get around this when you're using Russia virtual numbers. Instead of having the same number for each of your company's different departments, you can use the same few numbers and offer the caller options to different departments. The caller will not know that the different department options are all forwarded to the same phone. It gives the impression that your company is much bigger. All you have to do is set your preferred number – it could be your office phone, cell phone, or employee's phone – as the forwarding number.
Routing Calls to Voicemail
There are going to be times when you are unable to answer calls – you may be in an important business meeting, driving, or dealing with another customer – and no one else is available to take the call. For this type of situation, you can set your system so that calls to your Russia virtual numbers are forwarded to a voicemail box. You can also set this as an option in the greeting menu for callers who wish to leave a message without having to speak to someone first.
Set Up Your Incoming Caller ID
This is particularly important if you are using your personal phone to run your business so that you can tell which incoming calls are from friends and family, and which ones are from your Russia virtual numbers.
That way you will always answer in a professional manner when you need to. Don't forget to set your incoming caller ID so that it will display your virtual numbers when a call is coming through your phone system, rather than showing the caller's personal number.
Synchronize Your Ring Timeout
A mistake that many business owners maker – often because they are unaware of this function – is that they don't adjust the ring times for their phones. When you're setting up a virtual call system, you need to ensure that the phones will ring long enough to allow the incoming calls to connect with the main virtual number, and then get forwarded to the phone's network. Typically, a ring timeout of a minimum of twenty seconds is enough to get through and still ring a couple of times. Be sure to test it a few times after you have set the ring timeout.
Why Does your Business Need Virtual Phone Numbers?
Though you may not be aware of the fact, when calling a small business, customers often face the following problems:
Busy lines
Long response times
Unanswered calls
Dropped calls
Automatic route to voicemail
These issues make your business seem incompetent and untrustworthy. They also significantly contribute to the number of clients that ditch your business and move on to your competitors. As soon as a customer feels he or she is being ignored, you have lost a potential client to someone else. Having virtual phone numbers can help you avoid these problems because not only is it possible to connect multiple lines to a single number – so customers avoid busy signals – you can also set up simultaneous forwarding, so several phones will ring until one picks up the call – avoiding long wait times. You can also enhance the caller's wait time by adding a greeting or information about your company, or just music.
Contact Global Call Forwarding today to learn more about the many features and options available with Russia virtual phone numbers. We also offer virtual and toll free numbers throughout the United States and more than 160 countries worldwide.