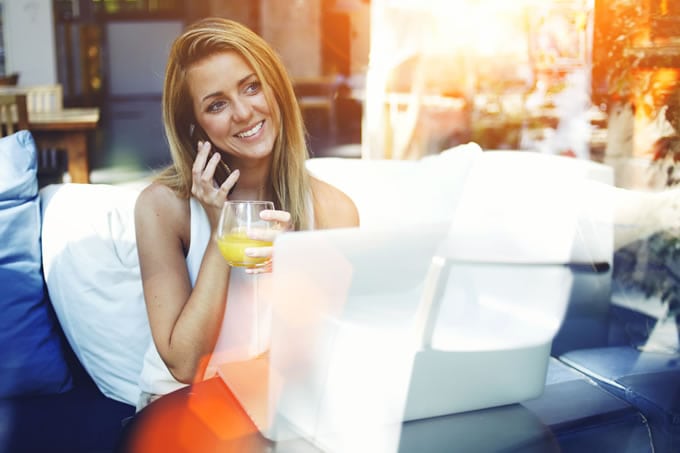 Global Call Forwarding provides virtual numbers in Sweden for business. Sweden virtual numbers start with the country code +46, and incoming calls can be forwarded internationally.
Regardless of your location or profession, technology is crucial to the survival of a business! Technology makes it possible to grow your business in Sweden.
A stunning website and enticing social media profiles will benefit a business, but a virtual number will increase the number of calls to your business. Business owners will have to do much more, to make their presence felt in a new country. This is where the virtual number comes into the picture.
Sweden virtual numbers look like local or toll free numbers in Sweden. Your target customers will not understand they are using a virtual number which is being forwarded to another country. Business users should get a Sweden virtual number.
Economic Outlook in Sweden
The Swedish economy grew much more than what analysts predicted in the last quarter of 2016. The trend indicates that it will keep growing at a healthy rate in the year 2017 too. Sweden's economy is strong, and investments in housing and other sectors have been encouraging. Export was also robust in the last quarter.
Despite a few downers like the inflation rate which can be unpredictable, the majority of experts opine that the Swedish economy has no major reasons their economy should slow down. This makes it the right time for companies from other nations to start a business in Sweden. A Swedish virtual number can help you set up a virtual presence in the economy of Sweden.
Get a Virtual Number in Sweden for Business or Personal Use
Global Call Forwarding provides virtual numbers in Sweden for individuals and business users. Not everyone can be an entrepreneur with overseas business expansion ideas. Even then, you can use the virtual numbers and get benefits. In a situation when you have quite a few relatives staying in Sweden, using these virtual numbers will be fruitful.
The relatives living in Sweden will like using a phone number that is like local number over using complex means for communication. You may also use Sweden virtual numbers to stay in touch with close friends living in that country. Most people prefer calling a number over using diverse gadgets and software.
Your company may belong to healthcare segment, or it may sell IT peripherals. Regardless of the niche, it will be benefited greatly if you start using Sweden virtual numbers. You may wish to receive calls from your target clients from Sweden, and they may call for inquiry and products or services.
Virtual numbers are useful as they connect both parties without any hassles and only local call charges have to be paid. The customers can reach you anytime, and they will think of your venture positively. Growing a large client base in Sweden will get easy and achievable with the help of these numbers.
How do Sweden Virtual Numbers Work?
Like any other venture owner, you may have some skepticism about using any new technology for the very first time. However, using virtual numbers is a smooth and rewarding experience. These virtual numbers work using flawless VoIP technology along with web-based cloud which ensures hassle-free operations. You will not have to cope with hassles like noise or delays when receiving calls and neither the callers will face similar issues.
The virtual numbers will be linked to a number choice by you which could be mobile or landline. Besides, you will get the ability to record calls made by your Swedish customers when using virtual numbers. Most venture owners actually use these measures for understanding client needs and streamline operations. Moreover, you can also playback recorded greetings for those callers.
Choose the Best Sweden Virtual Number Provider
Global Call Forwarding offers Sweden virtual numbers packages starting at $12.95 per month. It is important that you choose best virtual number provider.
Compare packages offered by various entities providing out virtual number services. If you want a company that offers salient virtual numbers for Sweden and other countries, simply contact us. We have years of telecom experience and doing international call forwarding.