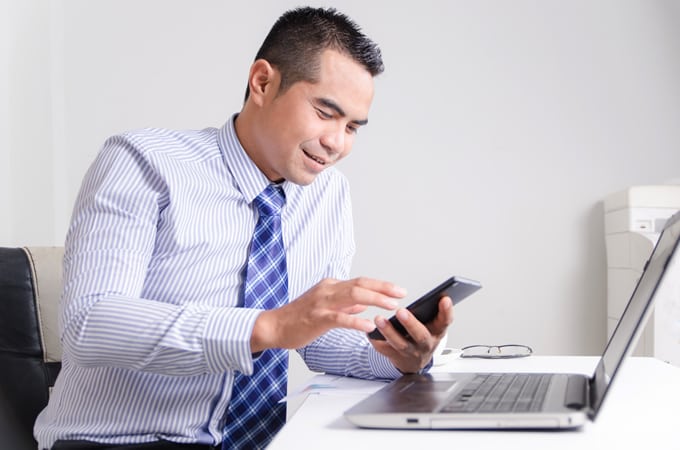 Thailand is a country located in Southeast Asia. It is the 20th most populous country in the world with about 66 million people. It has the second largest economy in Southeast Asia with a GDP of $673 billion (PPP), and ranking as the 4th richest nation in Southeast Asia in terms of GDP per capita. Thailand is an emerging economy and a recently industrialized economy where manufacturing, agriculture, and tourism are the leading sectors of the economy. Become a vital part of this emerging economy by establishing a business presence with a Thailand virtual numbers subscription.
Talking to customers, clients, or vendors with Thailand virtual numbers has never been easier! Call forwarding from a Thailand virtual number automatically grants you the access to a local area code and phone number in Thailand. Therefore, regular or potential customers in Thailand are able to easily access your business at a local call rate, regardless of your business location.
Virtual numbers offer flexibility with its simultaneous and sequential "ring-to" features to answer business calls at home, office, or anywhere. Thailand virtual numbers can also be a valuable marketing or campaign tool for businesses who serves customers in Thailand.
Global Call forwarding is a reliable service provider that offers Thailand virtual numbers to businesses with no setup fees or contracts. You can decide to port to another telephone service carrier at anytime while retaining your Thailand virtual numbers.
How Virtual Number Forwarding Works from Thailand
Thailand phone numbers are programmed online. You are not required to have a SIM card or additional communication hardware to get started. After you register, follow a few simple steps to choose a Thailand virtual number, which only takes a few seconds.
Afterwards, simply access your account through the online portal, where you can customize your settings and setup your ring-to number, which is your destination number. This can include an existing mobile number, multiple phone numbers of offices, or department extensions located in different countries. These numbers can always be modified and deleted at will.
Once your Thailand virtual number is activated, incoming calls from Thailand becomes automatically routed to the number(s) which have been registered. Thailand virtual numbers also come with numerous advanced features which can be explored for a better communication experience with your market target.
In What Way can Virtual Numbers Benefit your Business?
Thailand virtual phone numbers will help establish your business presence in major cities of Thailand regardless of where your business is physically located across the globe. Apart from establishing a local presence in Thailand, this service can be a great benefit for customers who are more comfortable dialing a business with a local number rather than calling long distance or internationally. This increases your chance of getting more calls from potential customers and also offers your business an equal opportunity like any other company in Thailand to prove its worth, for example, the quality of your business product or service among other competitors.
Thailand virtual numbers also give customers accessibility to your business with the ease of getting answers to questions or information regarding the nature of your business at any time. With Thailand virtual numbers, you are able to swiftly respond to important business calls from customers, clients or vendors at any time by routing such calls to your personal number, employee numbers, or to a department extension anywhere in the world.
Purchasing Thailand virtual numbers from Global Call Forwarding comes with numerous advanced features including:
Customized greetings – This feature is essential in building a personal relationship with both regular and potential customers. Thailand virtual numbers feature give you the option to customize an outstanding greeting message in any language including Thai. This can be simply done by uploading a professional recorded greeting or using an automated greeting through an online account management platform.
Simultaneous / Sequential ringing – You will never miss an incoming call from Thailand and beyond with these features. Simply enable the simultaneous ringing feature to have multiple phones ring at the same time in or outside of Thailand. The sequential ringing feature enables incoming calls to ring consecutively through a pre-determined set of numbers provided by you. These features allows user to conveniently forward calls to other office branches or extensions, or other departments such as sales, support and customer service.
Call recording – Thailand virtual numbers allows incoming calls to be automatically recorded. Users can choose to save and download any conversations at a convenient time or they can choose to delete them. Global Call Forwarding offers a free downloading trial of recorded calls for one month.
Voicemail – This feature is a convenient way to have incoming calls that are not readily answered at a particular time to be delivered as voice messages via email which can always be accessed on a computer, mobile phone or any other compatible device. When your business becomes flooded with numerous calls at the same time or you out of the office, voicemail is a valuable tool to have!