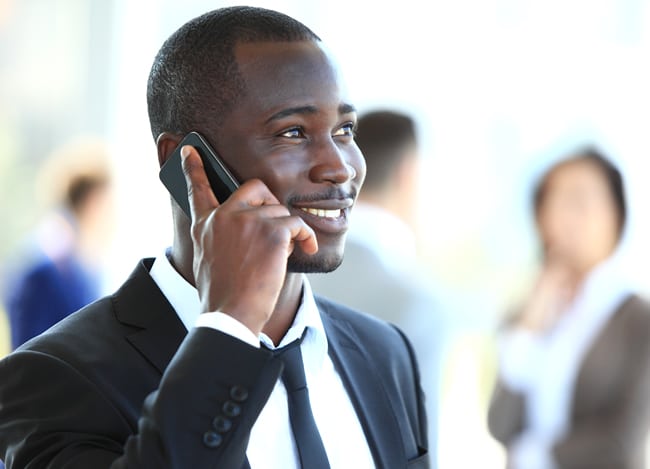 International economic policies enable growing businesses opportunities to expand around the world. Globalization contributes to international trade as well, and is responsible for much advancement for businesses and countries alike. For example, developed countries such as the United Kingdom, provide a wide array of opportunities for up-and-coming businesses. Growth for new companies is on the rise, thanks to these and other economic changes.
The United Kingdom, however, presents a host of unique opportunities and business challenges for new companies. As a strong and global economy, the UK presents a chance for growth unlike anywhere else. Businesses interested in establishing themselves in the UK do well to first create a presence in the country with communication in mind.
Global Call Forwarding empowers new and established multinational corporations in growing their business and creating a solid foundation for it, with the help of UK virtual numbers. Virtual numbers are simple for customers to use and provide impeccable accessibility for businesses.
Regardless, prior to making an investment in any new marketplace, a comprehensive investigation of the current economic climate is a must. Let's take a moment to briefly examine the UK market and how UK virtual numbers can be used to help businesses build their communication networks there.
The UK Economy
The United Kingdom is one of the oldest standing governments in the modern world. It is led by a monarchy with the help of parliament. As an island nation, the UK is small in landmass but large in economic and military might. It is currently the 6th largest importer in the entire world, and holds the second greatest amount of stocks of inward foreign investment. Interestingly, the UK also has four distinct economies including England, Wales, Scotland and Northern Ireland.
The greatest driving force for the UK economy is the service industry. Making up some 78% of its GDP, the service industry sets the stage for the UK's larger economic strongholds. However, most of the country's wealth is concentrated in a single city — London. London is the largest financial center in the world, and its place near Western Europe makes it a central hub for foreign business.
Other important sectors for the UK include the aerospace engineering industry and the pharmaceutical industry. Both these industries add power and economic strength to the UK, and give it a constant flow of international business. In fact, the UK has the third-largest share within the global pharmaceutical research and development sectors. It is arguably the leader in these private enterprises.
On a more industrial scale, the UK is also home to 500 of the largest businesses in the world. As the headquarters of these businesses, the UK has less trouble securing jobs for its citizens in comparison with the United States.
For oil and gas, the UK enjoys a rich amount of reserves which are largely produced in the North Sea region. Despite this, the UK remains one of the largest importers of foreign oil in the world.
Overall, the UK thrives in service industries, hotel and real estate being the foremost industries for growth. New businesses can look for opportunities in the financial, service, and import sectors.
What Are UK Virtual Numbers & How Do They Work?
As a result of a diverse and rich service industry, communication is a critical component to business growth. One of the easiest ways for businesses to connect with their customers or contacts in the UK is for them to offer a UK virtual number.
UK virtual phone numbers are similar to standard phone numbers, but the difference being that virtual numbers have no landline associated with them. They are used as a stopping point for telecommunication companies to forward calls through. UK virtual numbers have UK accessible calling codes for customers and contacts in the UK, thus, eliminating complex foreign dialing codes.
Through Global Call Forwarding, UK virtual phone numbers are managed via a control panel online that is easily accessible for businesses. All businesses need to do to access their number is simply login. Additionally, Global Call Forwarding provides a variety of features for each of their customers, which we will explore a bit later.
Virtual numbers don't rely on traditional telecommunication services. Instead, they provide an easier and faster way to communicate across the world.
How Businesses Benefit from Virtual Numbers
For customers, virtual phone numbers enable direct and easy access to the business they are calling. For businesses, virtual numbers provide better marketing and branding capabilities.
Each time a customer dials a UK virtual number that call is automatically forwarded to the number of choice a business has set up. Whether across the globe or across the pond, these numbers are sent to the destination of choice in a matter of milliseconds. Additionally, there are no hidden fees attached to virtual numbers through Global Call Forwarding, and customers never have to pay high international calling rates.
For improved visibility in a competitive marketplace like the UK, businesses choose UK virtual numbers. If  you are interested in taking advantage of the many business opportunities available, consider beginning with implementation of UK virtual numbers for your company.