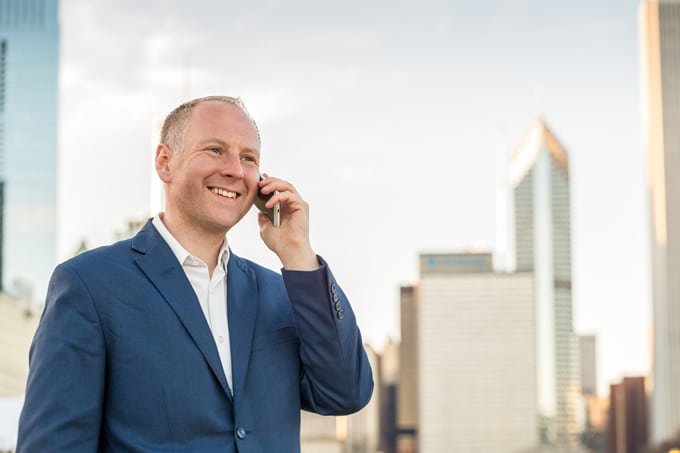 Global Call Forwarding presents virtual phone numbers alongside international call forwarding services to help new and established businesses break into foreign marketplaces. Expanding business to another country is no easy task. Businesses interested in exploring the US marketplace should consider US virtual numbers and corresponding services to enhance their business offerings.
The United States offers unlimited potential for businesses seeking growth in various sectors. With economic strength stemming from trade, consumerism, and technology, multinational businesses benefit greatly by establishing themselves in the US.
Global Call Forwarding sets businesses up with US virtual numbers to help them attain the presence they need to become established. Our affordable virtual numbers provide international businesses with direct calls from contacts throughout the US.
Let's take a brief look at what it is like to do business in the US and what businesses should consider before launching operations in the country.
US Economic Opportunities & Demographics
The US enjoys an economy backed by technology, with a per capita GDP of $54,800. Firms at the top of the technological industry specialize in medical, aerospace, military equipment, computers, and pharmaceuticals. Despite their place as a world-leading economic powerhouse, the US has slipped slightly behind China in growth in recent years.
The US government purchases their goods and services largely from the private marketplace. Thanks to a capitalist backed economy, US businesses and firms are given greater flexibility in making decisions to grow their capital, lay off workers, and to expand their services or products. Challenges faced by US firms include foreign trade and partnership, and some of those foreign firms face the same barriers when expanding to the US marketplace.
The globalization of trade has also had an effect on the US economy. Low-wage workers in China consistently place pressure on the US market to produce more for less investment. Imported oil also had a powerful effect on the US economy. With the US consuming some 55% of foreign crude oil, it remains the largest market demand for oil in the world. However, falling oil prices during 2013 and beyond have reversed some problems the US is facing.
Despite some negative news for the US, it continues to be one of the largest customers of consumer goods. Individual households consume some 68% of goods traded in the market, making the country a prime target for foreign products and services.
Virtual Numbers: What You Need to Know
Global Call Forwarding specializes in US virtual phone numbers that allow businesses to build a presence within the country. Our virtual numbers are in actuality telephone numbers (available as local or toll free) that are not associated with a telephone line. They are managed via the cloud. Businesses can log into a convenient online control panel and then adjust their 'virtual' phone numbers accordingly. These adjustments may include setting a destination phone number or changing some of our advanced features. Our service also includes local, toll free and vanity numbers. Businesses, therefore, are given the opportunity to decide which services fit their customer's needs or their own business needs.
These US virtual numbers are then forwarded to the number of choice easily and without fees passed on to customers. The ease of use of virtual numbers extends to management and changes to the overall features offered by Global Call Forwarding. Seamless integration into any business infrastructure creates a hassle free setup and easy access to US customers.
How US Virtual Numbers Benefit Businesses
Clearly, understanding how call forwarding services work is the first step towards making it a part of any business infrastructure. With any investment, businesses want to see how it benefits their bottom line, and US virtual numbers present several benefits.
One of the unique advantages of using US virtual numbers is the development of a corporate image. When customers dial a business phone number, they expect the call to be free of charge. Calling international numbers comes with hefty fees when dialing out from the US. In contrast, virtual numbers have no added fees, and thereby present a professional brand image to customers.
At Global Call Forwarding specifically, a host of advanced call forwarding service features are included. Our advanced services are all inclusive and come with features such as Failover Forwarding, which enables each call to be connected with the best carrier for a premium connection, minimizing failover issues that could compromise calls. Another feature offered through us is Call Transfer. Call Transfer connects customers with calls in a different location or to the call center of your selection anywhere in the world.
These US virtual numbers serve equally as advertising material, allowing businesses to select the marketplace of their choosing and use that number to market their business. US virtual toll free numbers can be added to websites, brochures, billboards, or any other marketing material to improve interest in the regions targeted.
Establishing a business within the US as a credible source for products or services demands a local presence. US virtual numbers provide that presence at an affordable cost.