Virtual offices have become one of the most common occurrences in today's business world. As the world has gotten increasingly global due to digital communication, virtual offices allow millions of people to take their services to other locales without the physical investment. One of the easiest and most convenient ways to do this is through the use of virtual numbers.
Virtual office numbers offer you the privilege of having all incoming calls forwarded to your line of choice, whether it's a landline, mobile, or VoIP line, at a very affordable rate. If you have clients in Florida and want to establish a virtual office to serve your business there, having Florida virtual office numbers will be an essential tool.
Florida virtual office numbers have been particularly beneficial to new entrepreneurs and businesses which aim to make their presence felt in the state, which over the last few years has become one of the most notable commercial hubs of the US.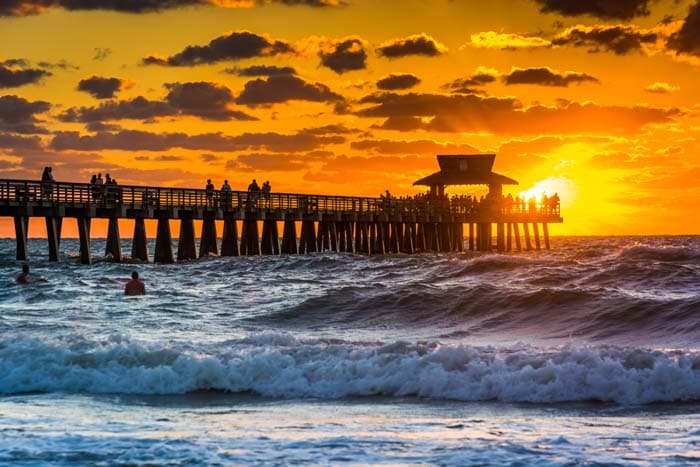 Benefits of Florida Virtual Office Numbers
When you buy a Florida virtual office number, you make your company and services available to the many opportunities awaiting from the Florida market. It's one of the cheapest ways to stay in touch with potential clients or customers in the state.
Local numbers are available for more than twenty locations across the Sunshine State, including all major cities such as Miami, Fort Lauderdale, Tampa, Orlando, West Palm Beach, and Jacksonville. These numbers are also accessible from landlines or mobile phones anywhere within United States national limits, as well as Puerto Rico, Canada, and the US Virgin Islands.
If you happen to travel anywhere in the US, all your calls will get transferred to your virtual number(s). For instance, a person in New York can get all of their calls forwarded to their number using a local Florida virtual number with no time lapse, or need to be anchored to a specific location.
Florida Virtual Office Numbers are Great for Marketing
For businesses, in particular, your current clients will appreciate your having a local Florida office phone number because it provides the impression that you are indeed local, and there will be no additional phone charges to deal with. You can include your Florida virtual office numbers in your marketing endeavors, and you can even place them on your website.
Using Your Florida Virtual Office Numbers
The service operator's dashboard allows you to alter destinations and/or forwarding methods at any time you wish. You will have the option to use services such as voicemail, fax, voice menu, queue, call recording, conference calls, time routing, playback, caller routing, notification, and blacklist.
Florida offers many excellent opportunities for those wanting to do business there. For those interested in exploring the opportunities of the Florida market, using Florida Virtual Office Numbers can make your business's virtual existence a reality with convenience, ease, and absolute cost-effectiveness.
How Florida Virtual Office Numbers Work
Virtual office numbers are available via cloud-based technology. This combines with traditional telephony infrastructure, allowing you to have full control while directing any calls to your individual Florida phone numbers to the number of your choice. Additionally, virtual numbers may be forwarded to cell phones or landlines anywhere in the world, and at very low rates.
A Florida virtual office number enables you to have access to the Florida market no matter where in the world you may be. Through the use of state-of-the-art telecommunications technology, it is possible for you to answer any call made to your virtual number from anywhere in the world, provided the Internet connection is fast, strong, and reliable.
Virtual phone numbers have changed the way businesses communicate because the option to make cheaper calls without roaming, along with the added benefit of not being restricted to a single location, has enabled them to save substantially on calling costs.
Florida Virtual Office Numbers for Your Business
When you obtain your Florida virtual office numbers, your clients will have the impression that you do have an office there. With a proper call answering service which forwards the call immediately to your mobile or landline, you can be anywhere while tending to the needs of your callers. Should you be unable to take the call, the caller's message will be texted or emailed to you, if you opt for this time-saving feature. Having such a sophisticated phone service undoubtedly increases your business credibility.
Get Florida virtual office numbers to begin expanding your business in this exciting state, because the opportunities are growing fast. As a business hub and as an international center of commerce due to its strategic location positioned to work with Latin America and the Caribbean, Florida is seeing tremendous growth. By establishing a presence via a virtual office there, not only will you be enabling your business to take advantage of this growth, but you will be increasing your connectivity with the latest technology.